Love is definitely in the air! As soon as the month of February kicked in, everyone wanted to paint the town red. Whether you are attached or soon to be attached, you would still want to know if you and your significant other are the perfect match, just like how a piece of Lotus Biscoff cookie perfectly complements any type of Coffee.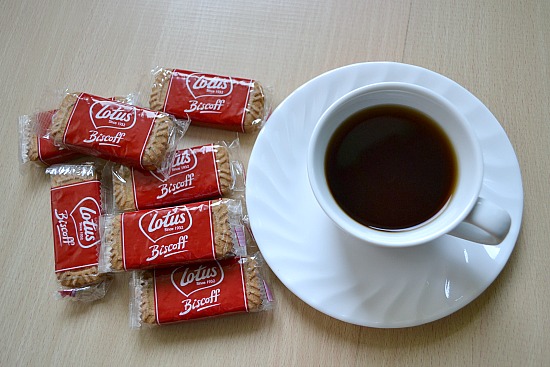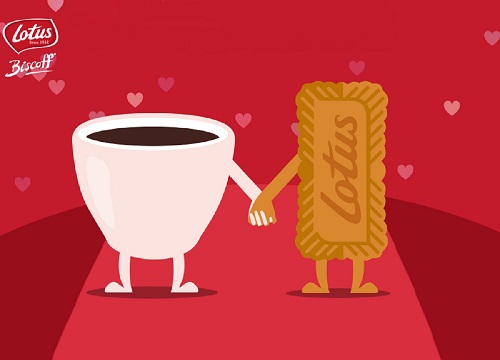 A recent study by body-language specialist Judi James and James Moore was conducted to examine the habits of coffee drinkers (The You Code: What Your Habits Say about You, 2012). The study highlights the differences between people who prefer a simple but freshly brewed coffee versus people who opt for something in the trend, and associated it with personality style and traits. Here are the things they have found:
This type of drinker has a very direct approach to life or straightforward – mostly quiet, patient and keeps all things simple. Lovers of black coffee can be moody and can occasionally transform to a social butterfly. These are your friends who are a challenge to handle as they are resistant to change, but potentially rewarding in the end.
Espresso drinkers tend to be really hardworking people that they need the strong and bold flavor of an espresso to keep going. They like to take leads in programs or events, and always on the go for any adventure. An Espresso drinker can be the man/woman of your dreams because they are experienced and exciting but sometimes not known for their reliability and loyalty.
Most people would want to be with Latte drinkers as they are very fun to be with. Even though these people are fun to be with, they tend to be too anxious at times and try to please people too much. Usage of baby voice is common among latte drinkers; in short, these are your crazy yet 'pabebe' friends.
Cappuccino drinkers are the ones that will set you free due to their radical honesty. Doesn't really run out of ideas to do and work on, but they easily get bored on material objects and relationships by an unimaginative partner.
Cheerful, optimistic and laid back are some words to summarize the lovers of instant coffee. However, they are too relaxed that they tend to be unadventurous and too secretive, that they don't want other people to see the hidden depths of their personality.
Whether you think you and your loved one are the perfect match based on the type of coffee you drink, there is always Lotus Biscoff to match any coffee and personality. Lotus Biscoff Biscuit, the world's favorite coffee match, is known for its unique flavor and caramel taste that matches the bitterness of coffee. The Belgium-made biscuits have no artificial colors, added preservatives, nuts nor animal by-products and only use the finest quality ingredients to deliver a sweet, crunchy, delicious caramelized flavor.
On your next coffee break, regardless of the type of coffee you decide to take, choose the Perfect Match – have a Lotus Biscoff biscuit, and fall in love at first bite.
-END-
Fly Ace Corporation is one of the leading food and beverage consumer goods companies in the country today. Propelling limitless multiple-category growth by bringing the best of the world closer to Filipino consumers, Fly Ace Corporation's portfolio of food and beverage products includes house brands and exclusively distributed brands. To learn more about Fly Ace, visit www.flyacecorp.com.
Lotus Biscoff is exclusively distributed by Fly Ace in the Philippines and is available in all leading supermarkets nationwide. To know more about Lotus Biscoff, like our page on facebook.www.facebook.com/LotusBiscoffPH
The post What Your Coffee Says About You appeared first on Mommy Bloggers Philippines.