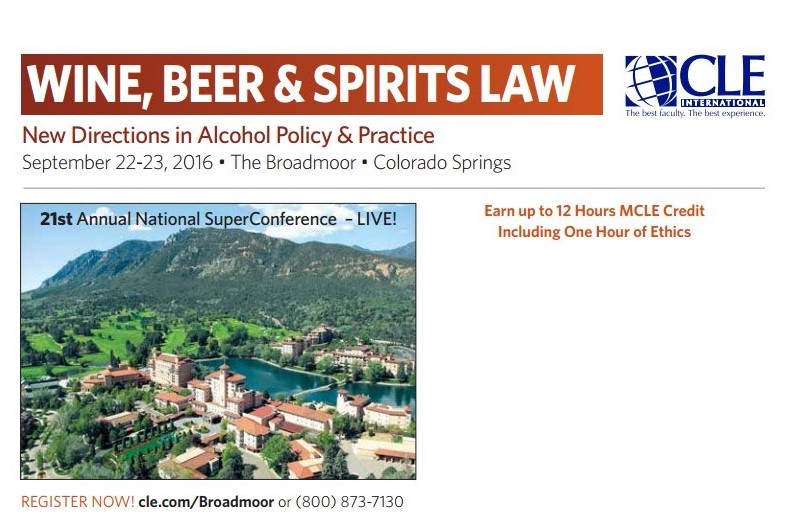 CLE International will host its annual wine, beer, and Spirits Law Conference in Colorado Springs, Colorado this September 22nd and 23rd. This year is the program's 21st anniversary of the wine, beer, and spirits conference and, from its lineup, it promises to have some interesting topics in beverage law. Topics include the following:
Non-Traditional Trademarks in the Alcohol Beverage Industry

Intersection of First Amendment and Tied-house Law

Third Party Providers and the New Direct Delivery Channel

TTB Update

State Regulators Panel

Strategies and Tactics in Supplier-Distributor Disputes

Ethics

Wine Labeling

False Advertising
and several others.
The conference will take place at the The Broadmoor in Colorado Springs and the brochure mentions that up to 12 hours of MCLE credits can be obtained (including one hour of ethics).
For more information or to register, see CLE International website's . The brochure is here
Image property of CLE International.
DISCLAIMER: This blog post is for general information purposes only, is not intended to constitute legal advice, and no attorney-client relationship results. Please consult your own attorney for legal advice.