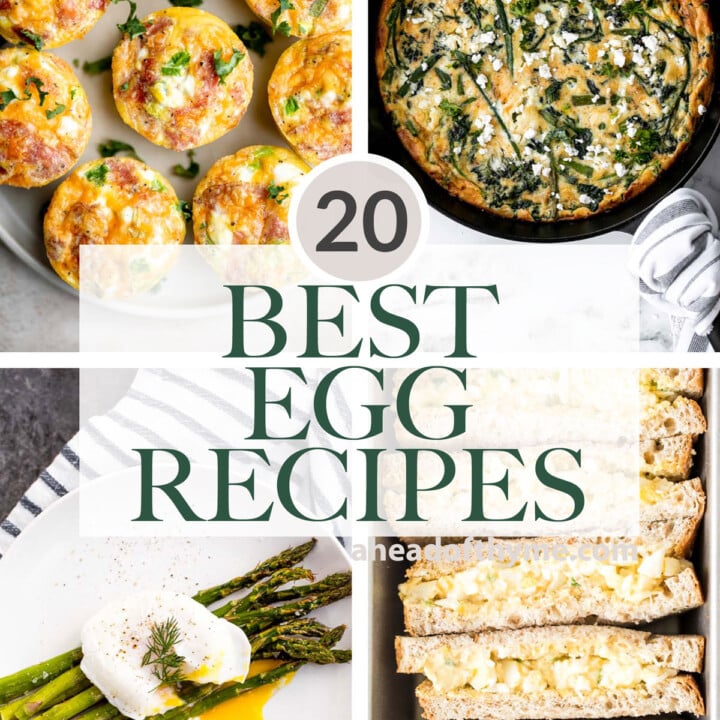 Getting tired of the same Egg recipes that you make for breakfast or brunch every day? Well, we are here to help! Eggs are one of my favorite ingredients to cook with — they are loaded with nutrients, protein, and omega-3s. Plus, they are versatile and be cooked in so many different ways whether for breakfast, lunch, dinner, and they are quick and easy to make. So if you are wondering "how to cook eggs", then you are in the right place. We are sharing over 20 of our favorite and best egg recipes including baked eggs, poached eggs, scrambled eggs, egg salad, egg sandwiches, and more.
Best Egg Recipes
Vegetable Frittata
Spring vegetable frittata is a delicious breakfast or served at any time of the day. It's a one-pan meal that starts on the stove and moves to the oven. This is one of my favorite breakfast ideas!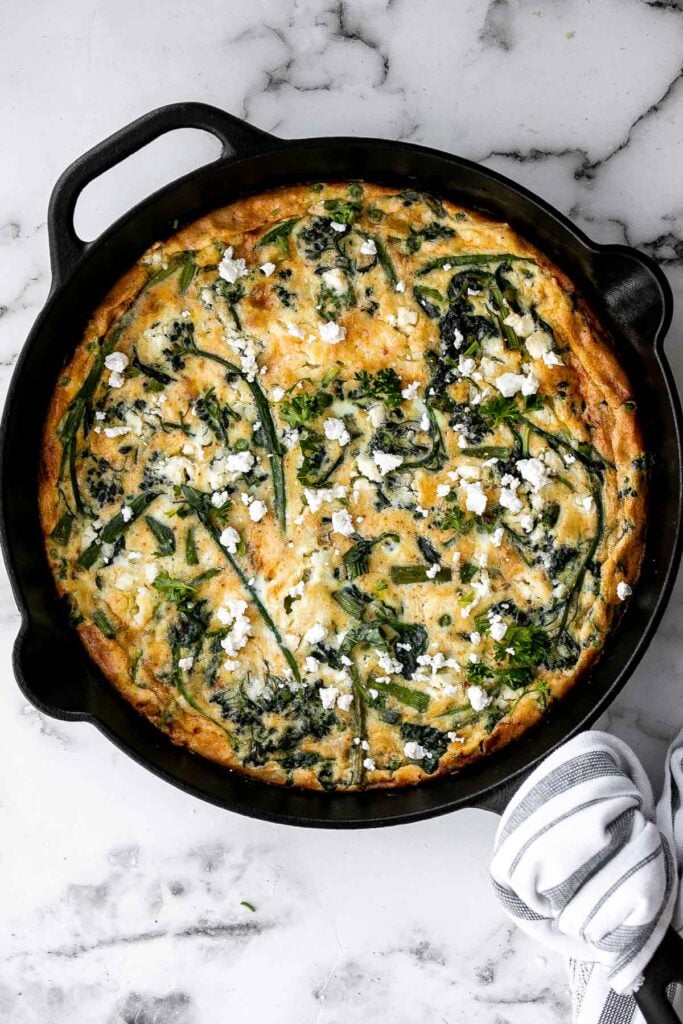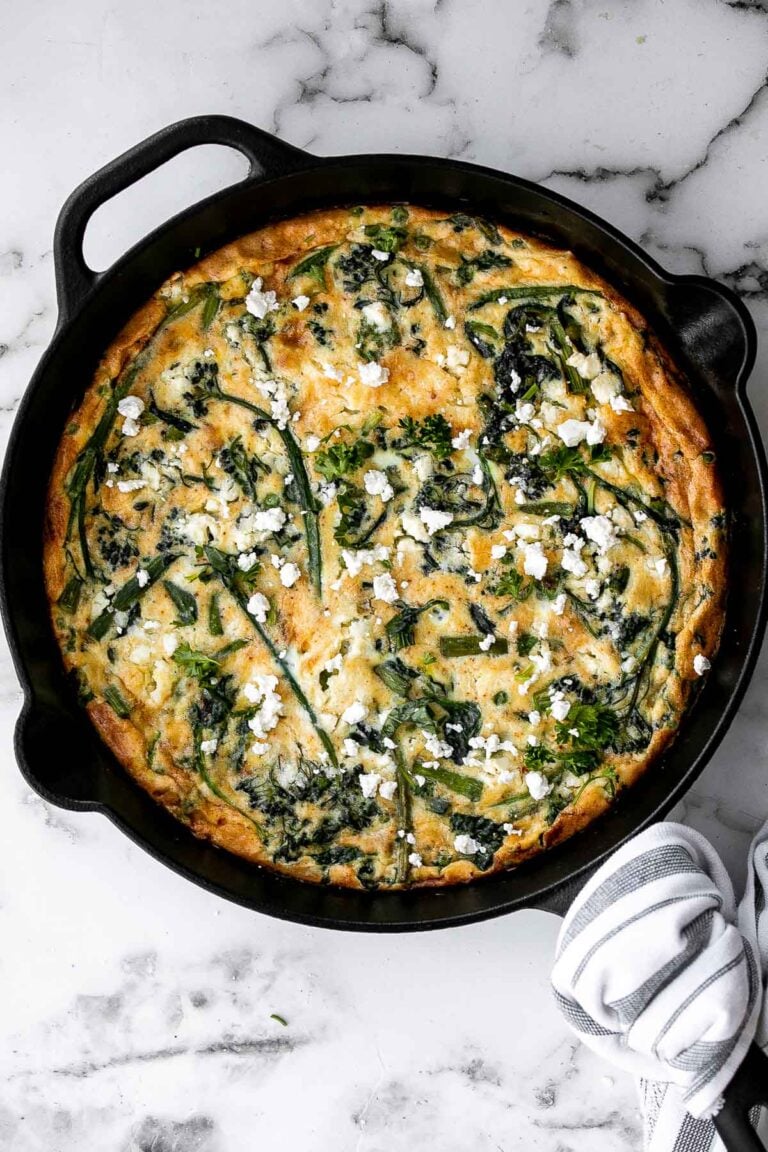 Egg and Potato Breakfast Casserole
Make this easy make-ahead egg and potato breakfast casserole by simply combining all the ingredients into a casserole dish, pop it in the oven and let it do its thing.
Egg Muffins
Egg muffins are a quick and easy way to meal prep breakfast on-the-go, loaded with cheddar cheese, bacon or salami, and green onions. Make 12 in 30 minutes.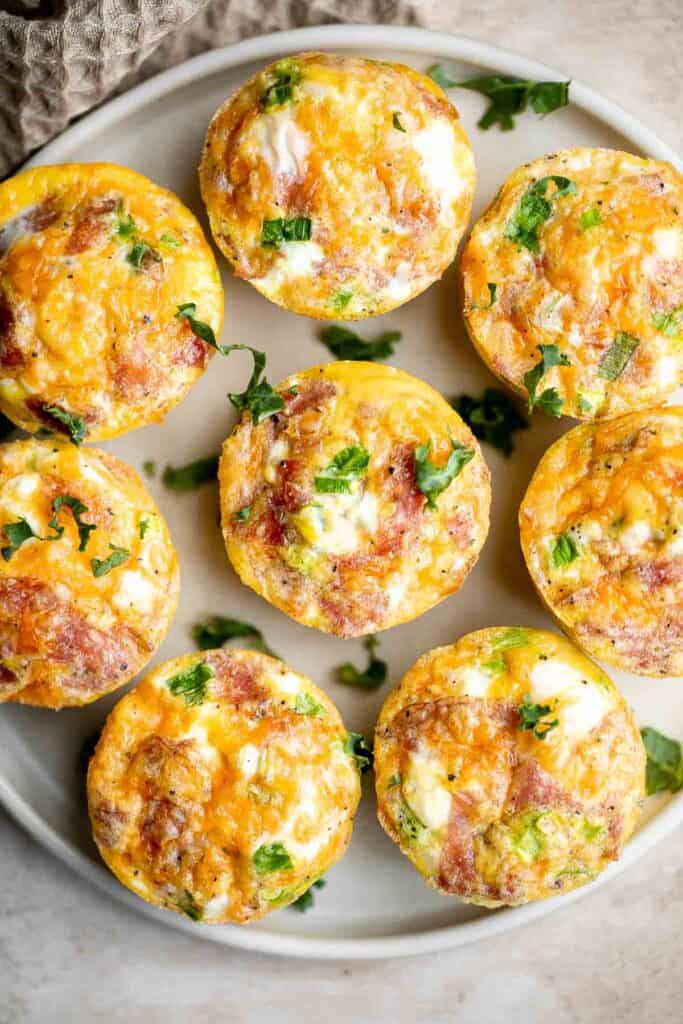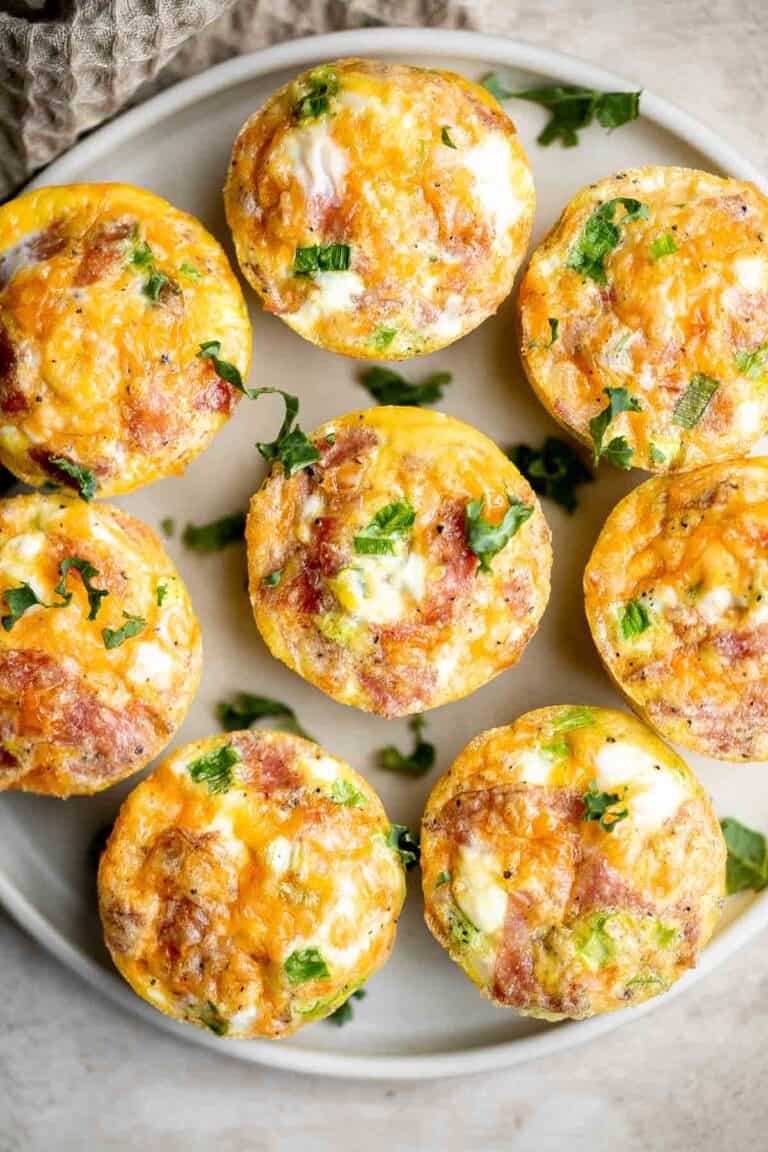 Egg Salad Sandwich
The best egg salad sandwich is a quick and easy picnic classic loaded with perfect hard-boiled eggs, mayonnaise, a touch of dijon mustard and green onions.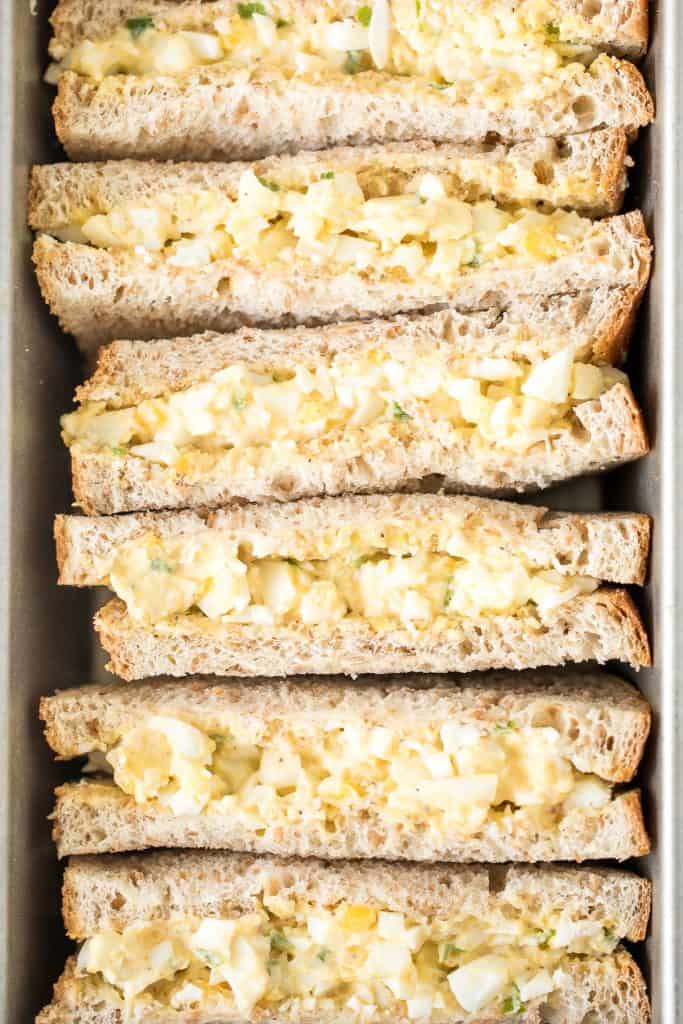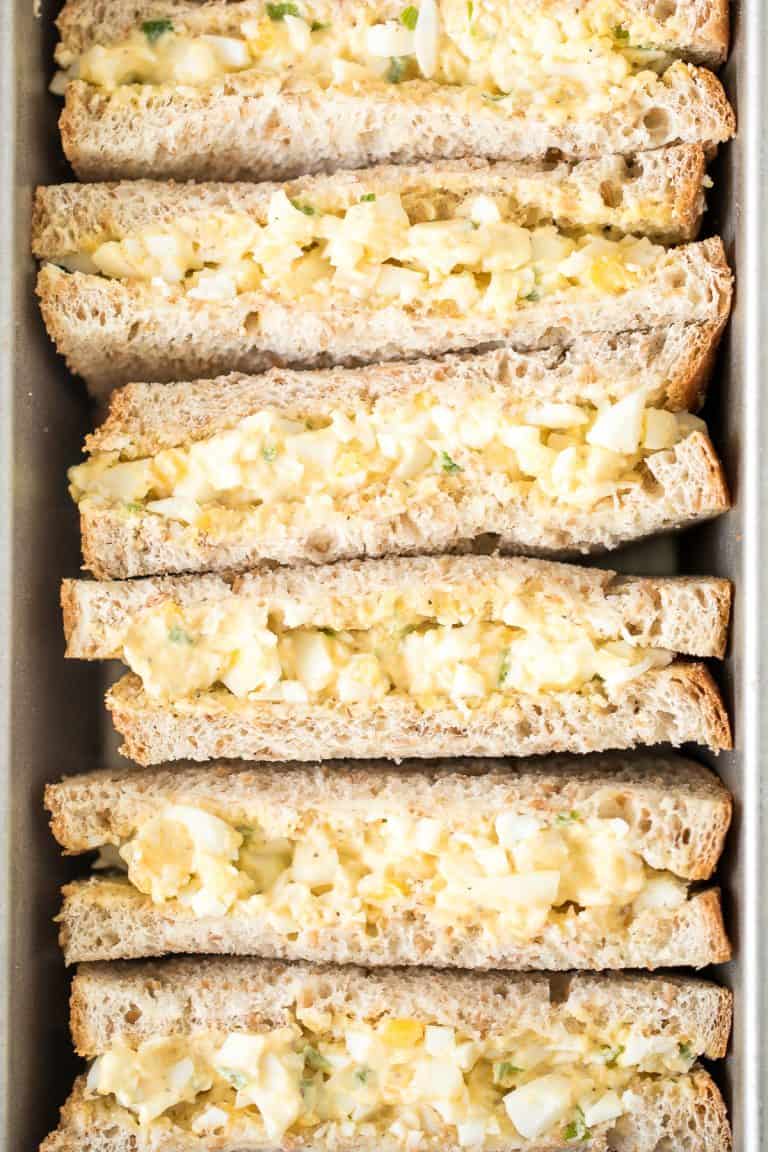 Roasted Asparagus with Poached Eggs
Roasted asparagus with poached eggs is a match made in food heaven. Serve this topped with fresh herbs and lots of black pepper for a classy, elevated brunch dish that will leave you feeling light, but completely satisfied.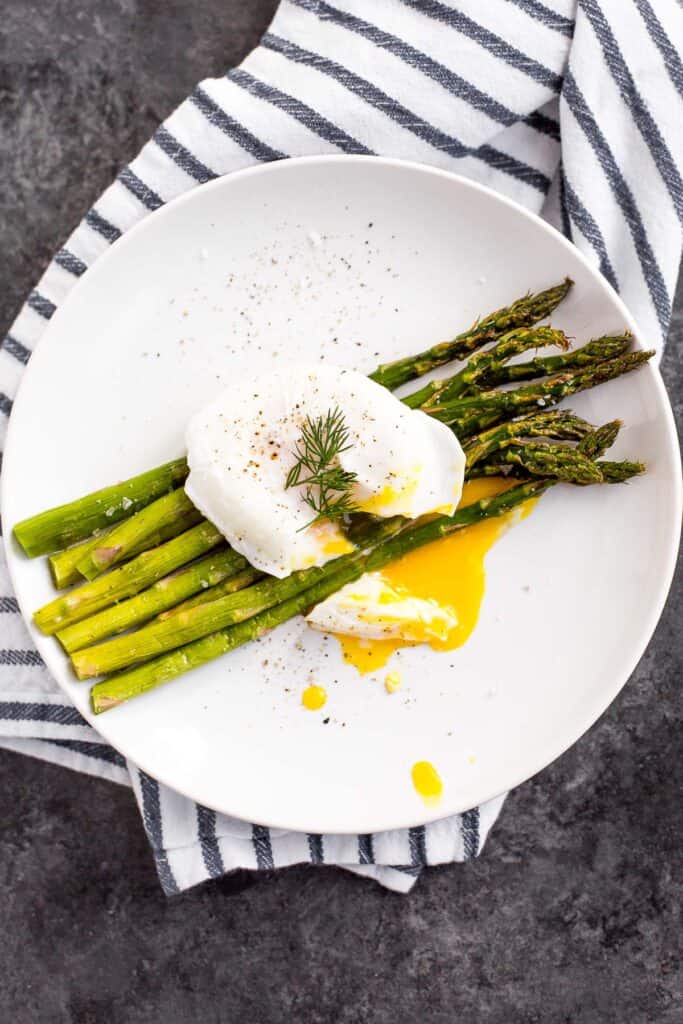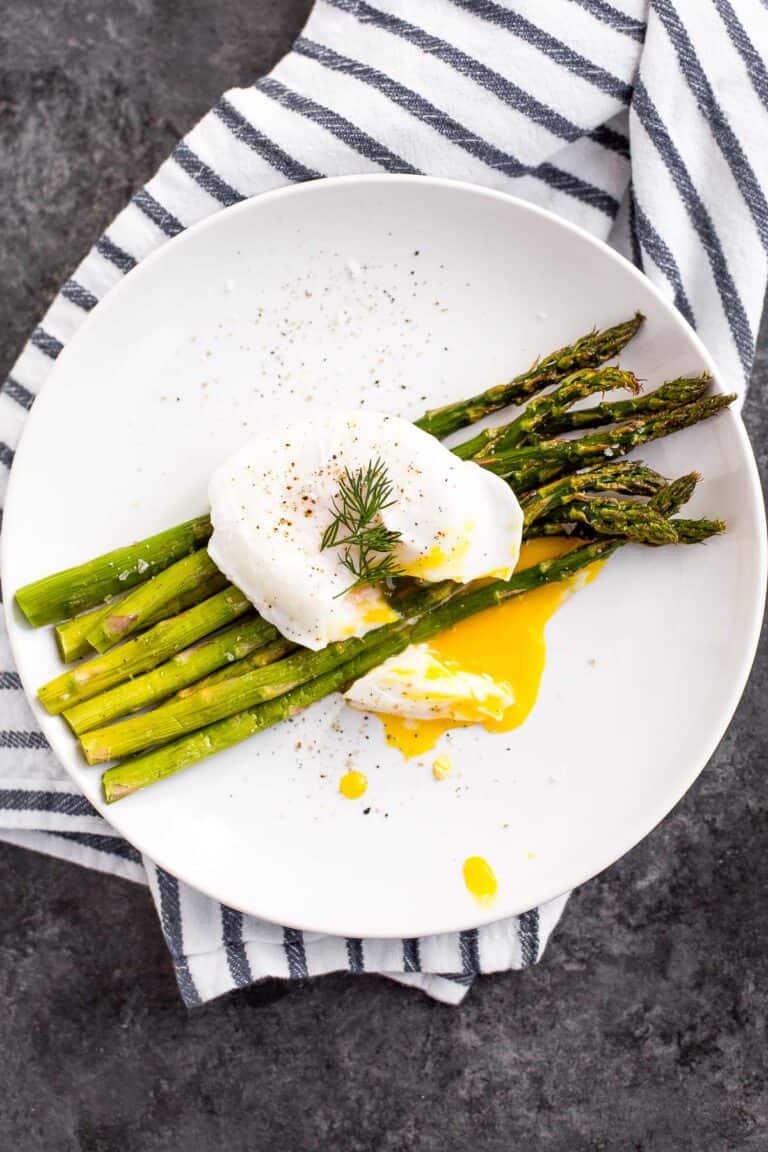 Shakshuka
Shakshuka is a quick and easy, one-pan Middle Eastern classic with a savory saucy tomato-vegetable base and perfectly poached eggs on top.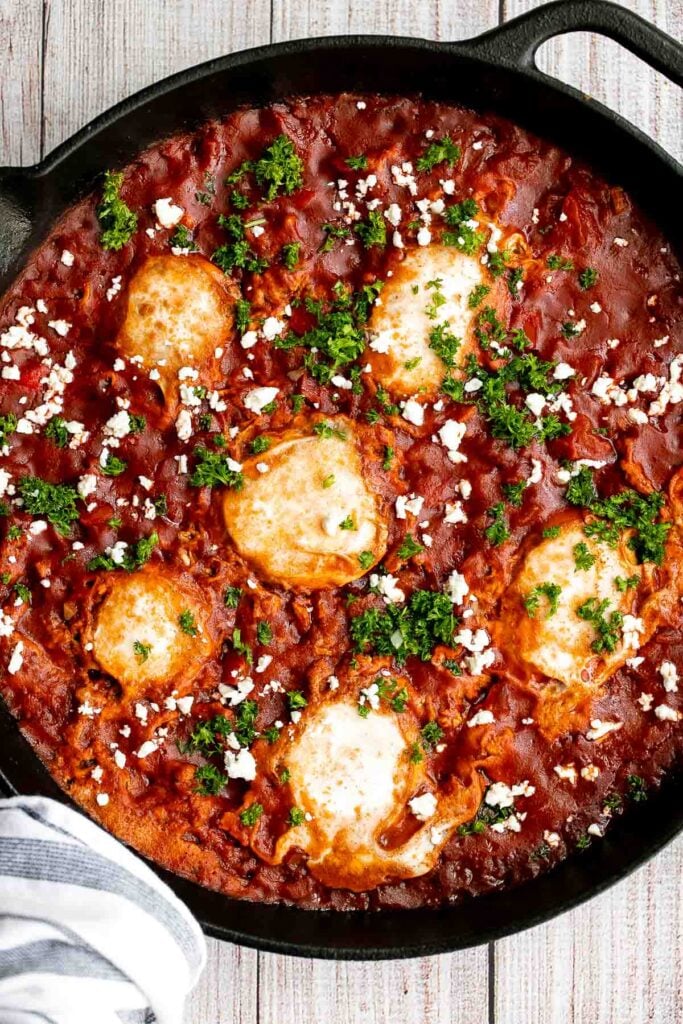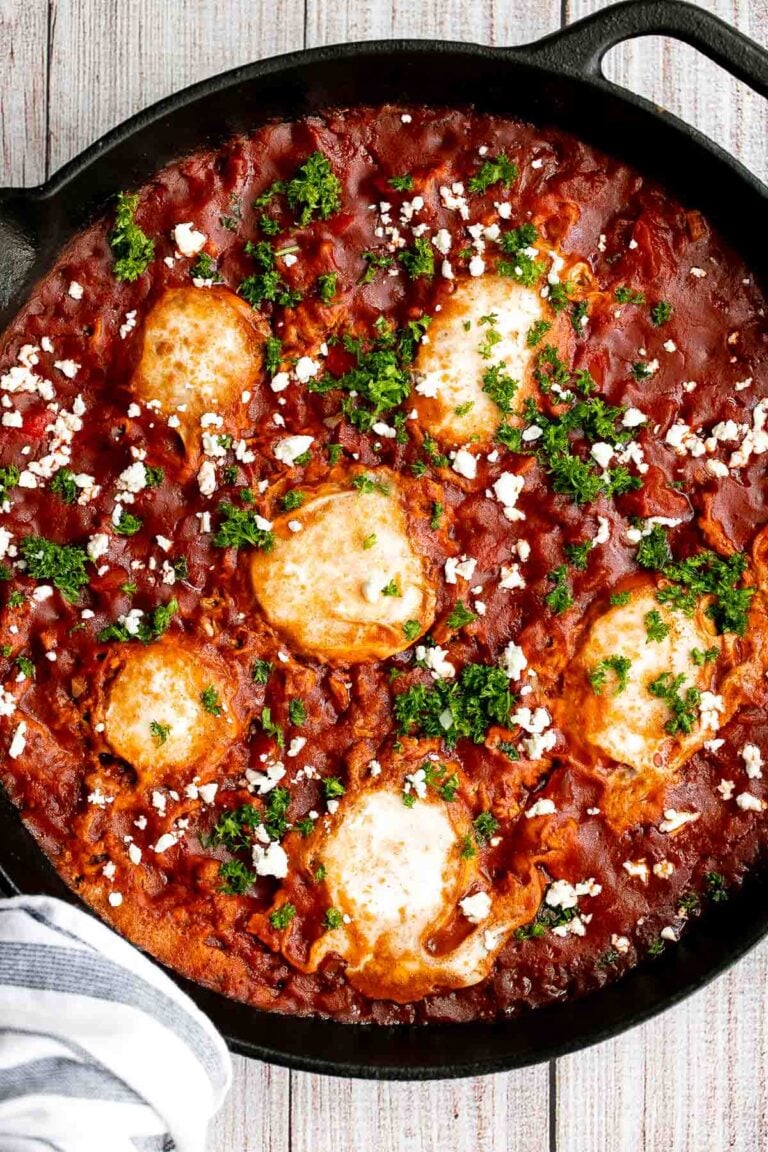 Spinach and Feta Quiche with Cauliflower Crust
Spinach and feta quiche is healthy and gluten-free with a keto cauliflower crust and savoury vegetarian filling. The perfect breakfast to give you the energy to do all the things you want to do on Christmas morning.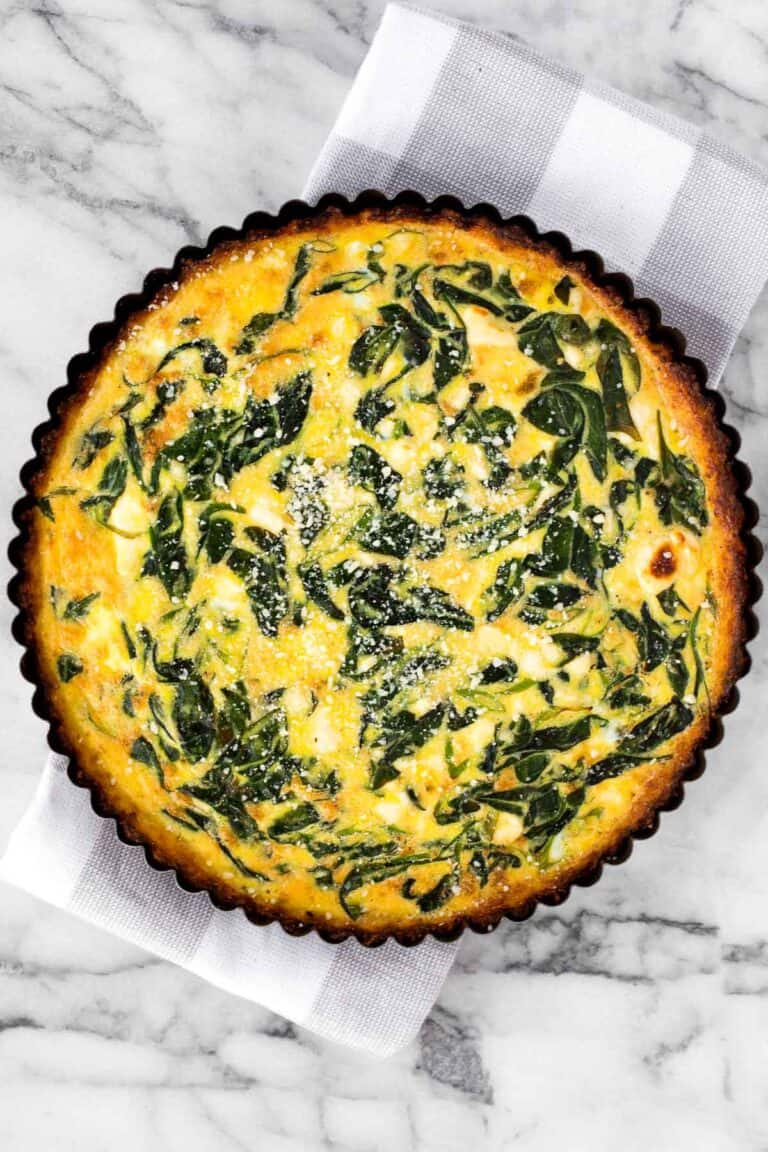 Mediterranean Scrambled Eggs with Spinach, Tomato and Feta
Give regular scrambled eggs an upgrade with this delicious, vibrant and colourful Mediterranean scrambled eggs with spinach, tomato, and feta. One of the easiest breakfast ideas.
15-Minute Caprese Frittata
This 15-minute caprese frittata is the recipe you've been waiting for -- tomatoes, basil, fresh mozzarella wrapped between fluffy, light eggs. A go-to breakfast for easy entertaining.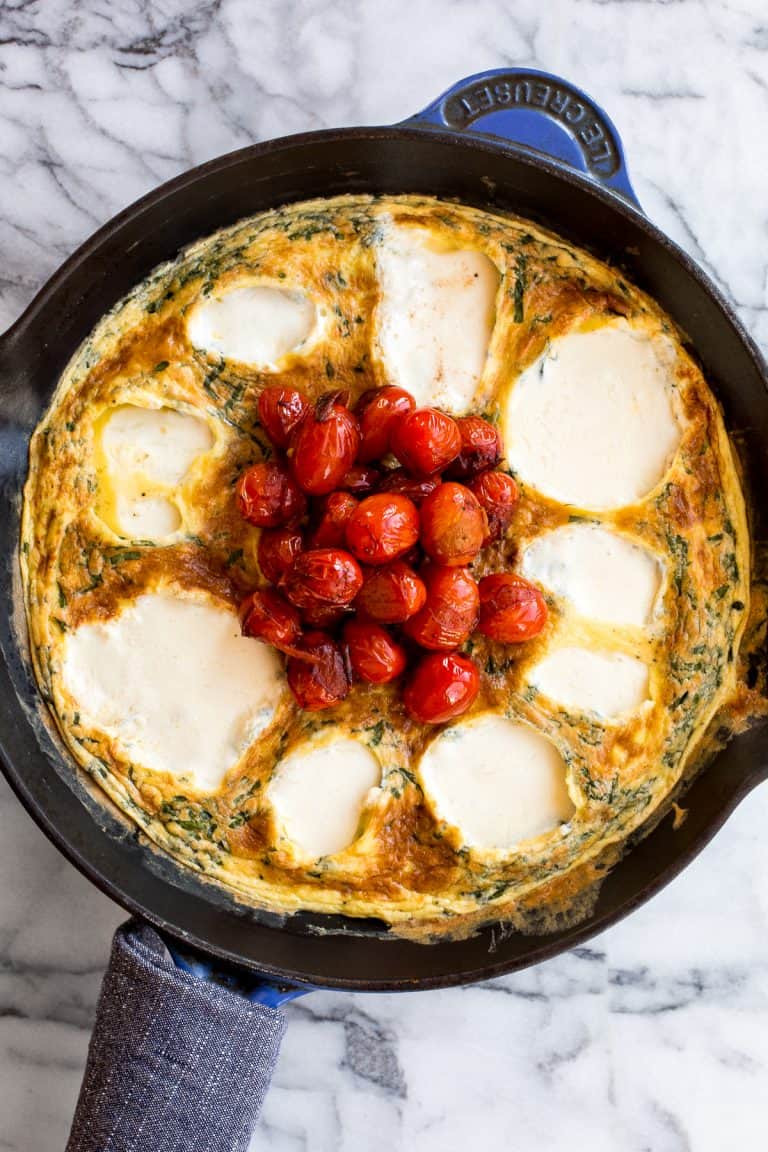 Classic Deviled Eggs
Classic deviled eggs are a simple and easy to whip up, go-to appetizer for lunch or just a snack. Perfect for a party or picnic too.
Egg and Chive Vegetarian Dumplings
Fragrant chives with fluffy scrambled eggs, and a dash of flavour come together to create the perfect appetizer — egg and chive vegetarian dumplings.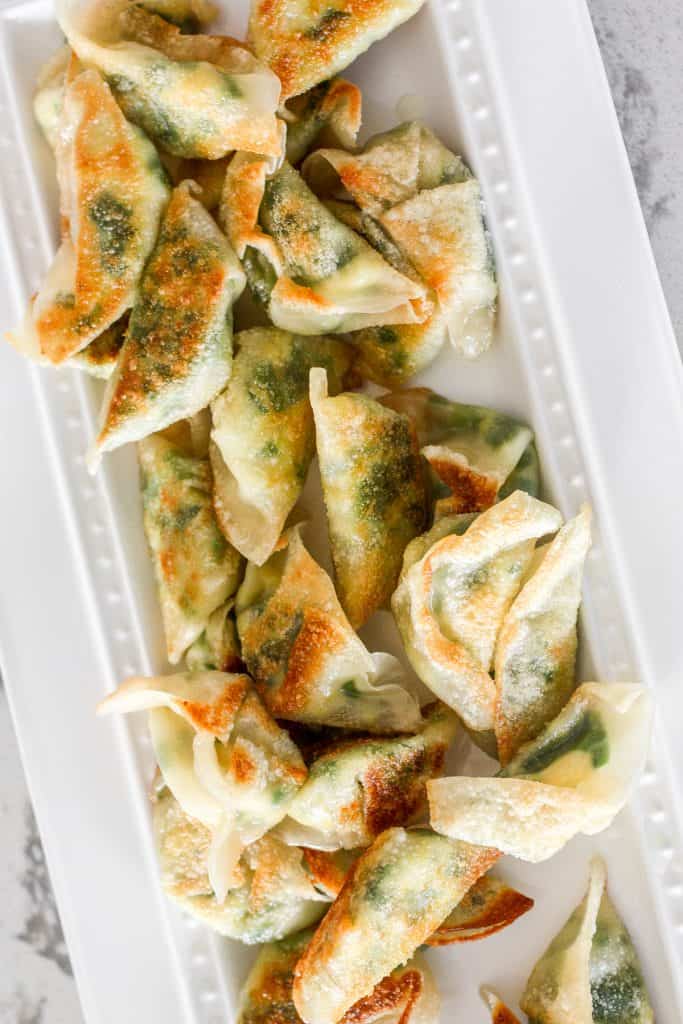 Vegetarian Breakfast Quesadillas
Make-ahead, freezer-friendly vegetarian breakfast quesadillas stuffed with eggs, onions, green peppers, mushrooms, and sharp white cheddar, are grilled to crispy perfection. Eat them now or freeze for a later day.
Tex Mex Egg Muffins
Tex Mex egg muffins are a delicious, filling, and healthy breakfast or snack. They are light and fluffy, perfect for meal prep, and freezer-friendly.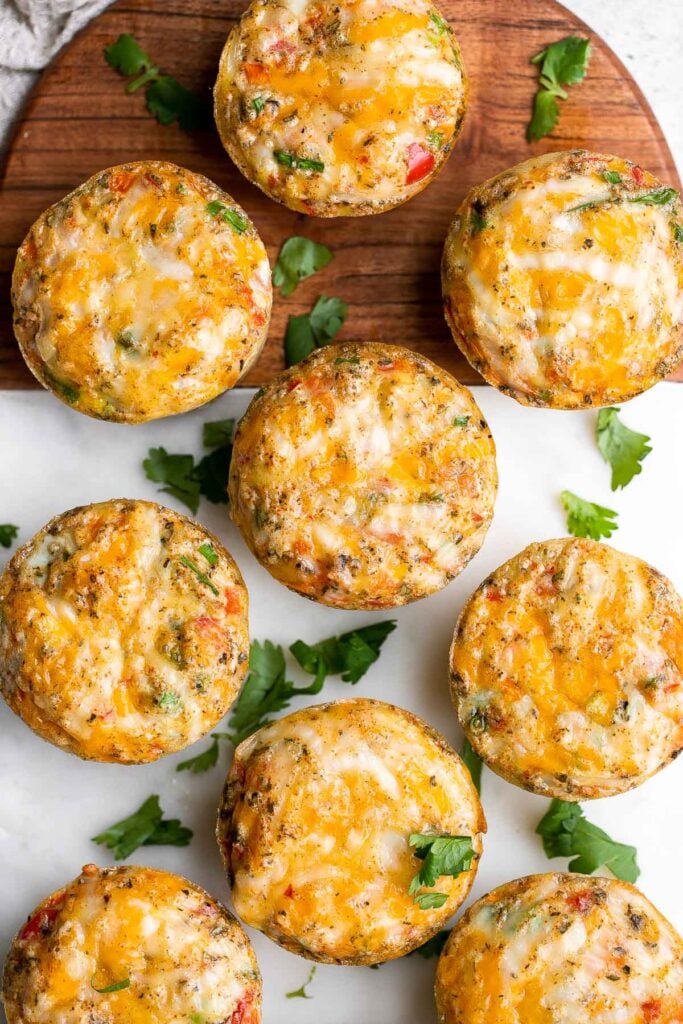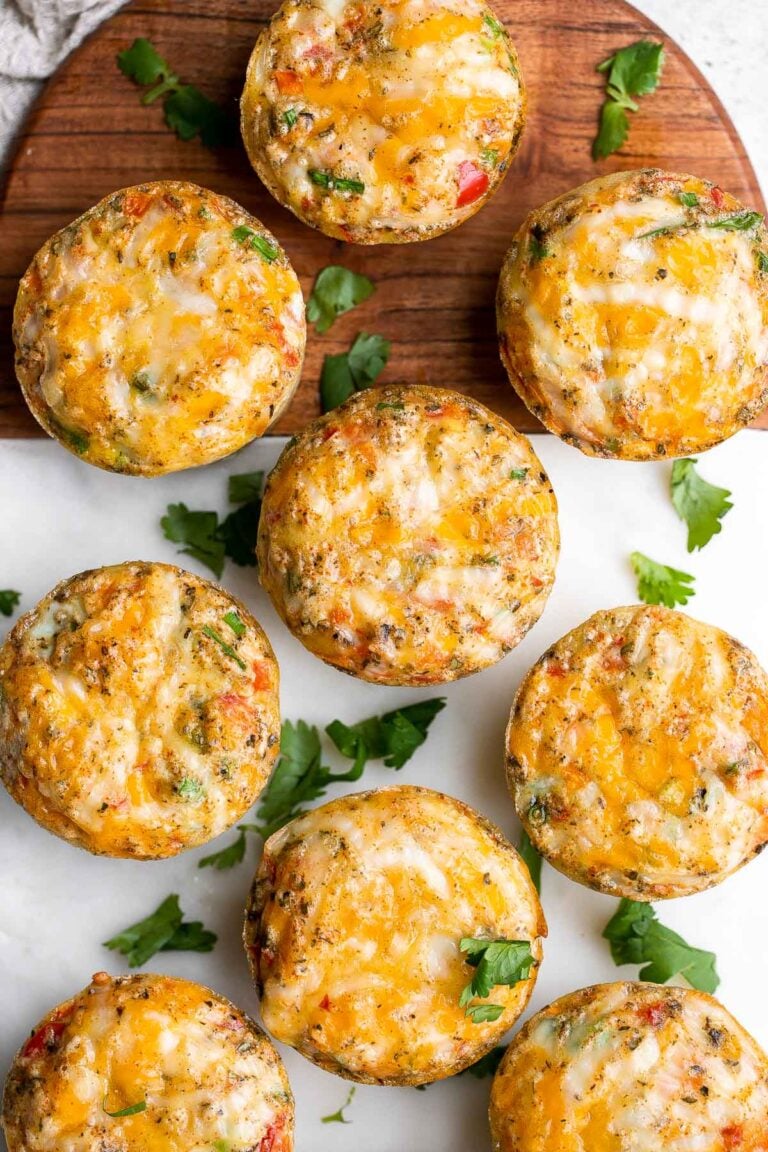 Mini Egg Tarts
Mini egg tarts with a flaky buttery crust and silky smooth rich egg custard filling are a delicious Hong Kong pastry served as dessert with dim sum.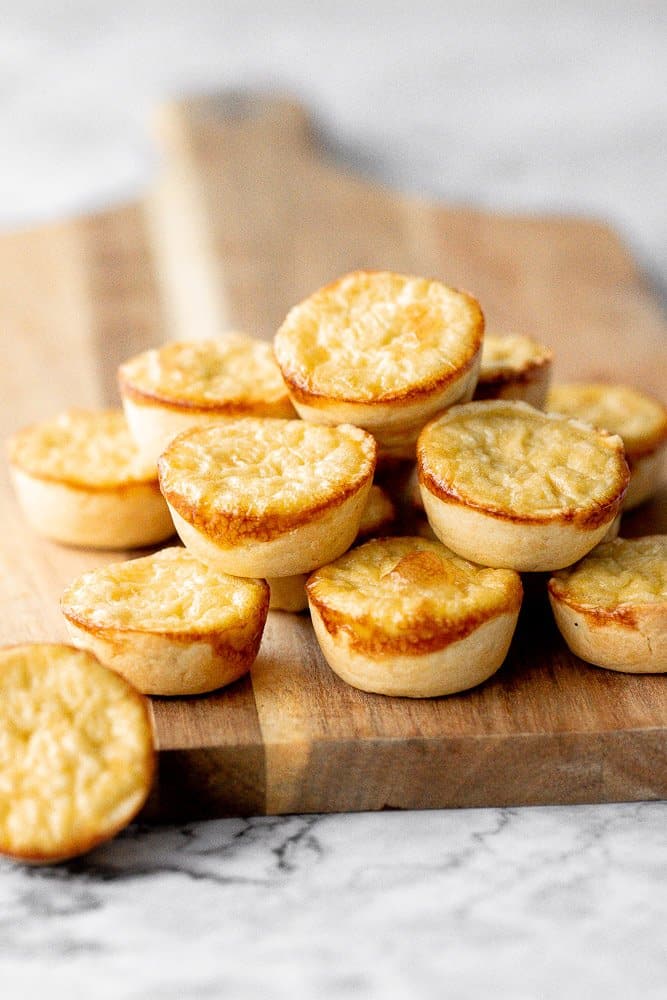 Non-Alcoholic Homemade Eggnog
Non-alcoholic homemade eggnog is thick, sweet, creamy, and smooth. This family-friendly version of a classic holiday drink is way better than store-bought.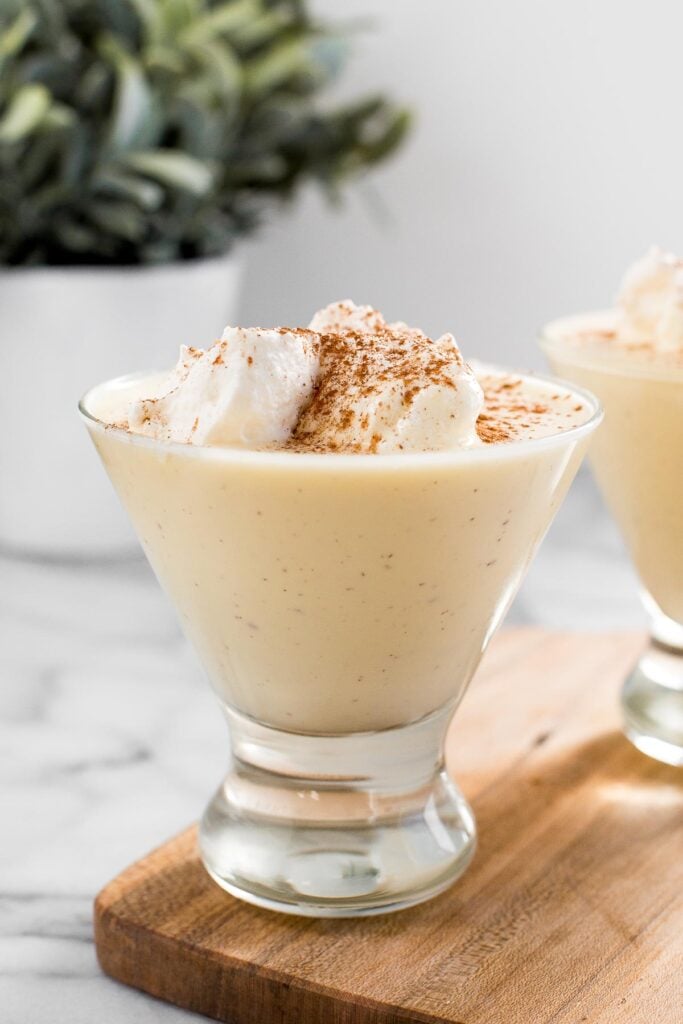 Egg Breakfast Bagel
Start your morning right and curb your hunger with a healthy and classic breakfast bagel with eggs, lettuce, and tomato.
More Recipes
50 Best Breakfast Ideas
50+ Healthy Lunch Ideas
60+ Easy Dinner Ideas
30 School Lunch Ideas
50 Best Healthy Snacks
60 Best Soup Recipes
Did You Make Any of These Egg Recipes?
Please leave a comment and rating below, and let me know what you thought of this round up of the best egg ideas. Be sure to snap a picture and tag me on Instagram @aheadofthyme or share it on the Pinterest pin so that I can follow along.
HUNGRY FOR MORE? Don't forget to sign up for my email newsletter so that you don't miss any recipes. You can also follow along on Instagram and Pinterest for more recipe updates.
Print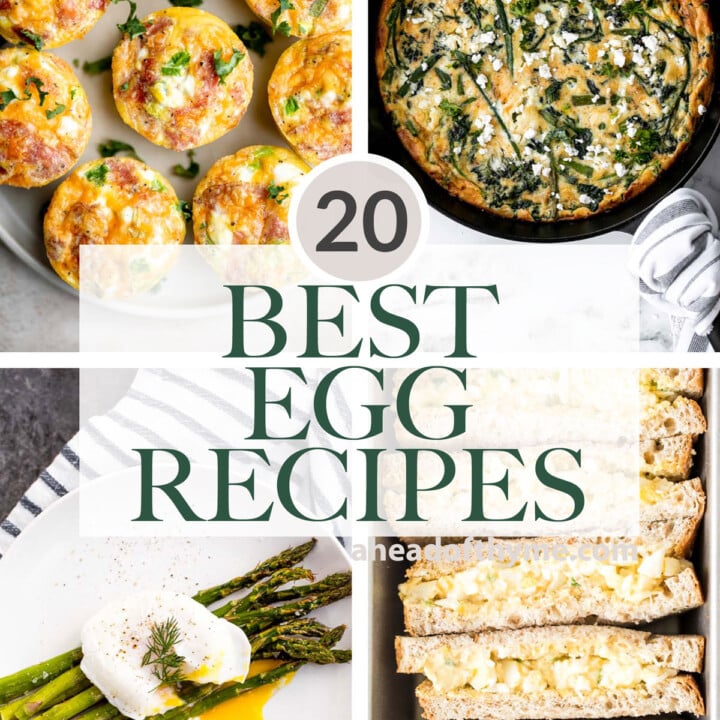 20 Best Egg Recipes
---