Pies are one of the most satisfying things that you can enjoy any time of year. They are so comforting with a flakey buttery Crust and a delicious filling that can be creamy and smooth, sweet and fruity, hearty and meaty, or crunchy and nutty (hi pecan pie!). You can make them sweet and serve as dessert pies, or savory for a filling dinner pie. So if you are wondering what pie Recipe to make today, you are in the right place. We are sharing over 25 best and easy pie recipes including pumpkin pie, Pecan Pie, all the fruit pies (hi apple pie and blueberry pie!), savory meat pies (hello shepherd's pie!), and more! We have all the classics plus some unique options you need to try (butter chicken pot pie anyone?)
Best Pie Recipes for Dessert
Braided Lattice Apple Pie
This braided lattice apple pie is packed with cinnamon apples tossed in a caramel sauce and sealed in a buttery, flaky pie crust with a braided lattice top. Serve it with a scoop of Vanilla Ice Cream.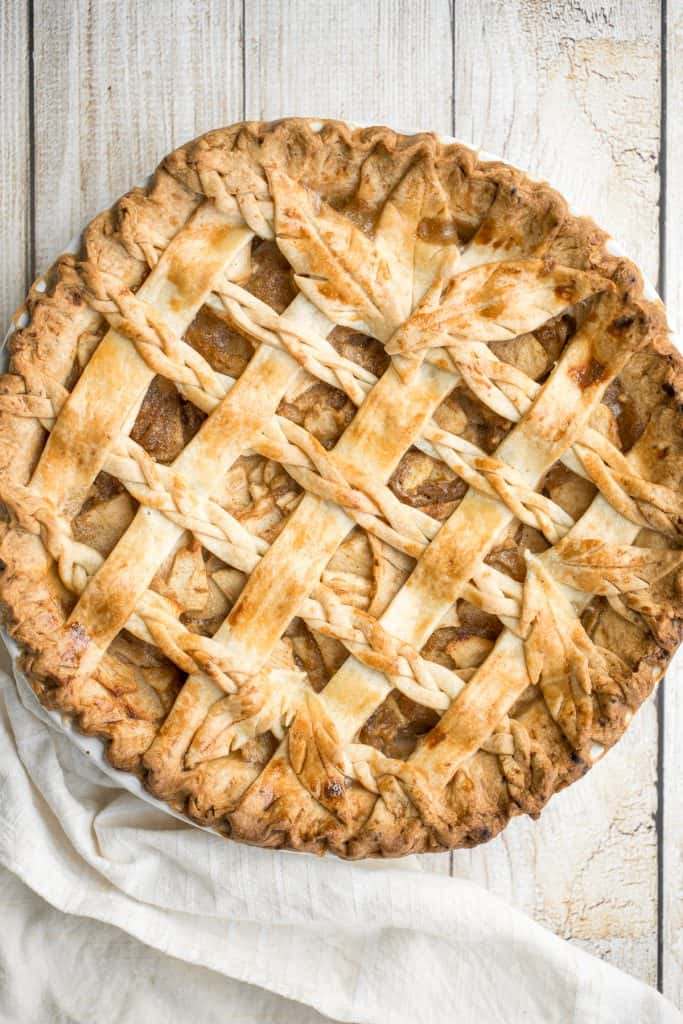 Pumpkin Pie
Thanksgiving just isn't the same without a slice of classic Thanksgiving pumpkin pie. There is nothing better than a bite into that flaky crust and smooth pumpkin filling, full of those classic pumpkin spice flavours.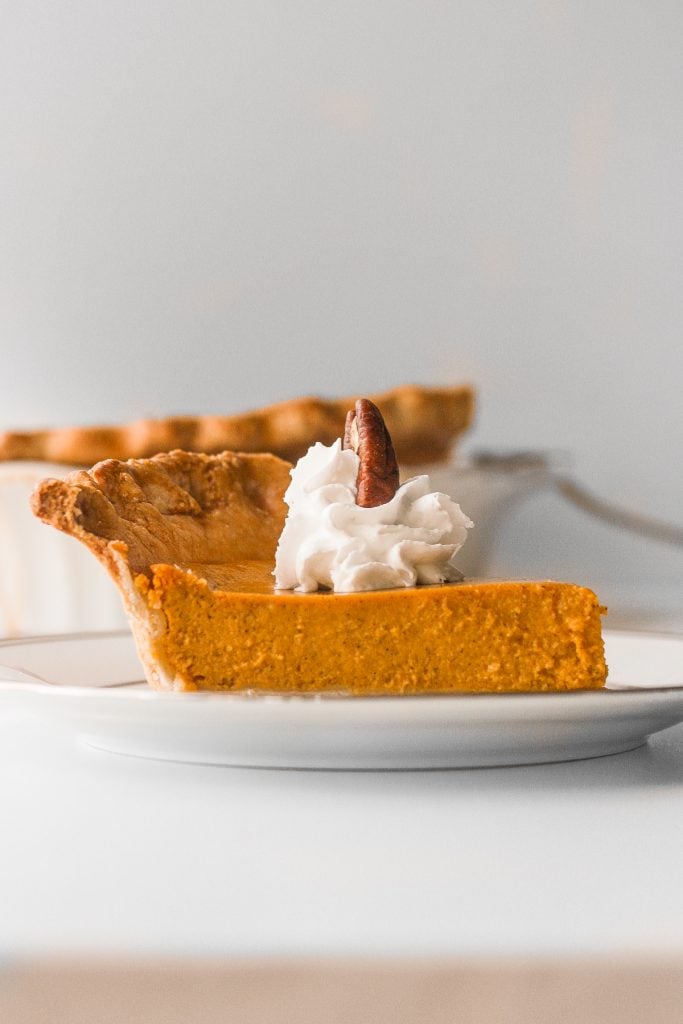 Blueberry Pie with Lattice Top
Summery classic blueberry pie is made with the perfect flaky pie crust, a jammy blueberry filling with a hint of lemon, and sealed with a lattice top.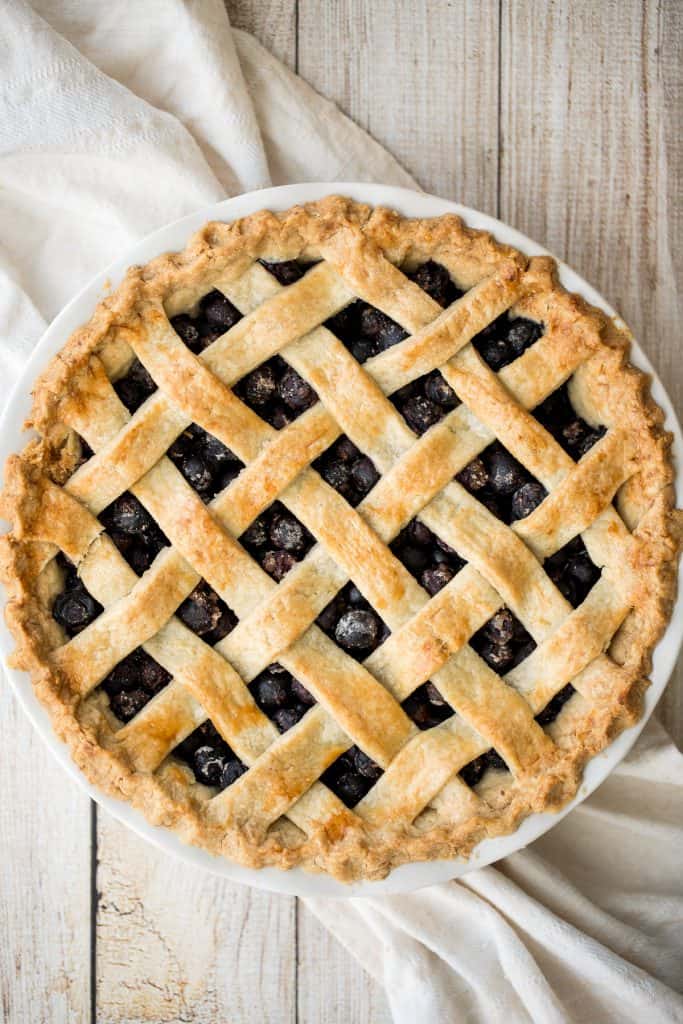 Pecan Pie
Old-fashioned pecan pie is a classic fall dessert with a homemade pie crust and sweet custard filling loaded with crunchy pecans — perfect for Thanksgiving. For such a fancy pie, it is actually embarrassingly easy to make.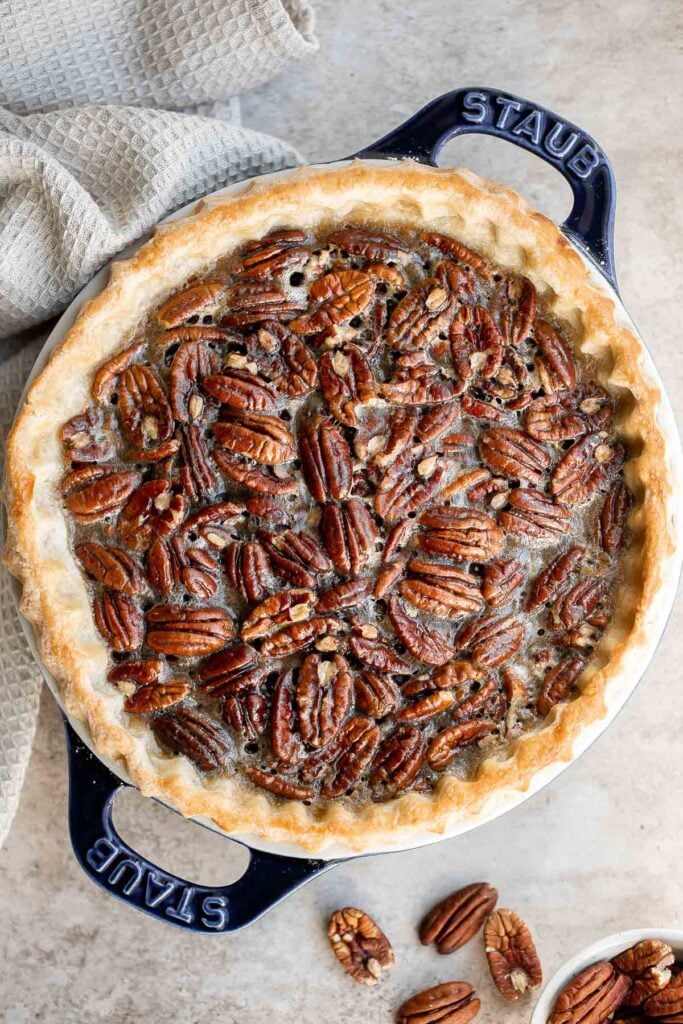 Sweet Potato Pie
Sweet potato pie is warm and cozy, spiced with classic fall flavors, and delicious. Easy to make with cooked sweet potatoes or canned sweet potato puree.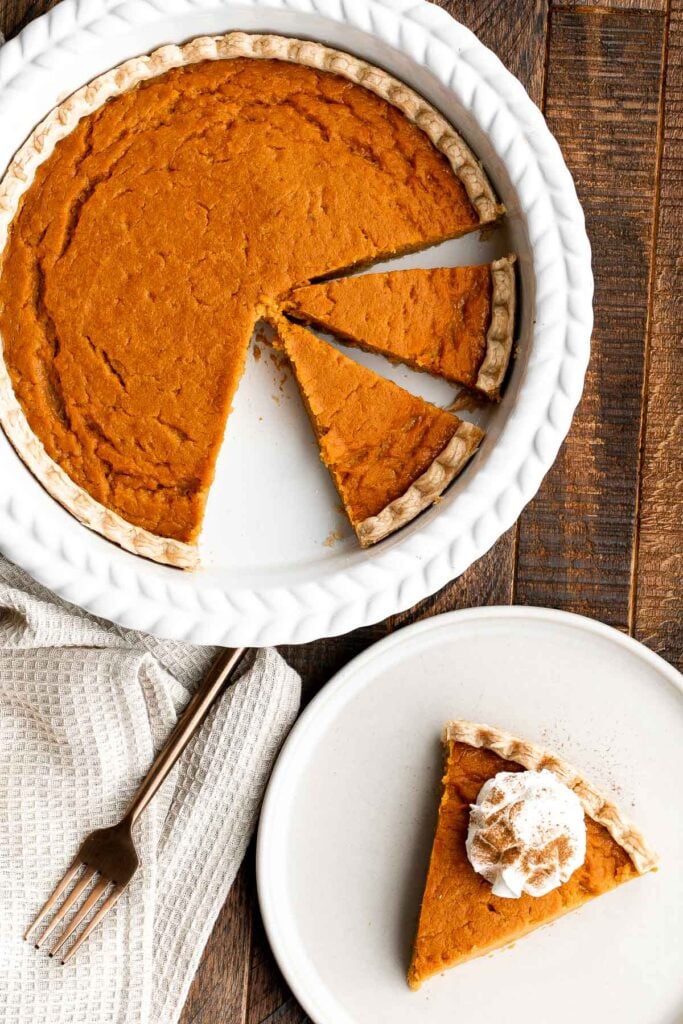 Fresh Strawberry Pie
Fresh strawberry pie is a delicious, summer dessert loaded with juicy strawberries and homemade strawberry glaze with no jello, in a flakey pie crust. The best summer dessert idea.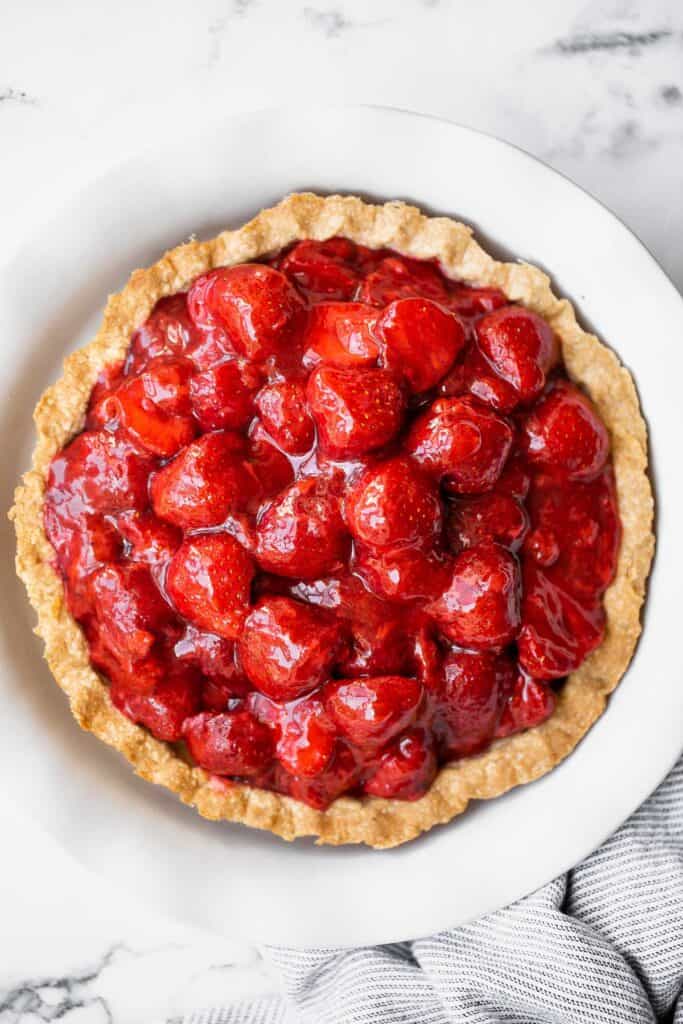 Pumpkin Mascarpone Pie
Pumpkin mascarpone pie is a warm and cozy holiday dessert that is incredibly easy to make with just minutes of prep work before popping into the oven.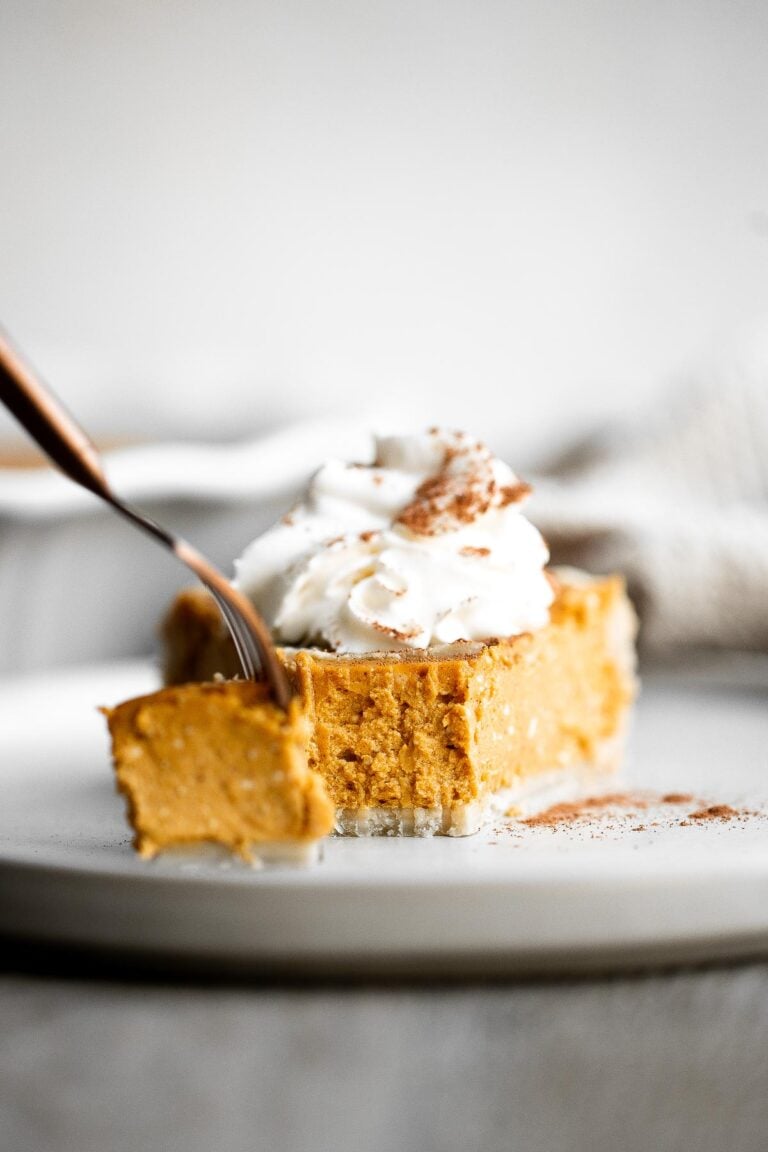 Strawberry Galette
Easier than pie, this strawberry galette with a buttery flaky crust and a sweet and tart strawberry filling is a beautiful treat to serve this berry season.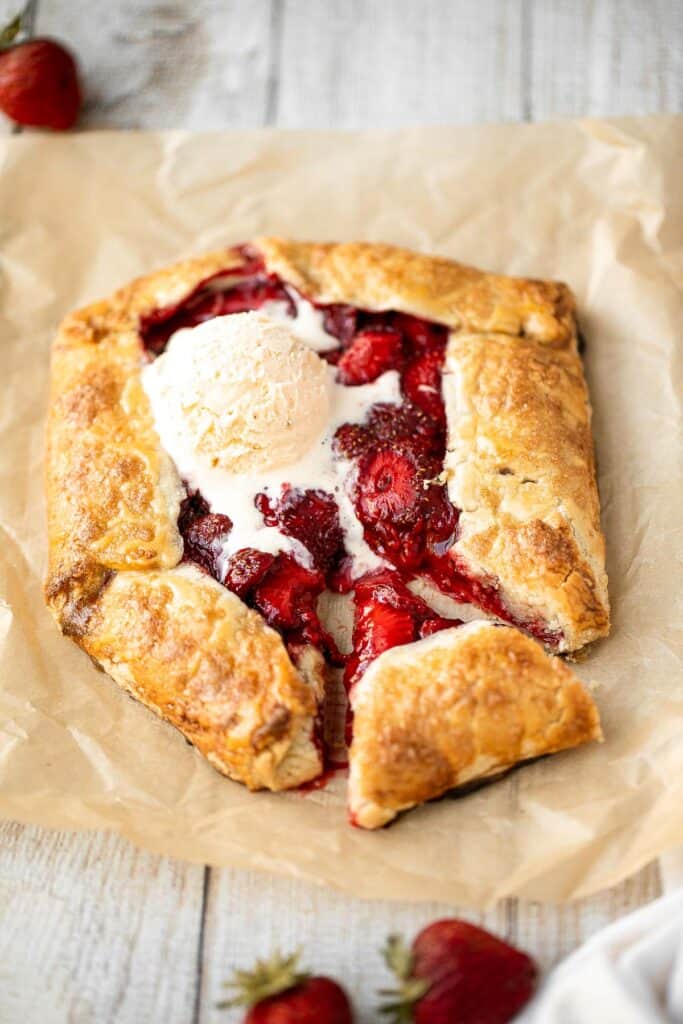 Classic Cherry Pie
Summery and fruity, classic cherry pie has the most flakey and buttery pie crust on the bottom and top and is filled with a delicious cherry-packed filling.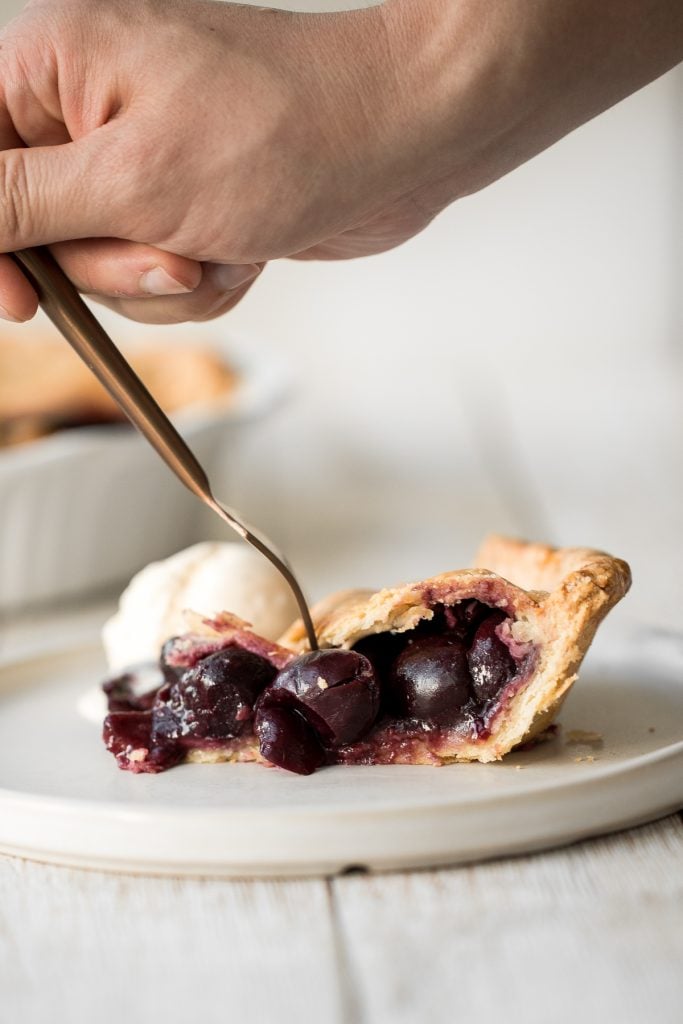 Chopped Pecan Pie
Give traditional pecan pie a twist this holiday season by using finely chopped pecans to create a smooth topping on this chopped pecan pie with a smooth custard filling. This pie is also ridiculously easy to make.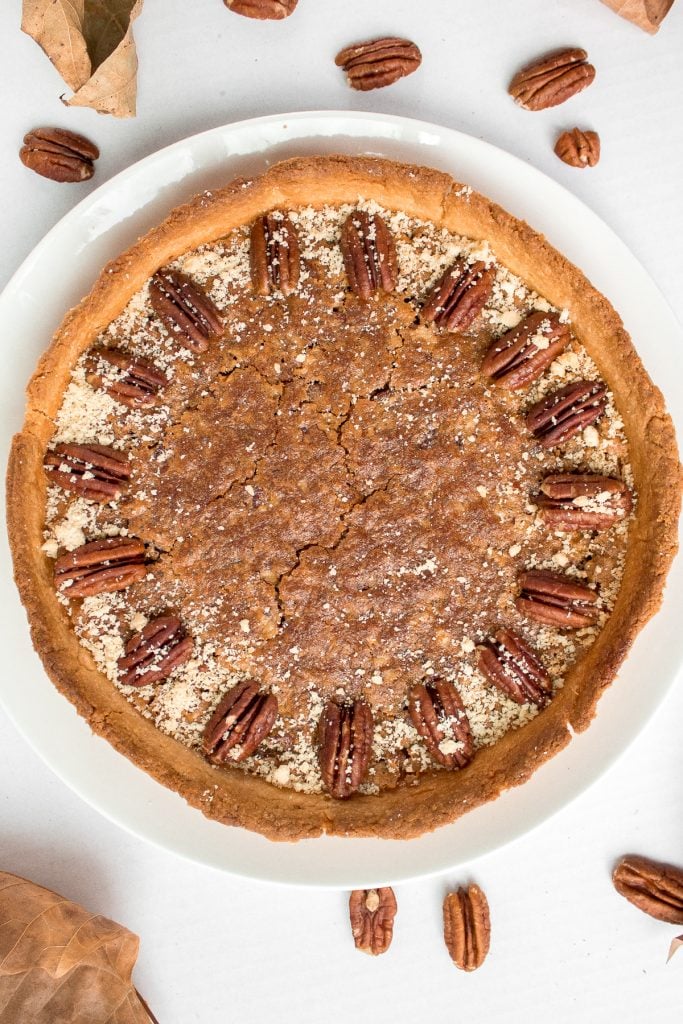 Easy Homemade Apple Hand Pies
Easy homemade apple hand pies/turnovers are the perfect fall treat -- stuffed with tender apples and cinnamon and wrapped in crispy, flakey, buttery crust.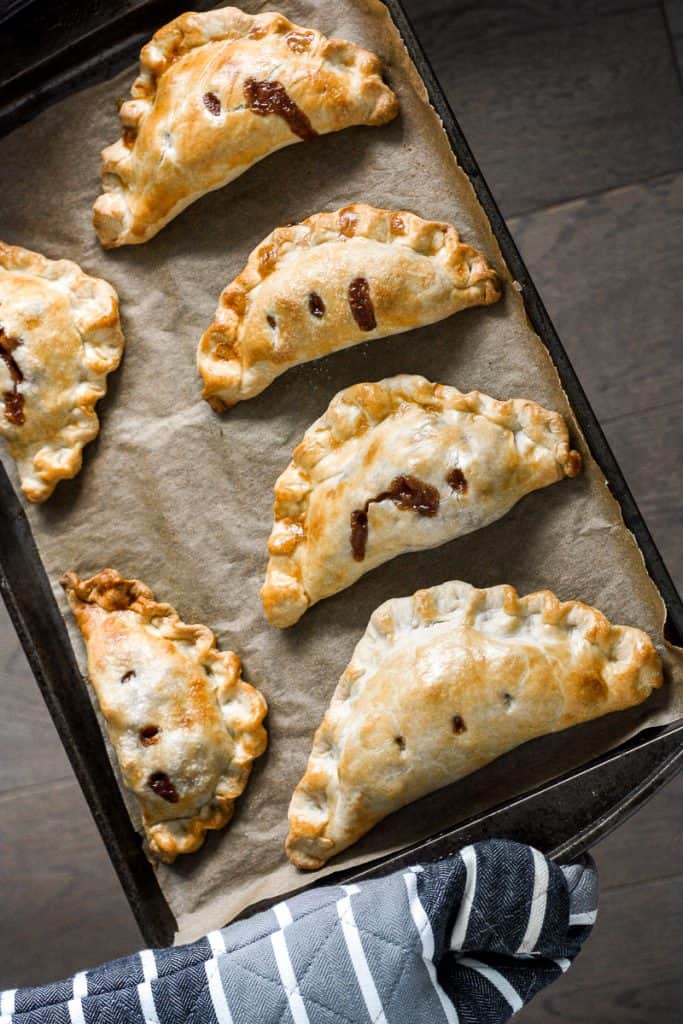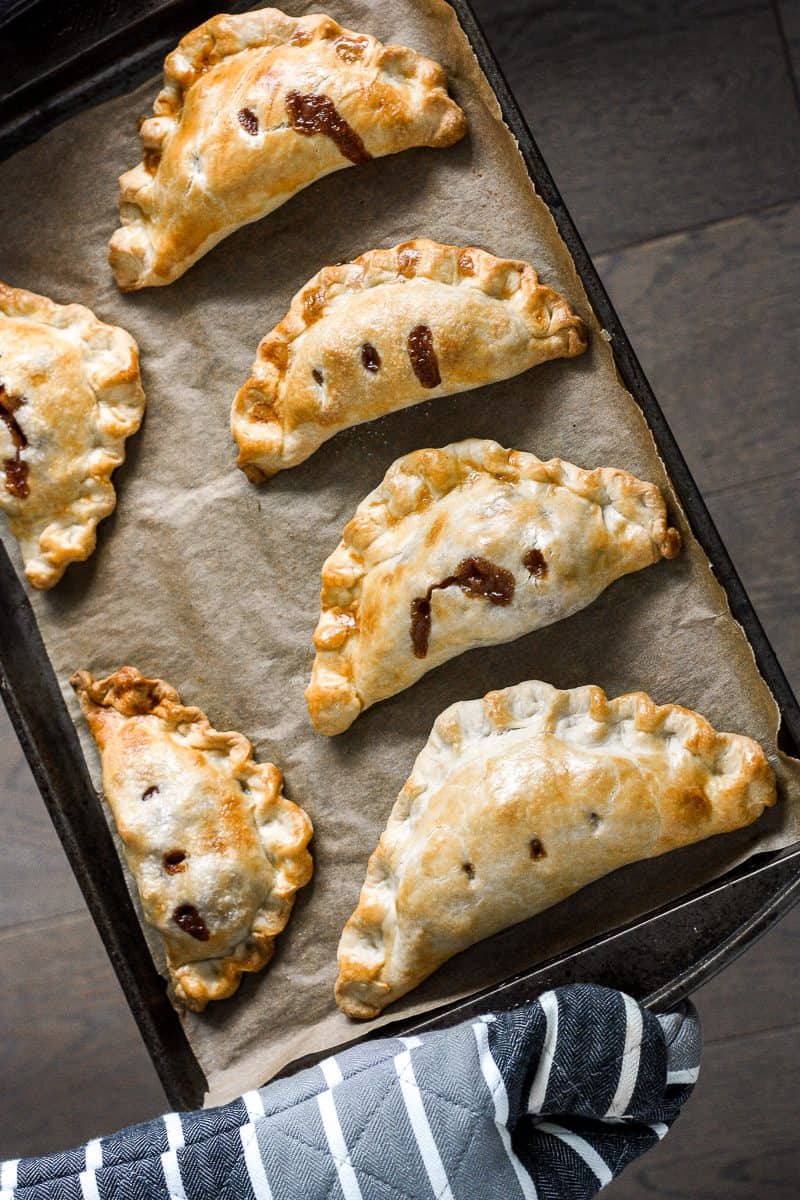 Mini Pumpkin Pies
Small batch mini pumpkin pies with a flaky crust, delicious pumpkin pie filling, and cinnamon whipped cream, are perfect for a small Thanksgiving crowd.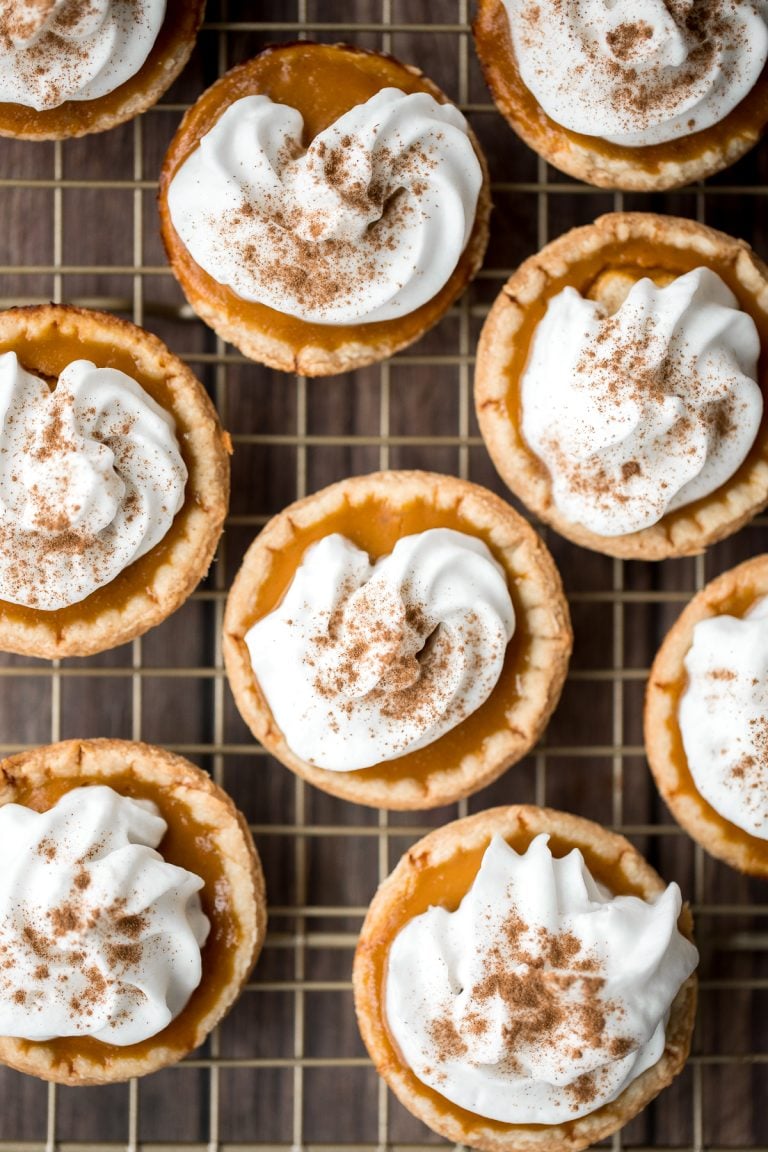 Pecan Pie Bars
Pecan pie bars are the best and easiest way to enjoy the flavors of pecan pie but with half the effort and in a handheld bite-sized form.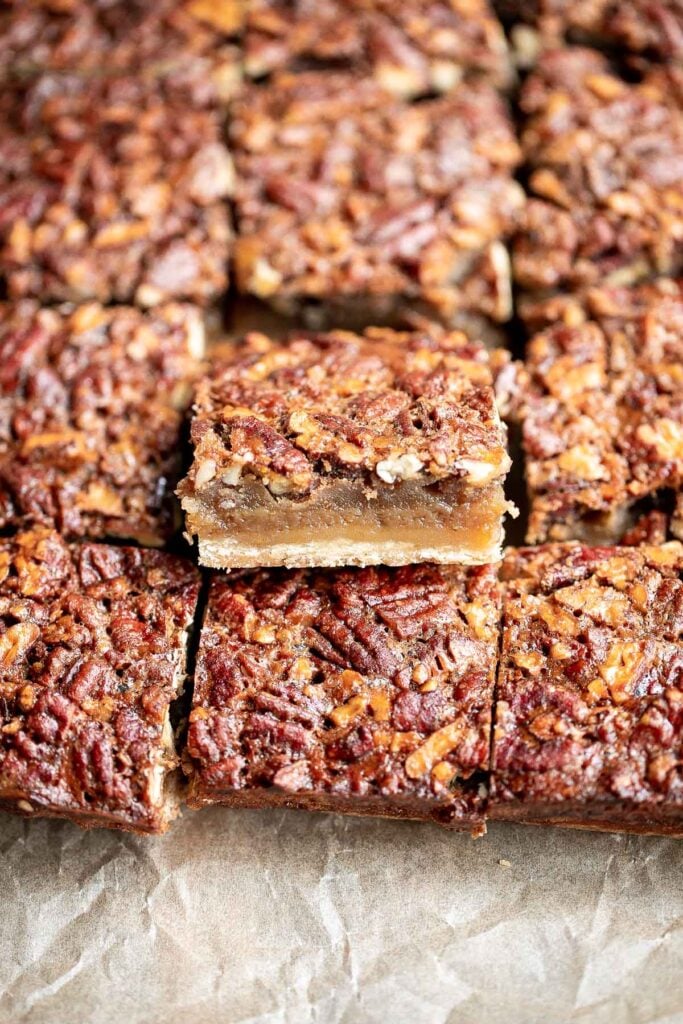 Mini Egg Tarts
Mini egg tarts with a flaky buttery crust and silky smooth rich egg custard filling are a delicious Hong Kong pastry served as dessert with dim sum.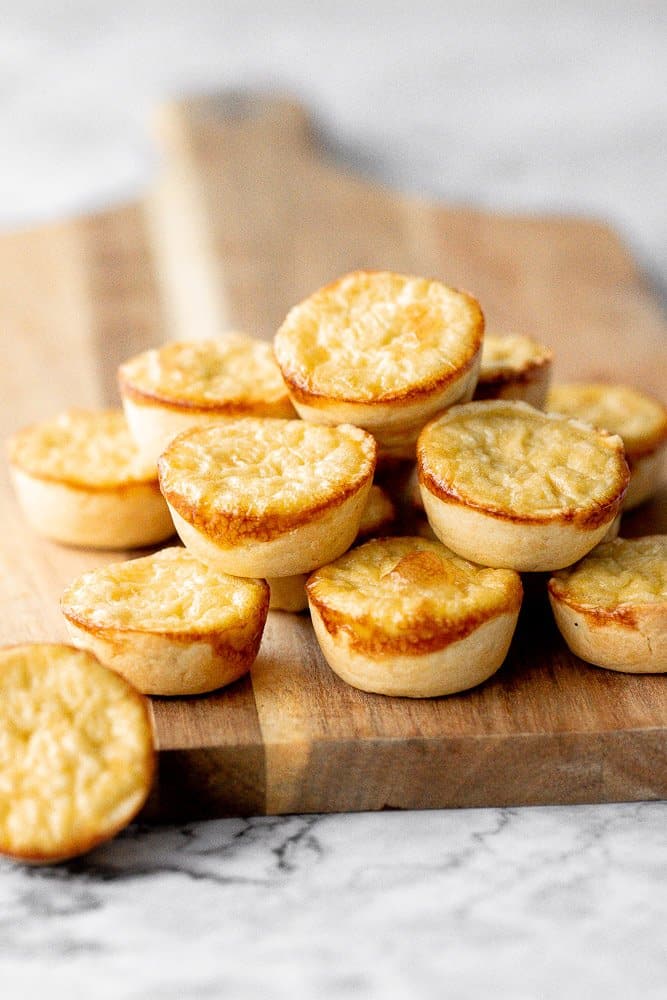 Best Savory Pies
Ground Beef Meat Pie
Ground beef meat pie with a flaky puff pastry double crust pie is filled with ground beef cooked with vegetables and seasonings. The ultimate comfort food.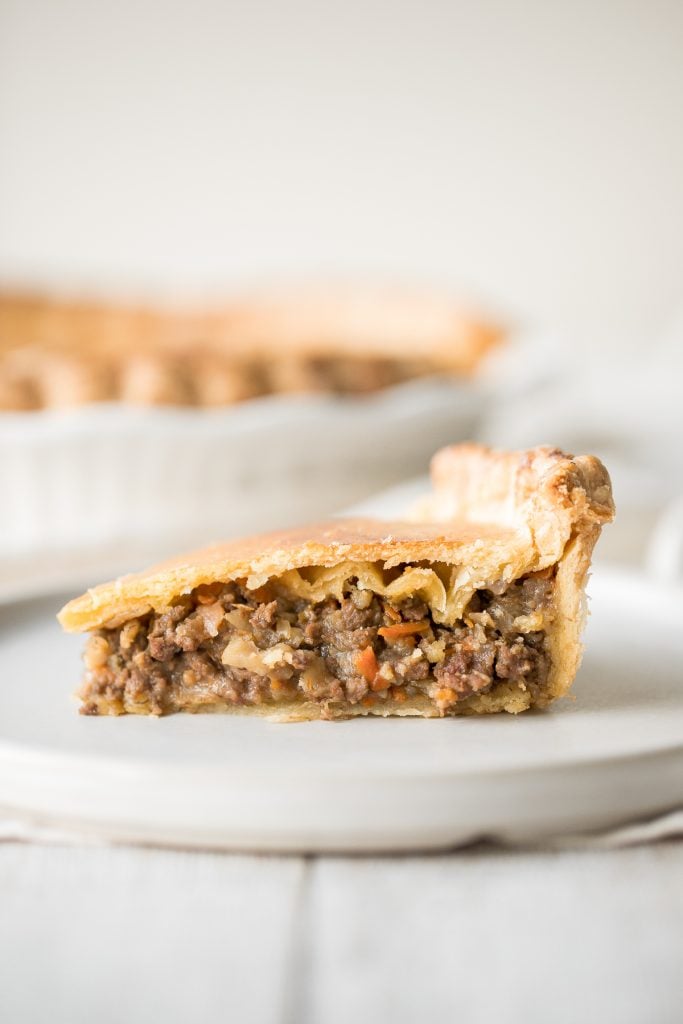 Skillet Shepherd's Pie
Skillet shepherd's pie is a savoury and hearty traditional comfort food. With flavourful beef and fluffy potatoes, this cozy meal it will warm you up.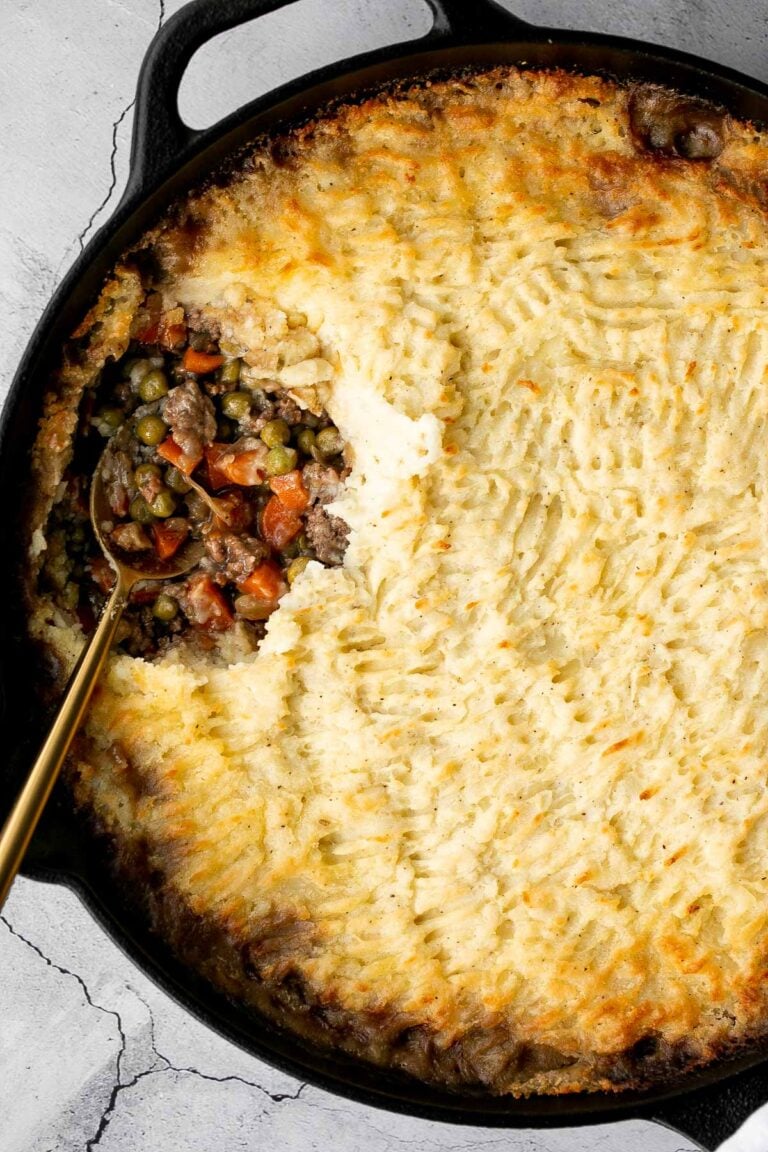 Phyllo Meat Pie (Egyptian Goulash)
Phyllo meat pie (Egyptian goulash) is a savory pie made of well-seasoned ground beef that lies between layers of flaky, crispy, golden phyllo pastry dough.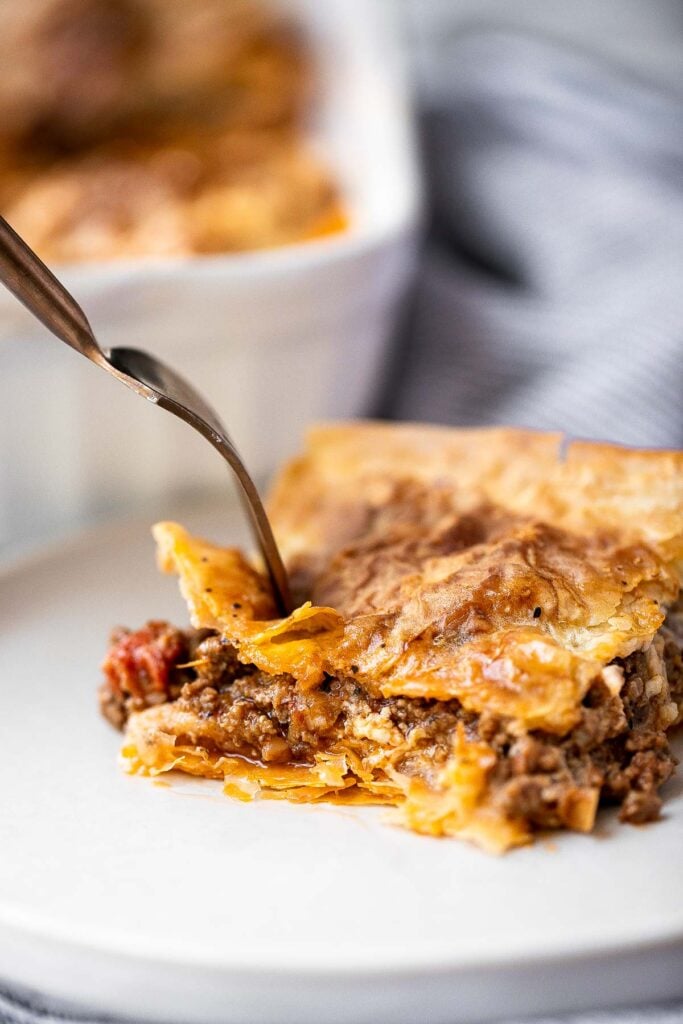 Mini Meat Pies with Soy Sauce
Mini meat pies with soy sauce are flakey puff pastries stuffed with delicious and juicy meat inside marinated with Asian flavours.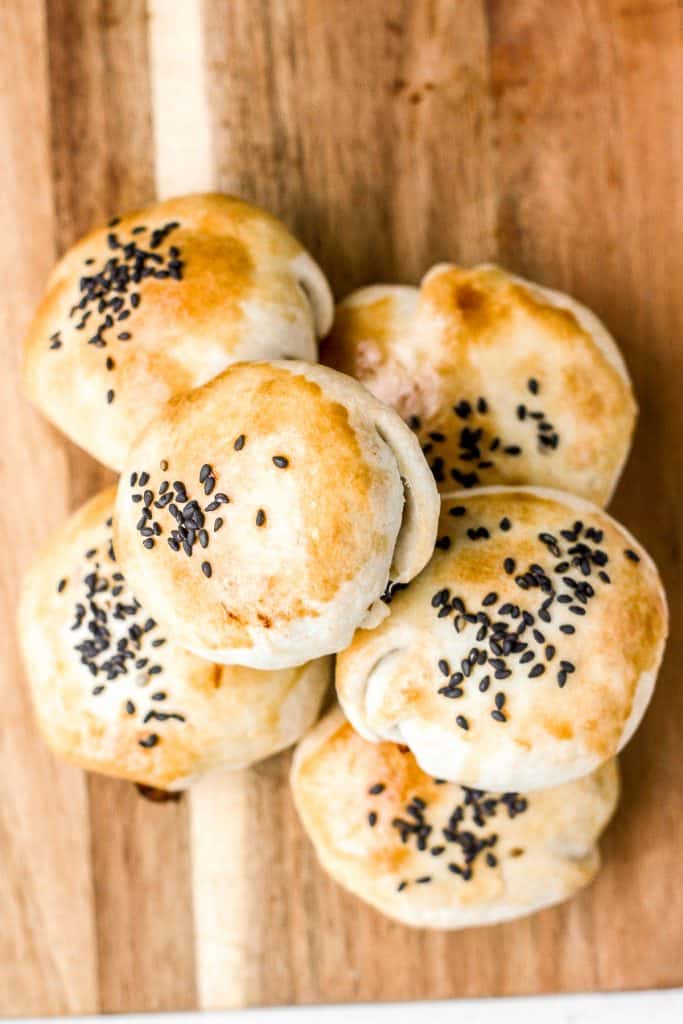 Butter Chicken Pot Pies
East meets west in these butter chicken pot pies with a flaky, buttery puff pastry crust, creamy butter chicken filling inside, and a whole lot of comfort.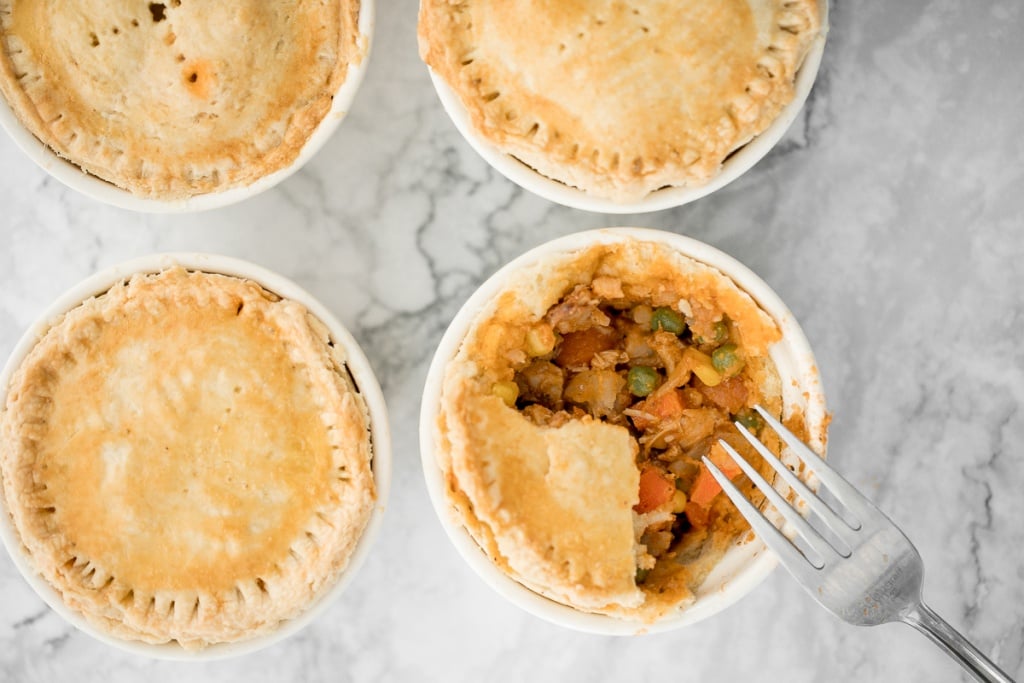 Pie Dough Recipes
Puff Pastry Pie Dough
Flaky buttery easy puff pastry pie dough is the only recipe you will need this season. Make it in just 15 minutes for the best pie crust with flaky layers.
How to Store Pie
You can make or prepare many of these pies ahead of time. You can store most of them before baking (either separately or assembled) for up a day or 2 in the refrigerator or up to 3 months in the freezer. Once baked, you can store them at room temperature for 1-2 days (depending on the recipe), up to one week in the refrigerator, or up to 3 months in the freezer. Confirm storing instructions by checking the specific recipe post for the dessert that you are making.
To reheat any of these recipes and serve them warm, reheat the whole pie in a 300F preheated oven or reheat a slice air fryer for 5-15 minutes until fully warmed through, depending on the recipe. If heating from frozen, let it thaw first and then reheat.
Did You Make Any of These Pie Recipes?
Please leave a comment and rating below, and let me know what you thought of this round up of easy pie recipes. Be sure to snap a picture and tag me on Instagram @aheadofthyme or share it on the Pinterest pin so that I can follow along.
HUNGRY FOR MORE? Don't forget to sign up for my email newsletter so that you don't miss any recipes. You can also follow along on Instagram and Pinterest for more recipe updates.
Print