When it comes to quick and easy Comfort Food meals, it's all about casseroles. Casseroles are a stress-free dinner option that is perfect for family dinners and easy weeknight dinners. Just prep the ingredients, throw everything into a Casserole dish, and let the oven do the rest! They are filling and delicious, and typically loaded with all food groups — carbs, vegetables, and protein! Plus, load them up with extra cheese because why not? So if you are looking for easy casseroles to cook tonight, you are in the right place. We are sharing over 30 of the best casserole recipes from breakfast casseroles, lasagna recipes, casserole pasta bakes, potato casseroles, casserole side dishes, and more!
Best Casserole Recipes
Easy Meat Lasagna
Classic easy meat lasagna is the ultimate Italian comfort food with layers of tender lasagna, meaty tomato sauce, cheese filling and melted cheese on top.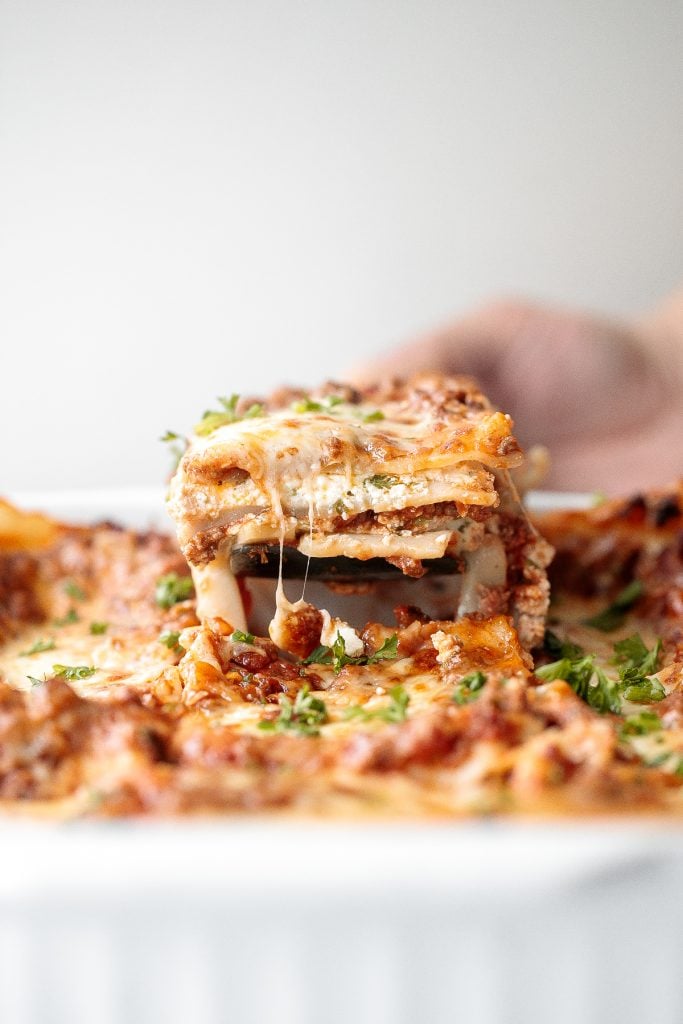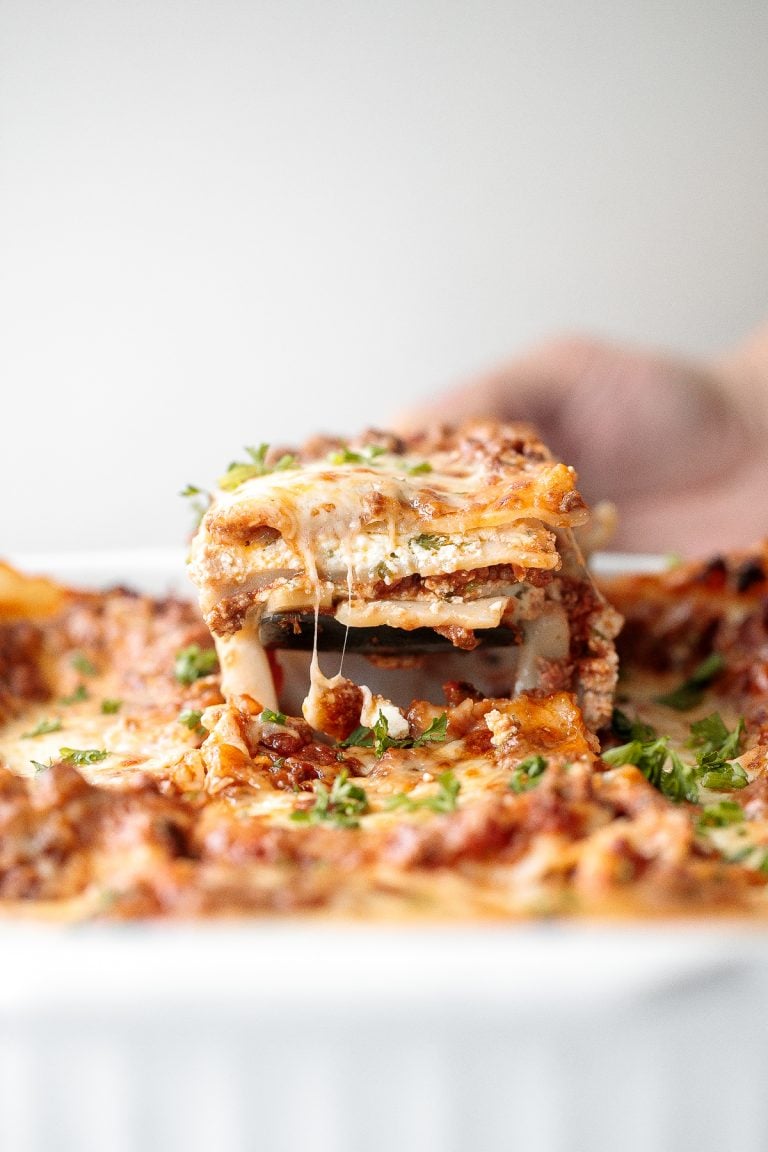 Broccoli Cheese Casserole
Broccoli cheese casserole is creamy, cheesy, and delicious — the most comforting side dish. It's crispy on the outside but soft and tender inside.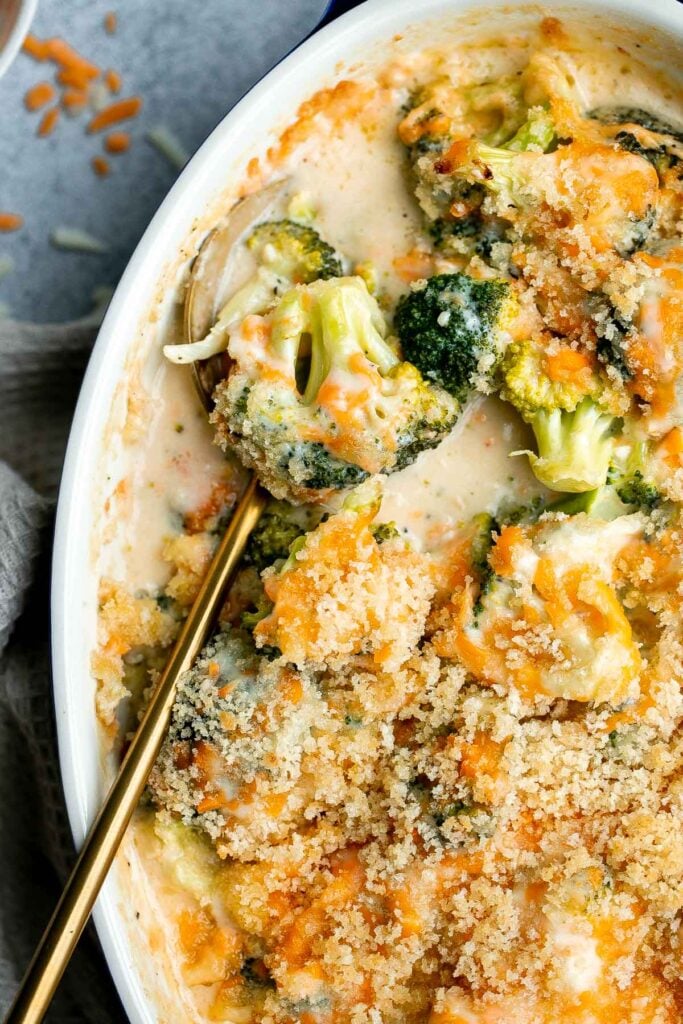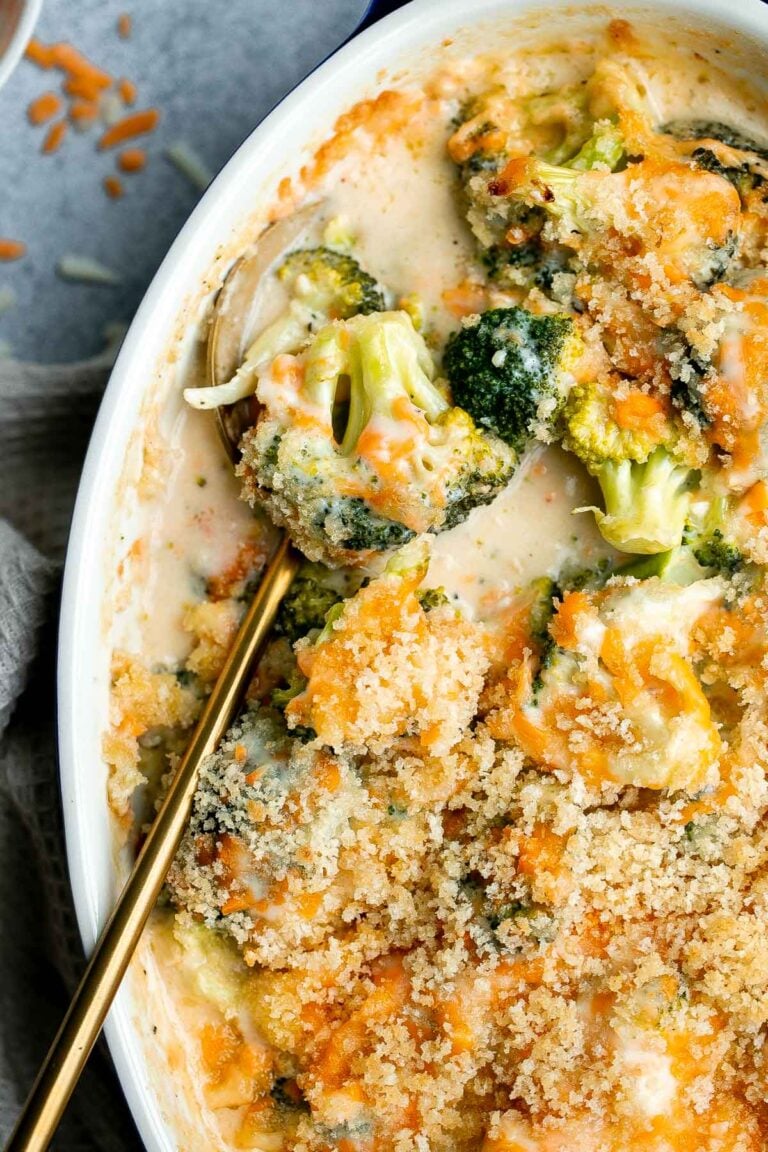 Ham and Potatoes au Gratin
Easy creamy ham and potatoes au gratin is a great way to use leftover ham with tender sliced potatoes and a cheesy béchamel sauce. The best comfort food.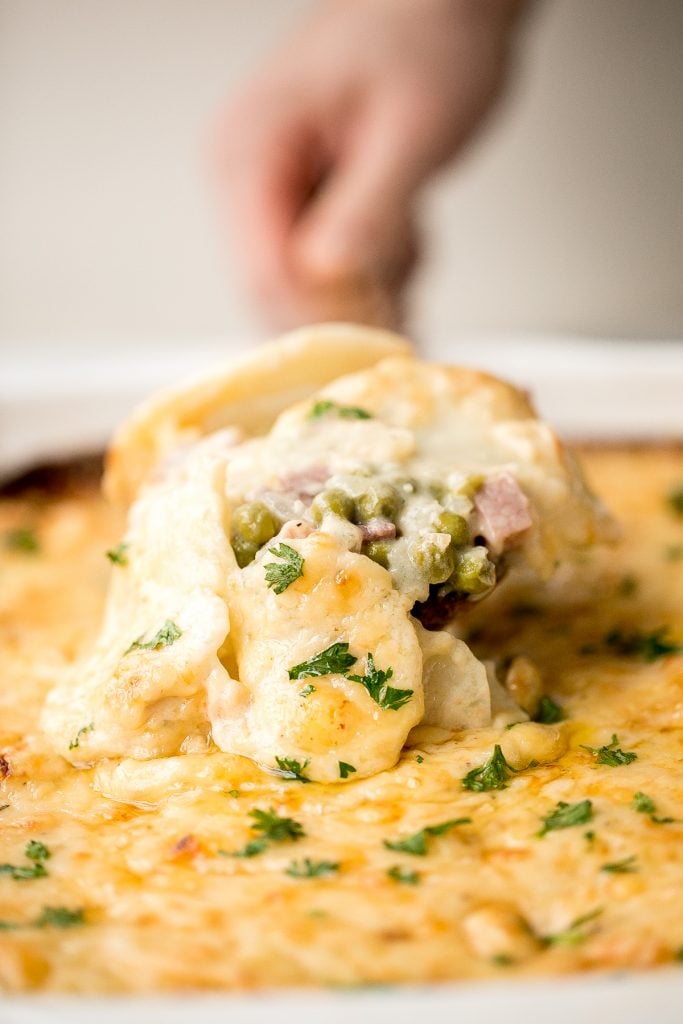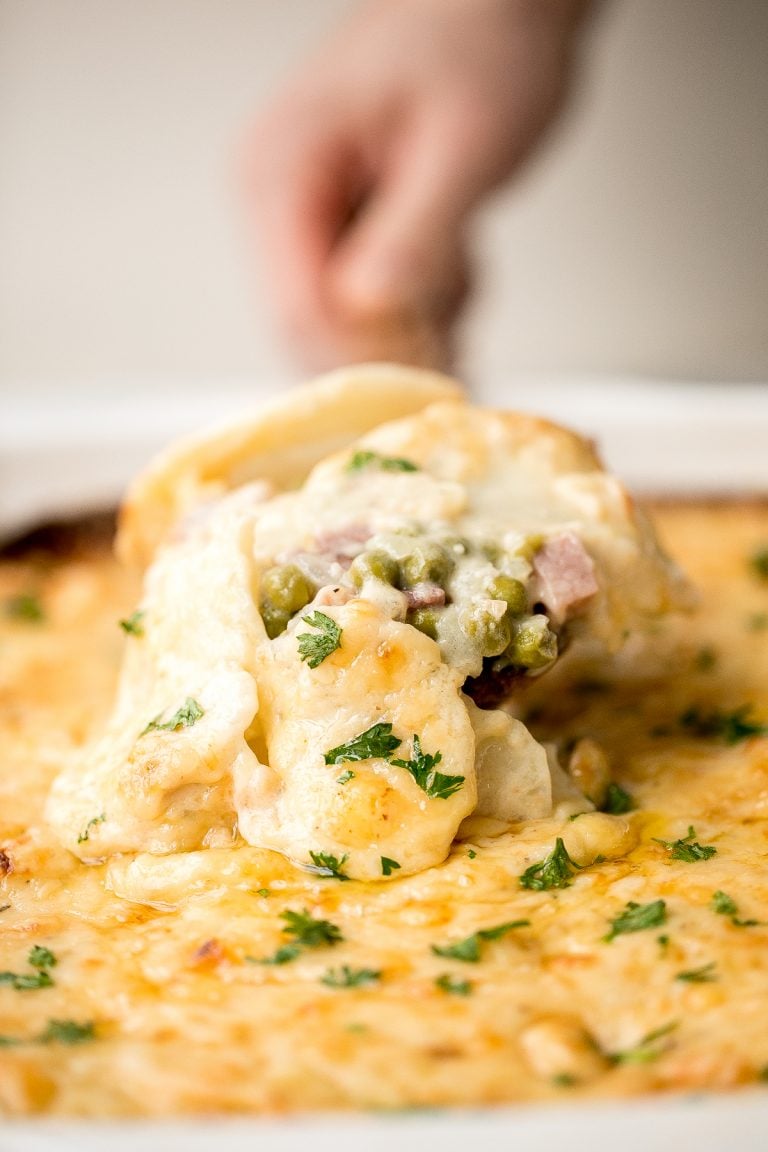 Egg and Potato Breakfast Casserole
Make this easy make-ahead egg and potato breakfast casserole by simply combining all the ingredients into a casserole dish, pop it in the oven and let it do its thing.
Creamy White Chicken and Spinach Lasagna
Creamy white chicken and spinach lasagna with tender shredded chicken is the most comforting creamiest cheesiest white lasagna. Easy to make ahead & freeze.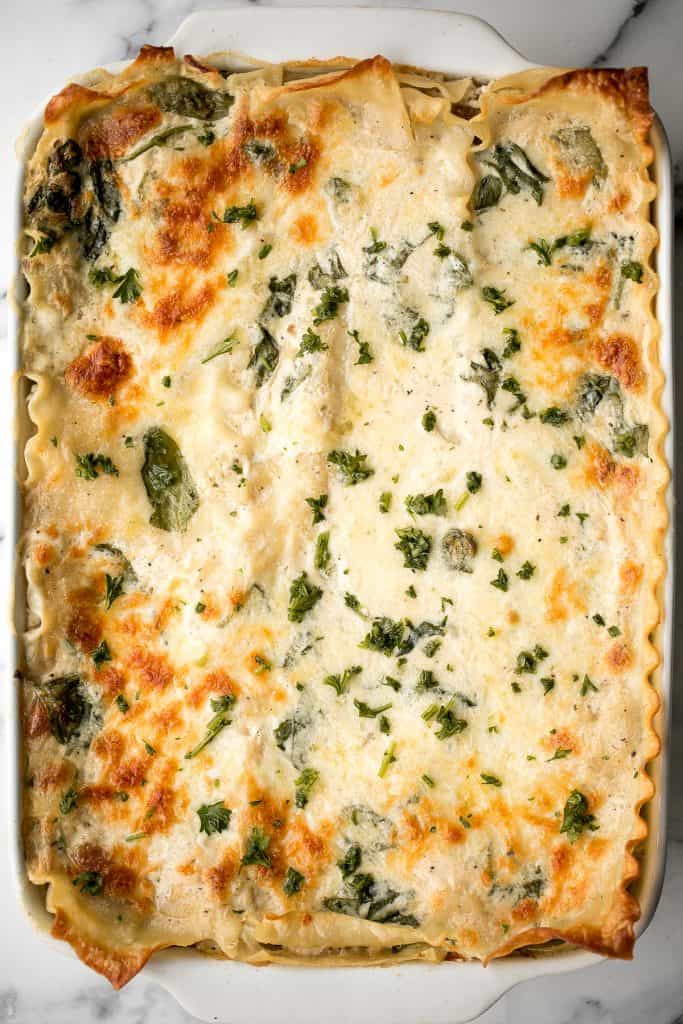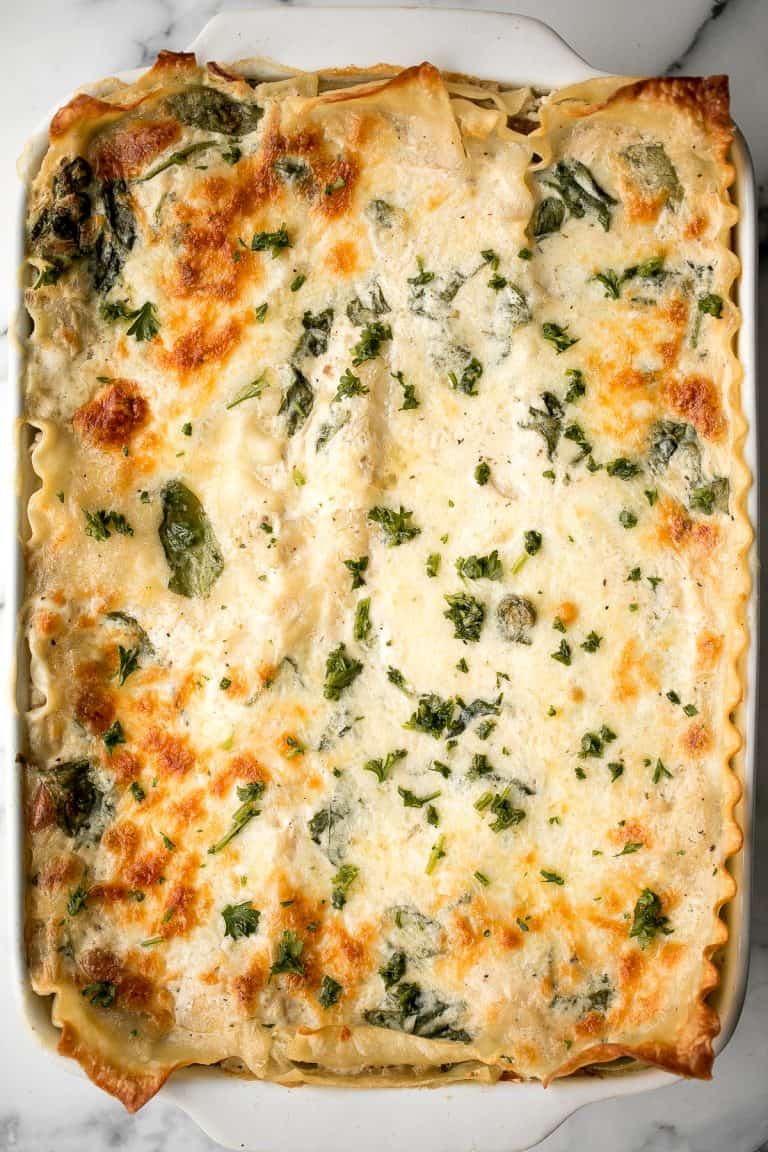 Creamy Chicken Broccoli and Quinoa Casserole
Nothing says comfort food better than a creamy chicken, broccoli and quinoa casserole made with fresh and healthy ingredients.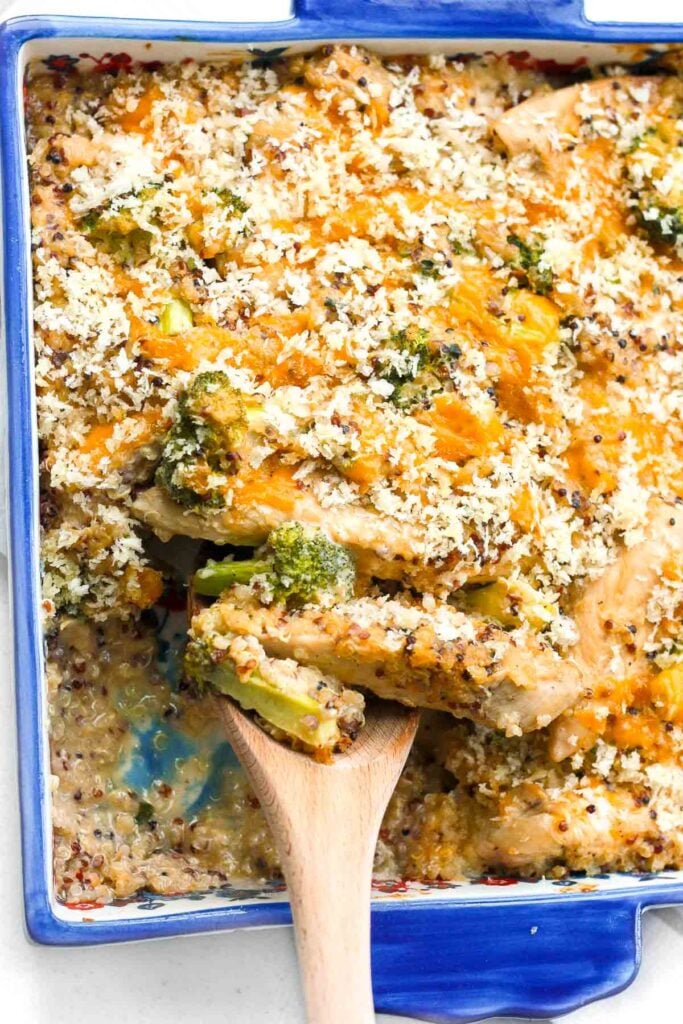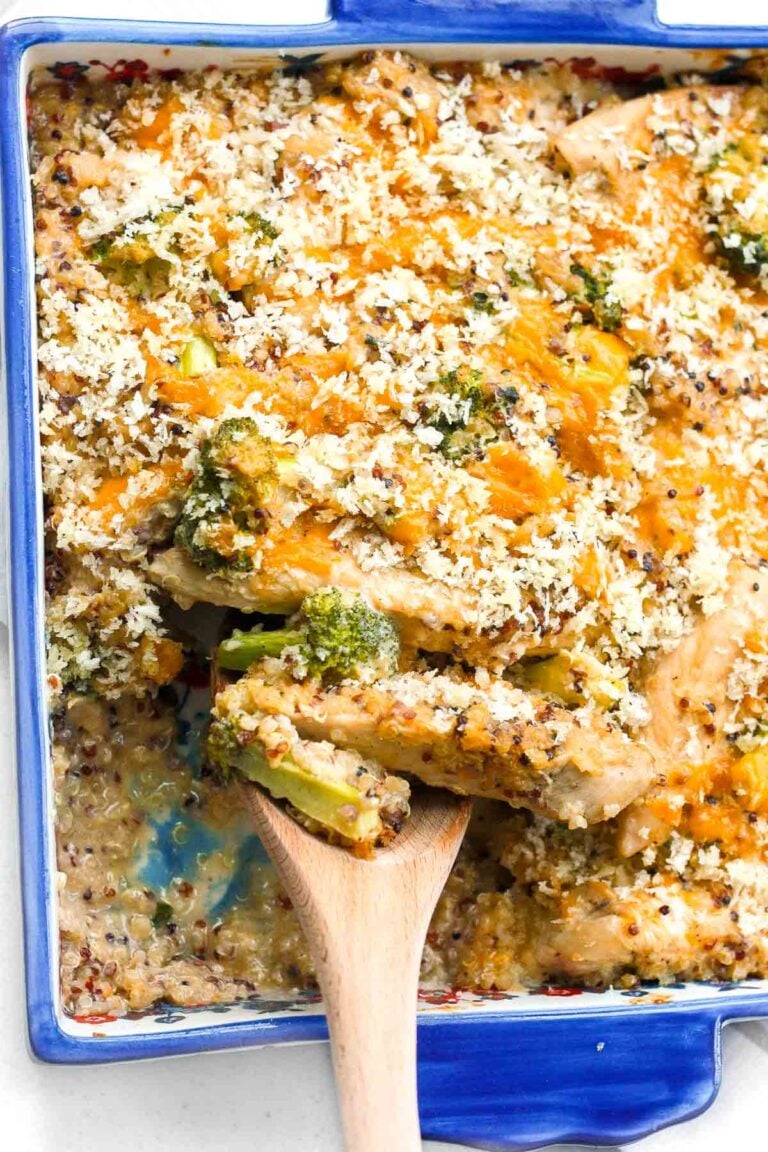 Chicken Enchiladas
Easy baked chicken enchiladas brings the taste of authentic Mexican food into your kitchen -- saucy, spicy, and savoury. Perfect for a Mexican fiesta on Cinco de Mayo.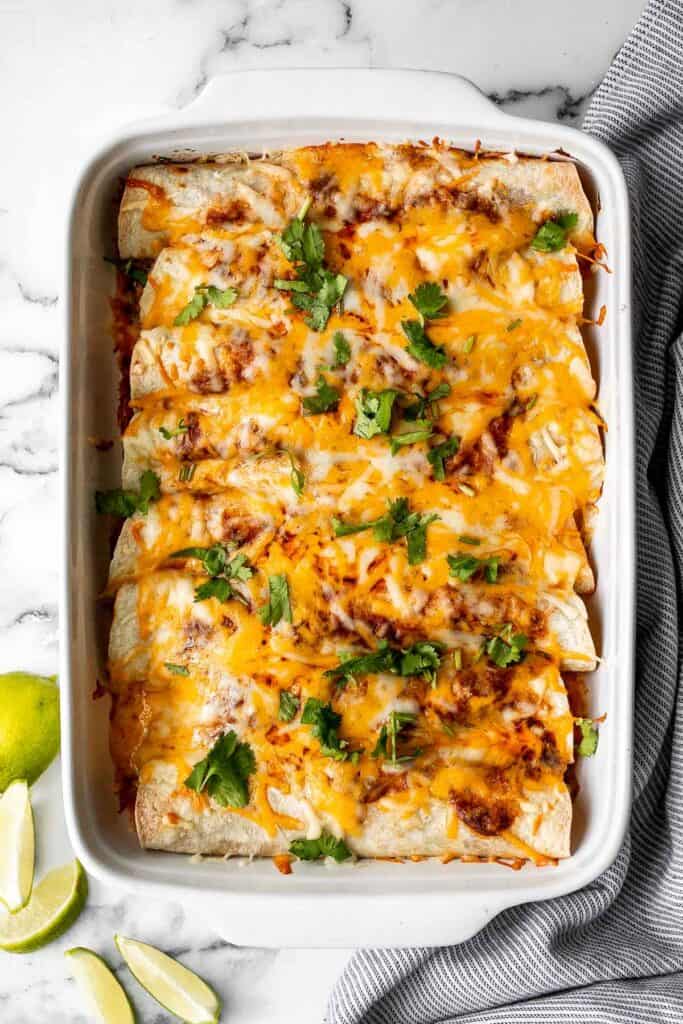 Green Bean Casserole
Green bean casserole is a classic holiday side dish packed with fresh green beans in a delicious creamy mushroom sauce, and topped with crispy fried onions.
Pasta Bake with Sausage (Baked Ziti)
Pasta bake with sausage (baked ziti) is a lazy day lasagna with layers of pasta tossed in a rich meat sauce, layered with mozzarella, and baked.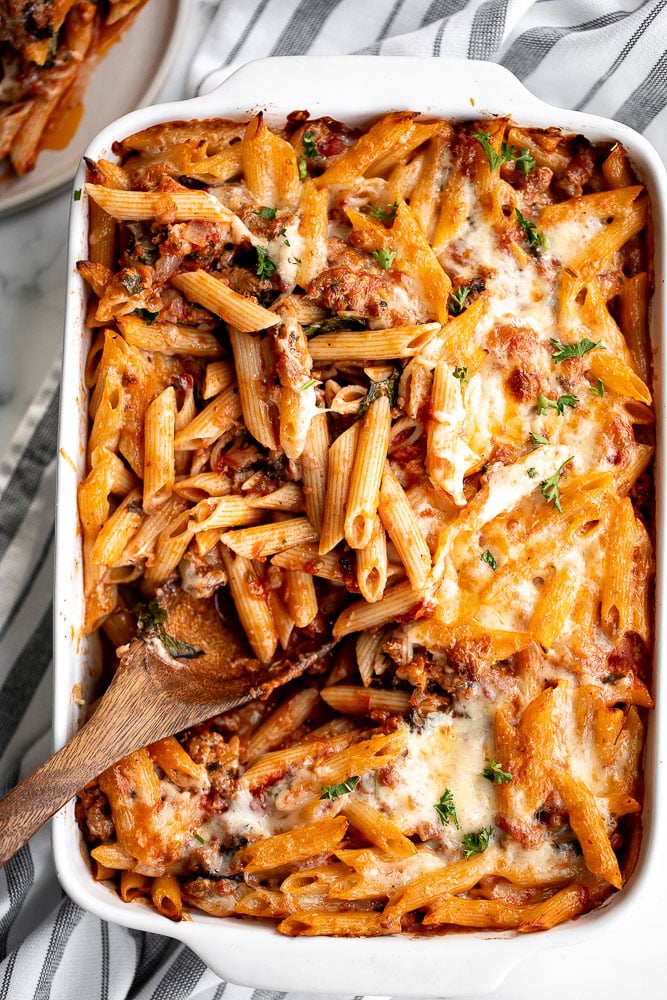 Sweet Potato Casserole with Pecans
Sweet potato casserole with pecans packed with tender sweet potatoes and a buttery crunchy pecan topping is the best fall side dish for Thanksgiving dinner.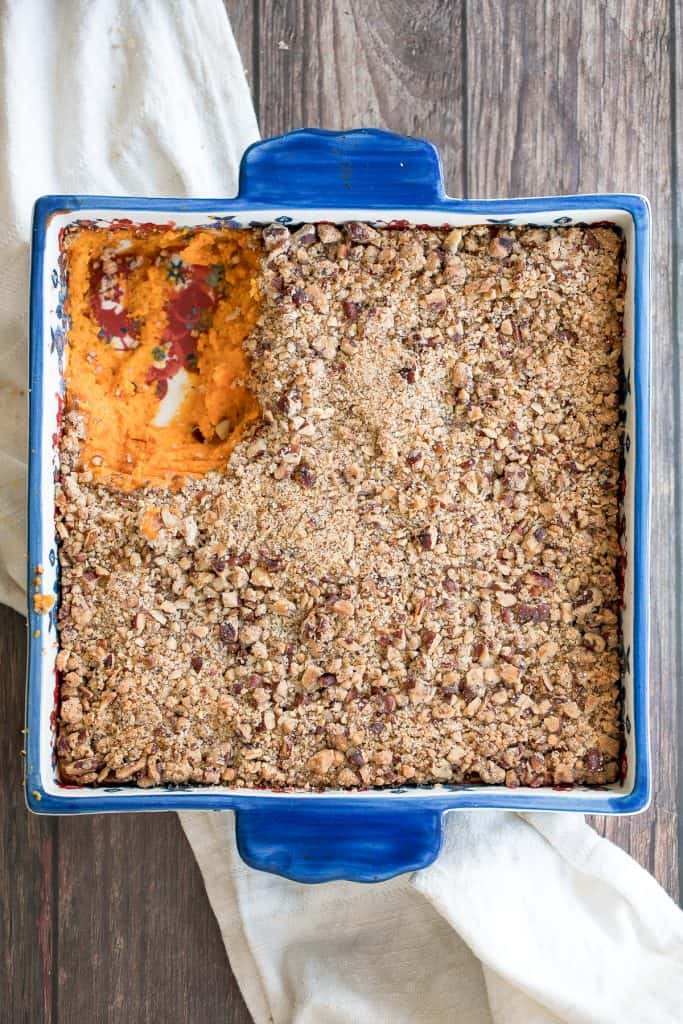 Lasagna Roll Ups
Lasagna roll ups are a twist on traditional lasagna. Lasagna noodles are filled with cheese and meat sauce and rolled up. Make ahead and freezer-friendly!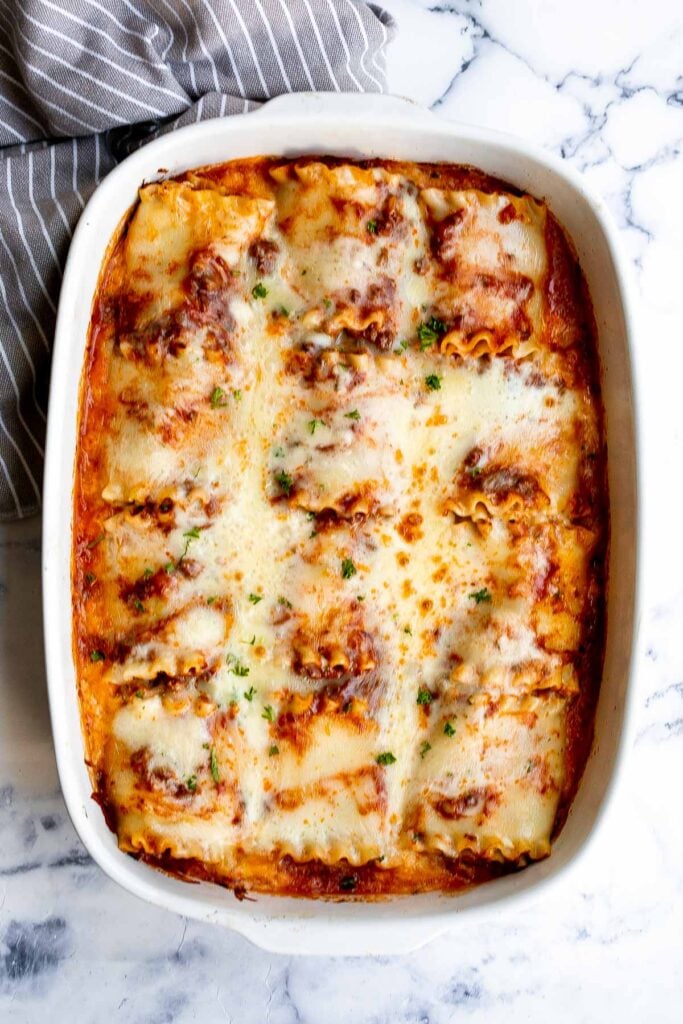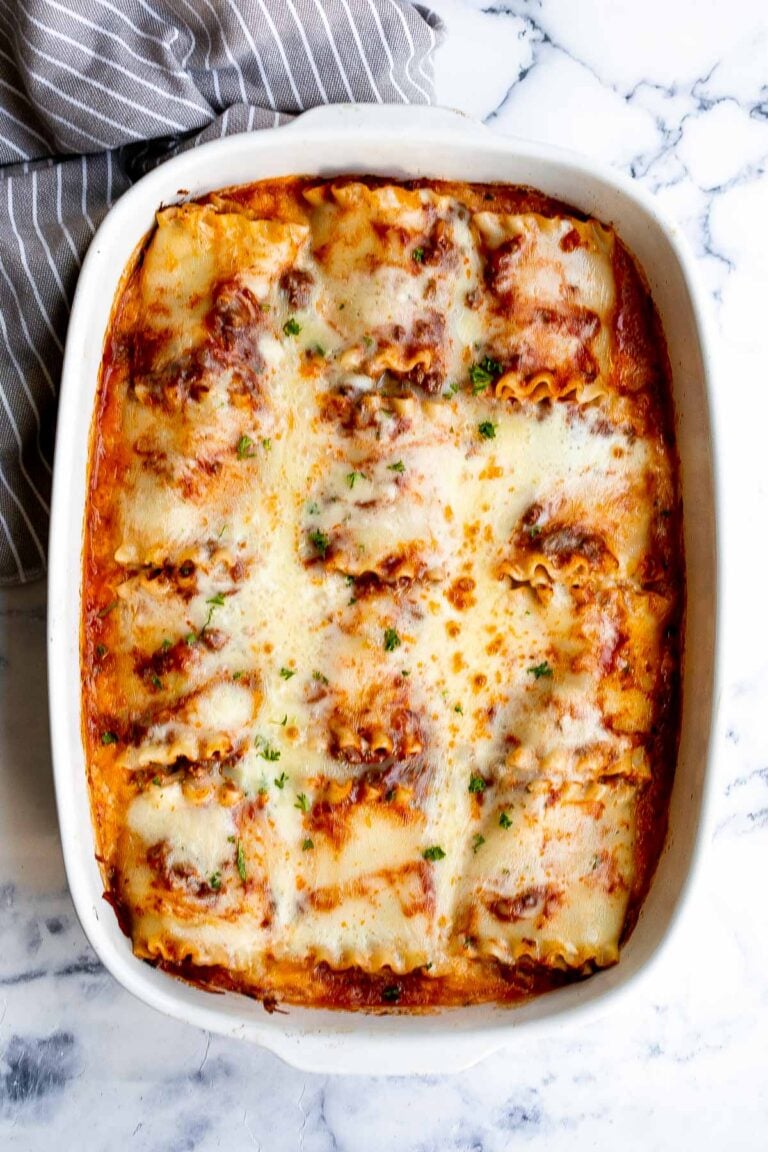 Baked Gingerbread French Toast Casserole
Festive baked gingerbread french toast casserole with cranberries is soft on the inside and crispy outside. The best holiday breakfast on Christmas morning.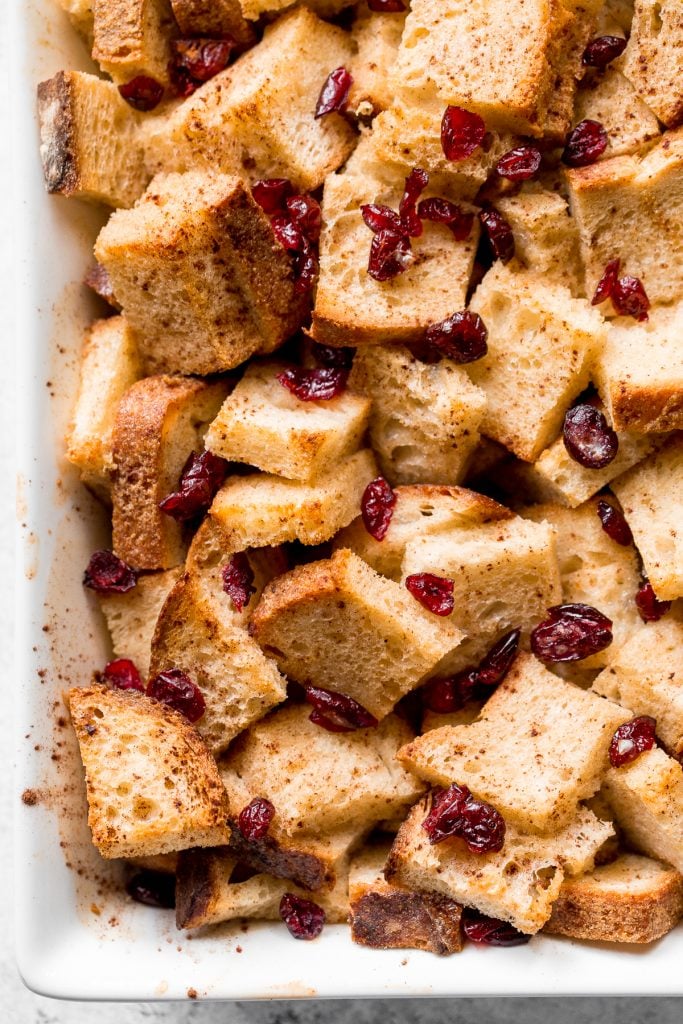 Baked Mac and Cheese
Classic baked mac and cheese is the ultimate comfort food — creamy, cheesy, and cozy, topped with a crunchy breadcrumb topping. It's quick and easy too.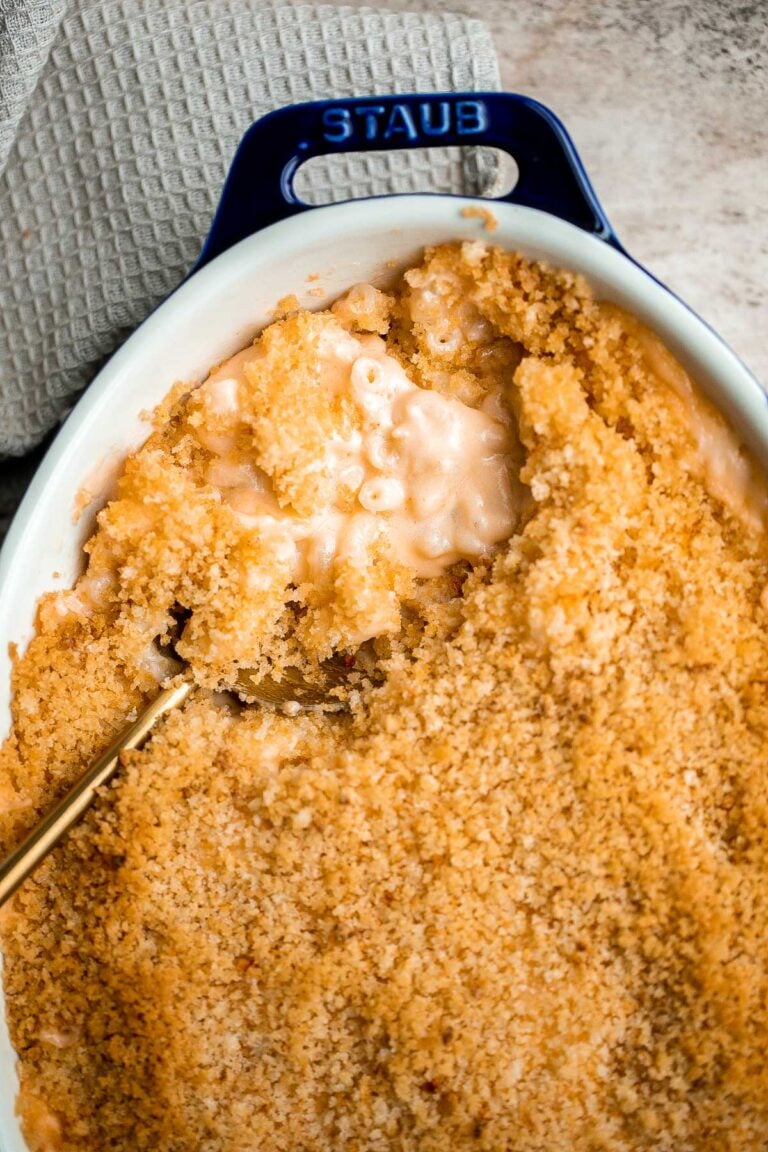 Turkey Tetrazzini with Spinach
Creamy turkey tetrazzini with spinach is a simple, easy and delicious pasta recipe that is comforting, creamy and cheesy. The recipe used turkey, but you can easily substitute it with leftover chicken or a storebought rotisserie chicken instead.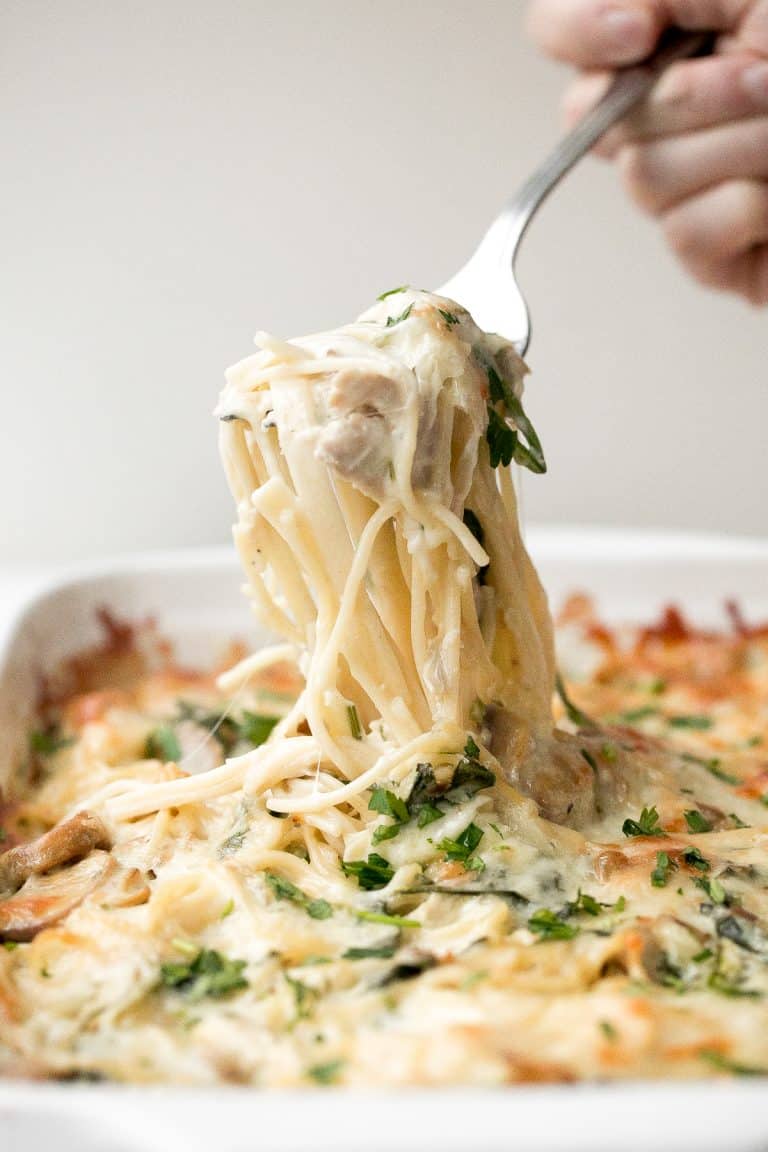 Spinach Gratin
Spinach gratin is a rich and creamy side dish with a layer of crispy melty cheese on top. This fancy side is easy to make ahead and freezer-friendly.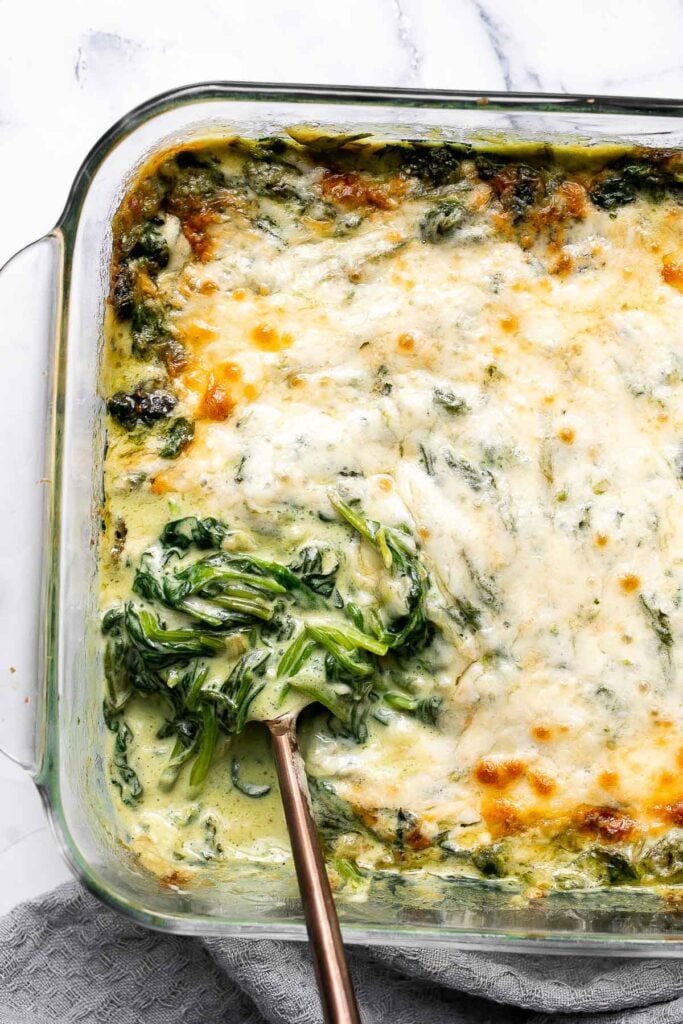 Corn Casserole
Creamy corn casserole is a comforting side dish that is creamy, savory, slightly sweet, and filling — a classic and traditional Thanksgiving holiday side.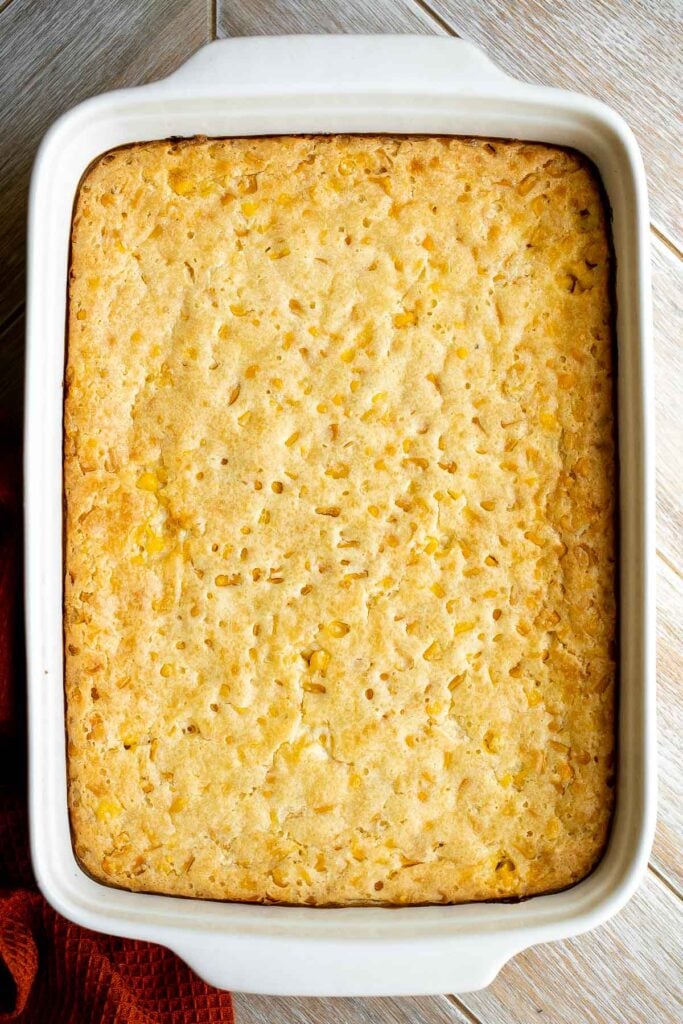 Spinach and Tomato Vegetarian Lasagna
Take comfort food to another level with the best creamy spinach and tomato vegetarian lasagna. You won't even miss the meat!
Creamy Potatoes au Gratin
Rich and creamy potatoes au gratin is the ultimate comfort food made with sliced potatoes, cheese, and milk. It's the perfect side dish for the holidays.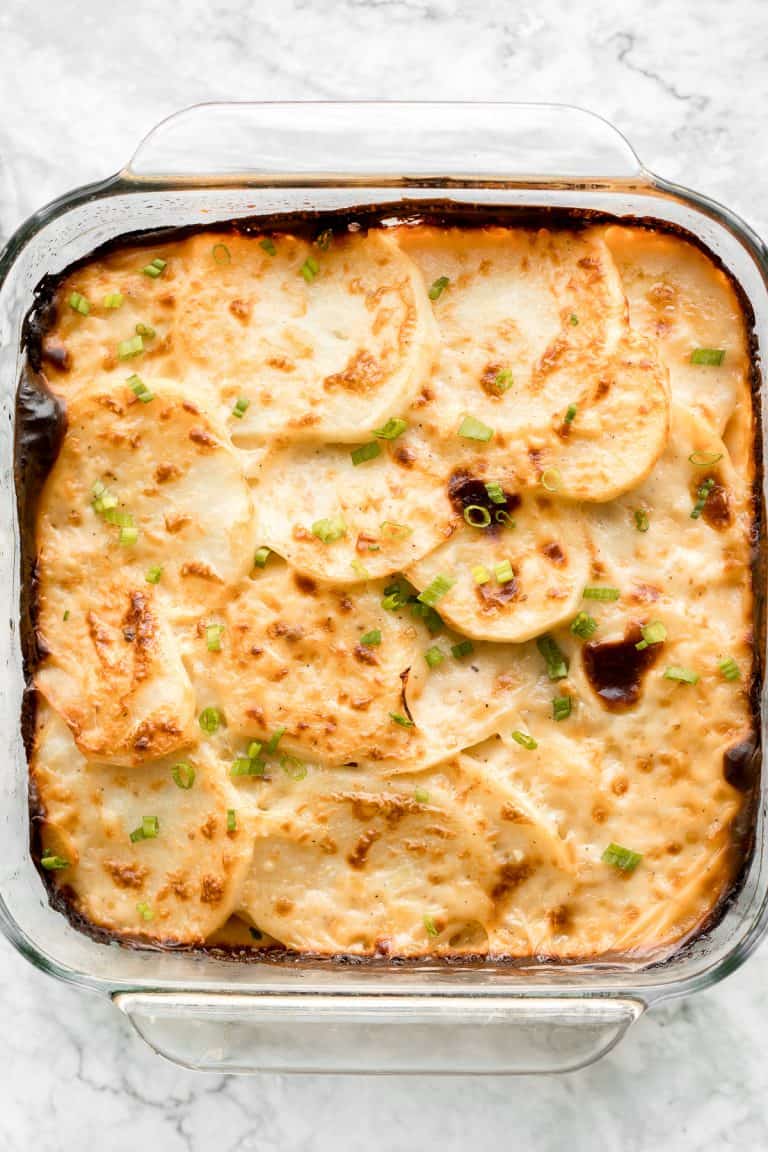 Ground Turkey Pasta Bake
Ground turkey pasta bake is an easy yet impressive meal that is cozy, comforting, and satisfying. A family-friendly casserole dinner ready in 45 minutes.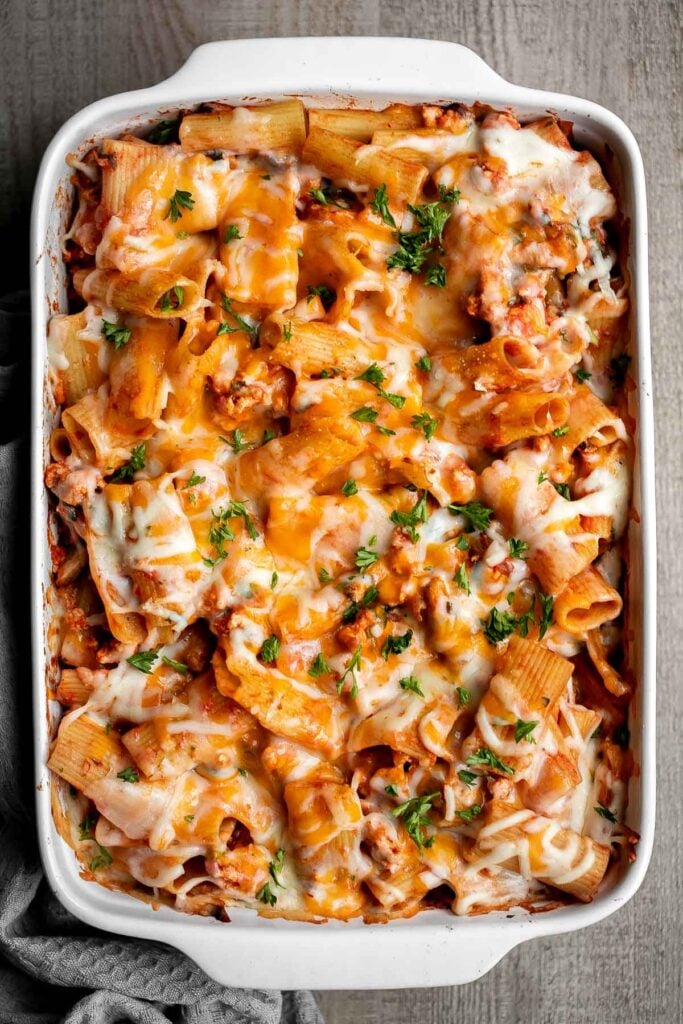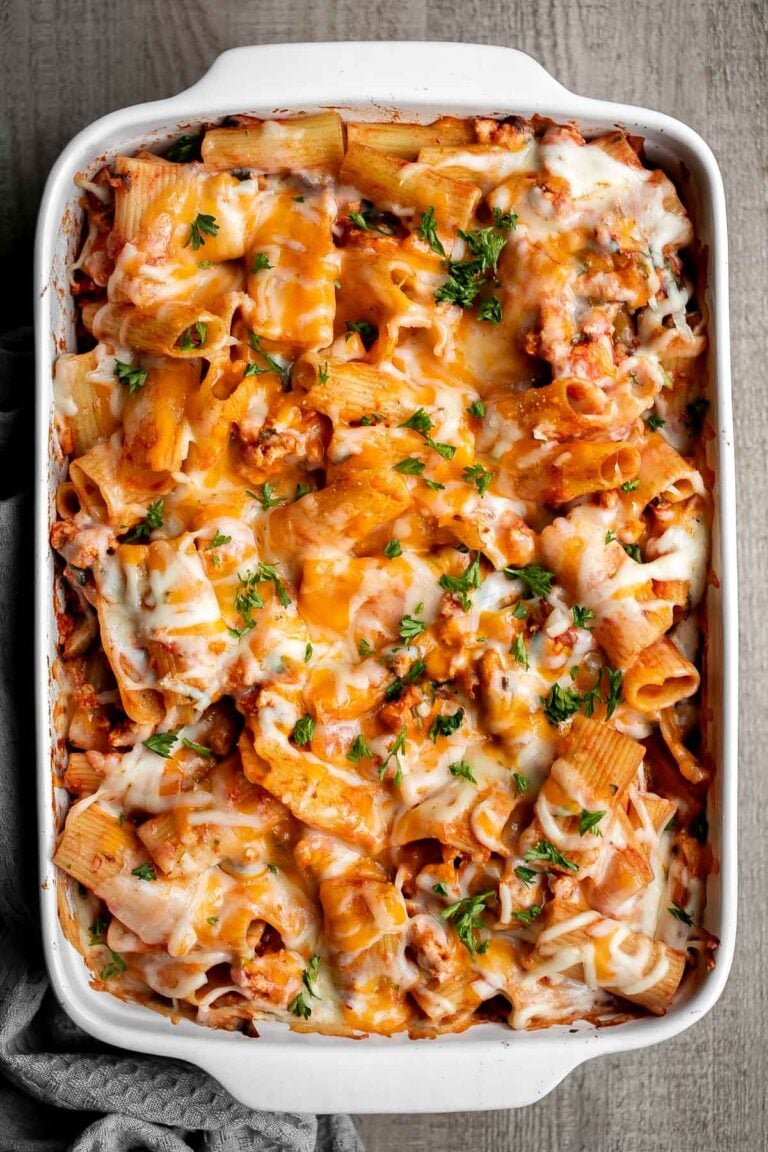 Butternut Squash Lasagna
Butternut squash lasagna is a delicious, warm and cozy vegetarian lasagna to make this fall when the your family is craving major comfort food this fall.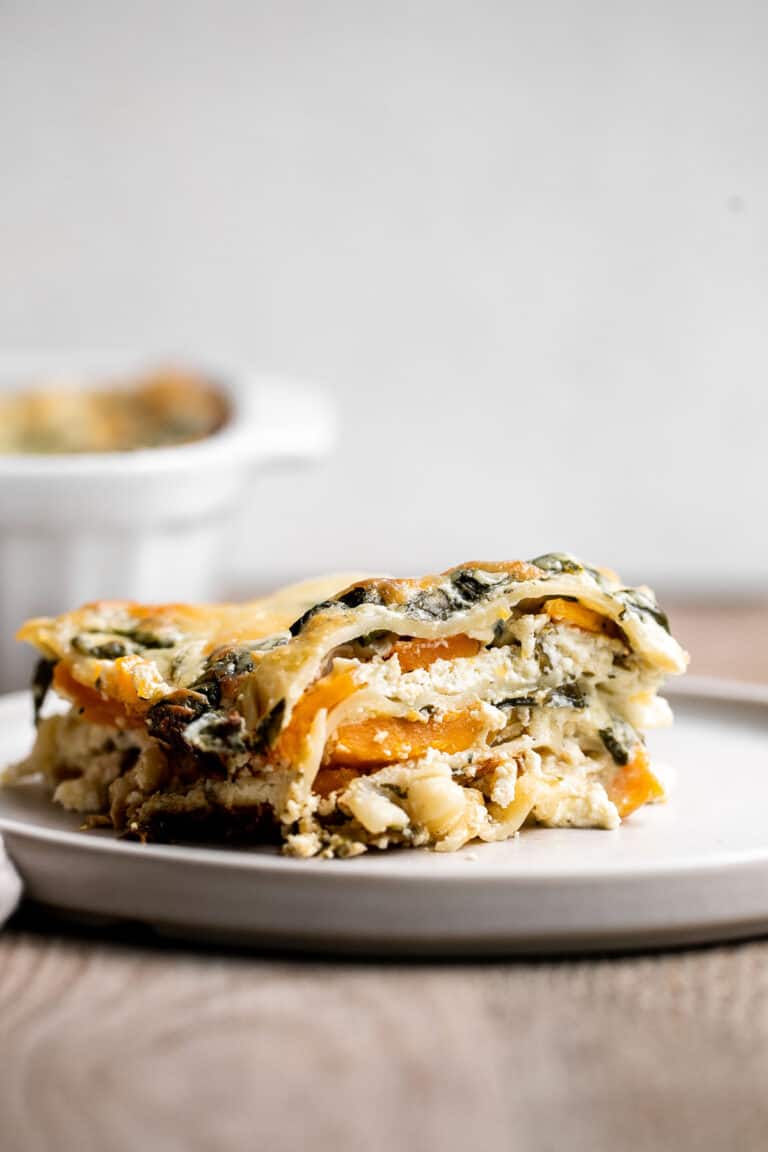 Storing and Reheating Instructions
I like to keep casseroles in the same dish I make them in. After cooling, wrap your casserole in plastic cling wrap and store it in the refrigerator for up to four days. You can also transfer and store in an airtight container. Most of these casseroles can also be frozen for up to 3 months. Check the individual recipe for full storing instructions.
The best way to reheat a casserole is in the oven at 350F for 15-30 minutes (depending on the size of your meal). Wrap it loosely in aluminum foil before baking. You can also reheat a couple servings of the leftover casserole in the microwave if you're in a hurry. Heat in a covered microwave-safe dish for 2-5 minutes on medium-low heat.
Did You Make Any of These Casserole Recipes?
Please leave a comment and rating below, and let me know what you thought of this round up of the best casserole recipes. Be sure to snap a picture and tag me on Instagram @aheadofthyme or share it on the Pinterest pin so that I can follow along.
HUNGRY FOR MORE? Don't forget to sign up for my email newsletter so that you don't miss any recipes. You can also follow along on Instagram and Pinterest for more recipe updates.
Print