Spooky Spread featuring JUICI Apples!
Time to say BOO! With these new JUICI

apples you'll find this sweet crunch and thinner-skin will make the perfect featured item on a Halloween Charcuterie Board! It's the perfect balance of sweet and tart, and this apple has that special mouth-watering bite that will add deliciousness plus good health to your spooky spread!
Instead of offering the kids chips, fruit snacks, or sugar-y options for an after-school snack, serve these sliced apples with cheese, nuts, and crackers for a kid and adult-friendly healthy bite.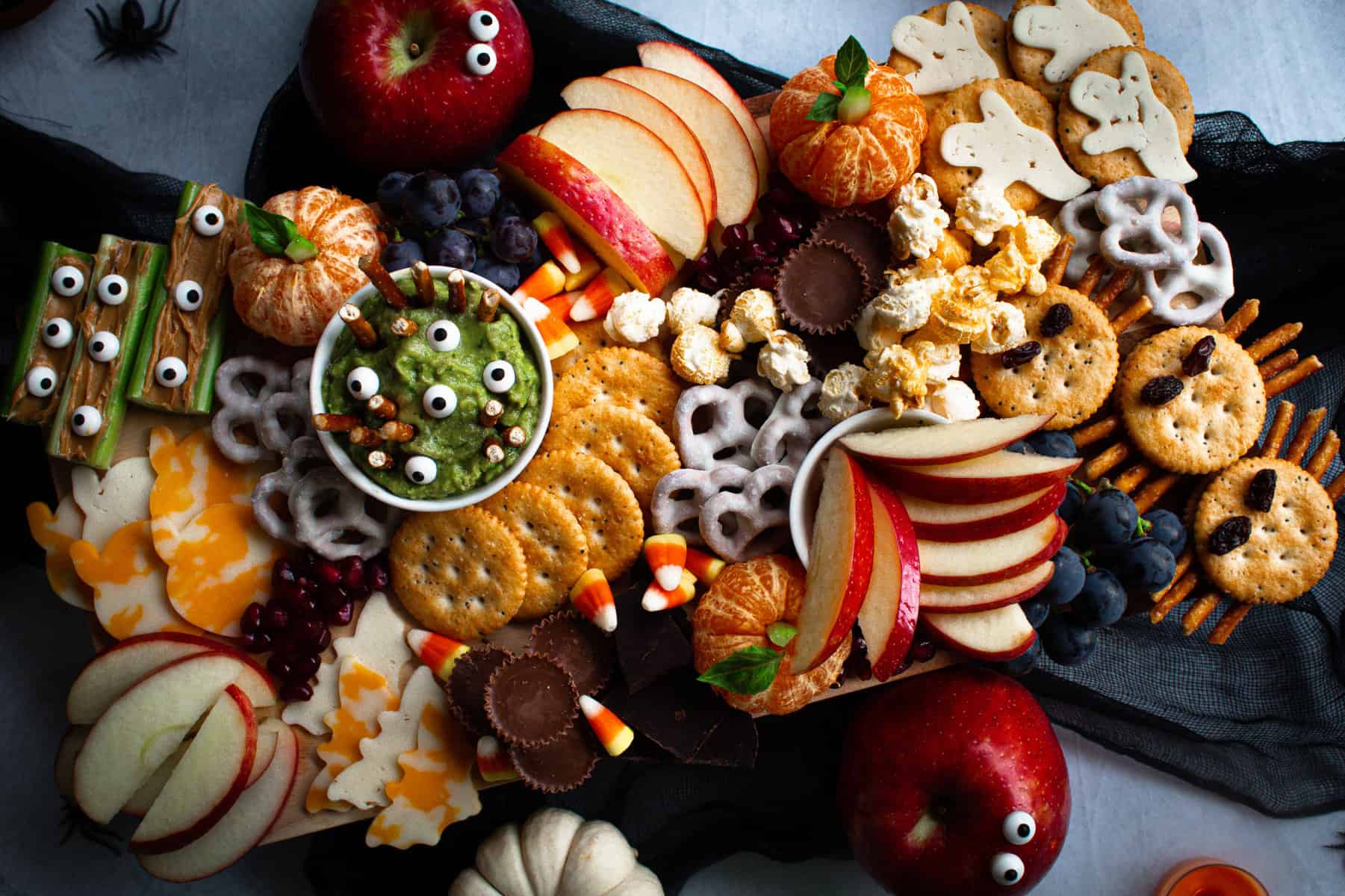 In this board, we use cookie cutters to create pumpkin, bat, and ghost-shaped sliced cheese. So cute! Place celery sticks into tangerines to create fruity pumpkins! Then, crackers, pretzels, and raisins transform into creepy-crawly spiders.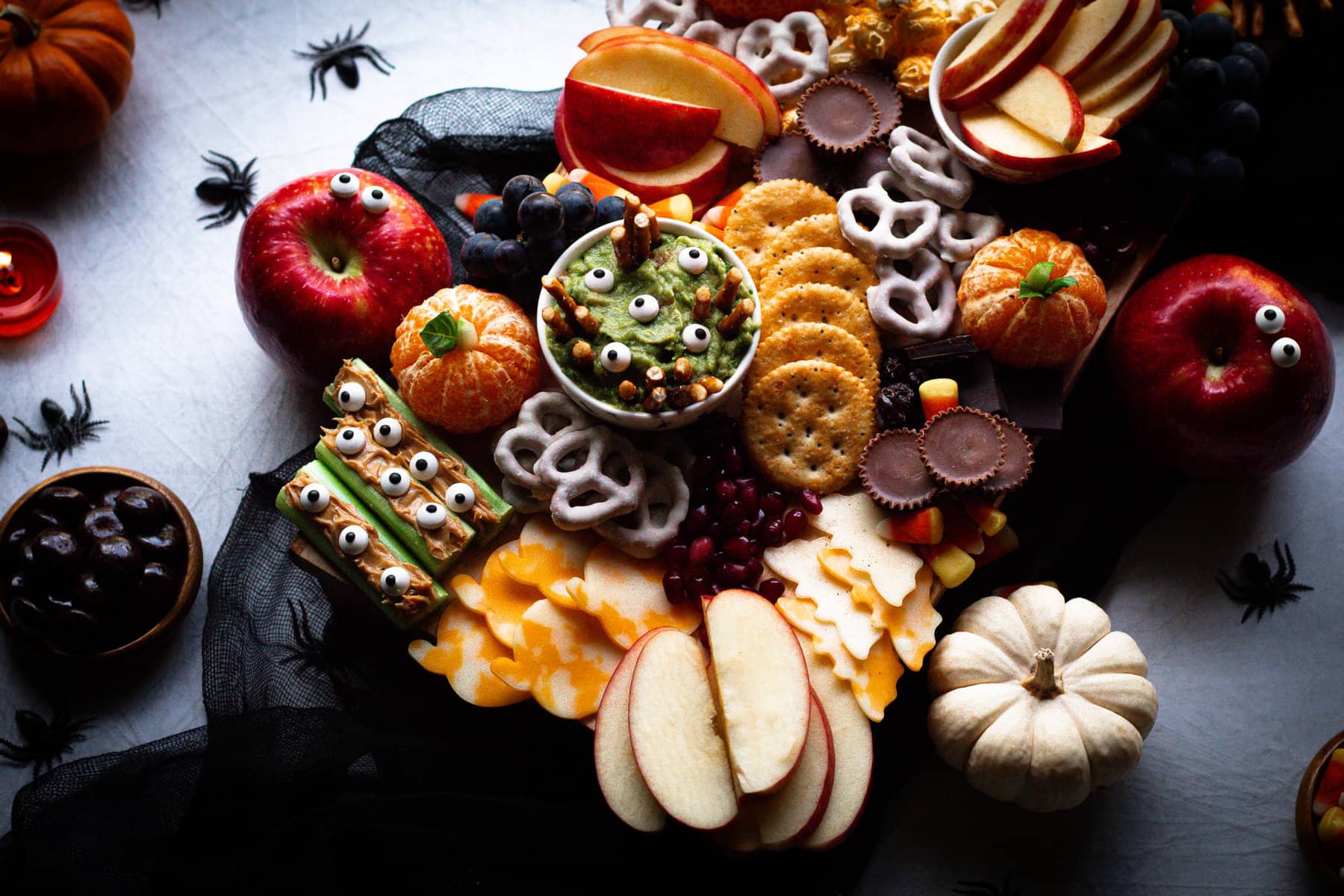 Here's what we included for the perfect balance of sweet and savory, healthy and indulgent!
SWEET:
JUICI Apples
Yogurt-covered pretzels
Peanut-butter cups
Tangerines
Grapes
Pomegranate Arils
Candy Corn
SAVORY:
Cheese
Crackers
Celery and peanut butter
Popcorn
Pretzels
Guacamole
The post Spooky Spread with JUICI™ Apples appeared first on .