Very much a part of the country's heritage, Sri Lankan cuisine is packed with unique flavours and aromas that will have your taste buds in raptures of delight! Here's a quick guide to local food and dishes.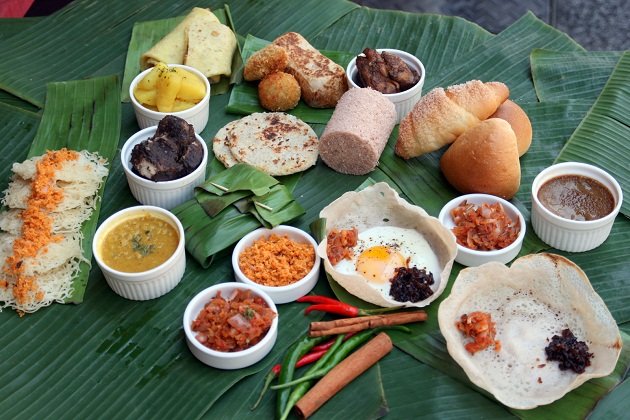 Multicultural Influences
A reflection of the island's multicultural nature, the food here too is influenced by different communities. The Sinhala, Tamil, Muslim and Burgher communities have all contributed with diverse dishes; added to this, is the fact that former colonial rulers, namely the Portuguese, Dutch and the British have influenced local cuisine as well.
Coconut is King!
The key ingredient for cooking is Coconut which is used in a wide range of forms which lend to the flavour of the dishes; coconut milk is used in curries, coconut oil for frying and grated coconut for sambols or sweets.
Spices Galore

Must Try Highlights
Here are some typical Sri Lankan dishes worth trying:
• Milk Rice (Kiribath)
• Hoppers (Appa)
• Coconut Flat Bread (Pol Roti)
• String Hoppers (Indi Appa)
• Chicken / Beef / Crab Curry
• Sour Fish Curry (Ambul Thiyal)
• Lentil Curry (Parippu)
• Young Jackfruit Curry (Polos)
• Leafy Green Salad (Gotukola Sambola)
• Coconut Sambol (Pol Sambol