AMJ (Alerian MLP Index tracking fund)


Start Using the Leverage of Options and the Power of MarketClub Today!
Four Days, Four Trades, +40% Average Returns
Learn to trade options with MarketClub!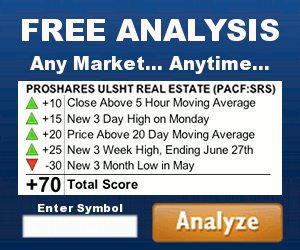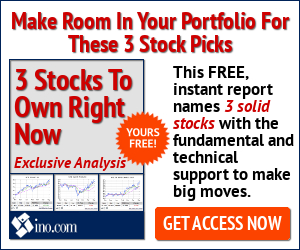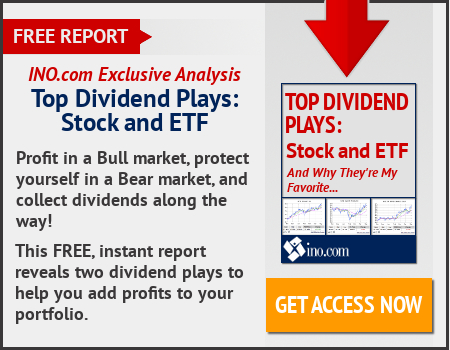 Treasury yields climbed as the focus shifted to the Federal Reserve meeting this week, which could provide clues about what could happen to interest rates in the coming months. The yield on the 10-year Treasury was up by almost 4 basis points to 4.357%. The 2-year Treasury yield was last trading more than 4 basis points higher at 5.075%. Yields & prices move in opposite directions & 1 point equals 0.01%. As well as the latest interest rate decision, investors will be looking for guidance on the outlook for monetary policy from the central bank. Markets are pricing in a 99% chance that the Fed will keep rates unchanged this week, according to CME's FedWatch tool, which gauges pricing in fed funds futures. However, rates going higher later in the year is still a possibility that Fed officials have not taken off the table in recent weeks. Many cited economic data, especially regarding inflation, as a key factor in their decision-making. Both the consumer price index & producer price index for Aug, indicated that inflationary pressures may be easing, especially when excluding volatile food & energy prices for core CPI & core PPI figures. Core consumer inflation came in at 0.3% on a monthly basis & 4.3% from a year ago, with the monthly rise being 0.1% ahead of expectations & annual increase being in line with estimates. Meanwhile, the core-PPI was in line with estimates at 0.2%. The figures were followed by the University of Michigan's consumer sentiment report which reflected a significant decline of inflation expectations.
Treasury yields rise as investor attention turns to upcoming Fed meeting
Manufacturing group warns UAW strike will be felt beyond Detroit
Clorox (CLX), a Dividend Aristocrat, warned of a material financial hit from ongoing production disruptions caused by a cyberattack last month. The company, which produces its namesake bleach products & Pine-Sol, among other household items, also said it doesn't have an estimate for when it will be able to resume full operations. The cybersecurity breach will impact fiscal Q1 results due to product outages & delays. Nonetheless, the company said it believes the threat is contained. It expects to start bringing systems back up to speed next week & will ramp up to full production "over time." CLX had disclosed the attack in Aug, saying that its systems had been breached. After learning of the attacks, the company took systems offline & involved law enforcement. A month later, the attack is still causing "widescale disruption" to the companies operations. While systems are being repaired, the company has had to go manual on many of its procedures. As a result, the company has scaled back its order processing, meaning fewer products are making their way onto store shelves. The stock fell 1.43.
If you would like to learn more about CLX, click on this link:
club.ino.com/trend/analysis/stock/CLX_aid=CD3289&a_bid=6aeoso5b6f7
Clorox says last month's cyberattack is still disrupting production

Today is shaping up as an unexciting day for the stock market. However interest rates & yields are higher along with rising prices for West Texas Intermediate oil. The auto strike negotiations are going nowhere. Traders will twiddle their thumbs.
Dow Jones Industrials