12 Fabulous Drugstore Foundations in 2016
If you are like most women, you were not blessed with perfect Skin. Even if you were lucky enough to escape the blemishes and oiliness that terrorize many girls during their teenage years, you may have noticed other issues with your skin like large pores, an uneven skin tone, or flaky dryness. Luckily, you don't need to break the bank to find a quality foundation that can disguise (and even improve!) your specific skin issue! In fact, many drugstore foundations can do just as good a job as expensive department store brands at both concealing and healing your skin. This list includes drugstore foundations that are amazing for dry skin. These are great products even if you don't have dry skin, but they are lifesavers for women who are tired of using the wrong foundations which emphasize their parched skin, or even make it worse! In general, you should steer clear of foundations that claim to mattify and try to stick to foundations that specifically focus on hydration and luminosity. Whether you prefer a lightweight liquid foundation or something creamier with full coverage, we've included our favorite products in a variety of formulas. Dry skin can feel tight and uncomfortable, so we hope you find a product on this list that helps you out!
Neutrogena Healthy Skin Liquid Makeup
This is a great foundation matcher for girls who prefer to wear a light coverage foundation. Although this product is not geared specifically toward girls with dry skin, the formula is nourishing and contains ingredients that work to balance your skin's texture and tone which makes it the perfect product for girls who are dealing with dry skin. The coverage is gorgeously natural and leaves a luminous finish which makes skin look incredibly healthy and fresh. Foundations that create luminosity are great for girls who have dry skin because dry skin can often look dull and lifeless. This foundation also has SPF 20 built in which means you can count on this product to not only make your skin look great, but also to protect your skin against sun damage. Furthermore, Neutrogena Healthy Skin Liquid Makeup also contains an exclusive antioxidant blend which helps to nourish and protect your skin against environmental elements which can damage your skin over time. Luckily for you, this product comes in a number of shades. If you can't find your perfect shade right away, you can also mix two colors to customize a color that blends in perfectly with your natural skin tone!
L'Oreal True Match Lumi Healthy Luminous Makeup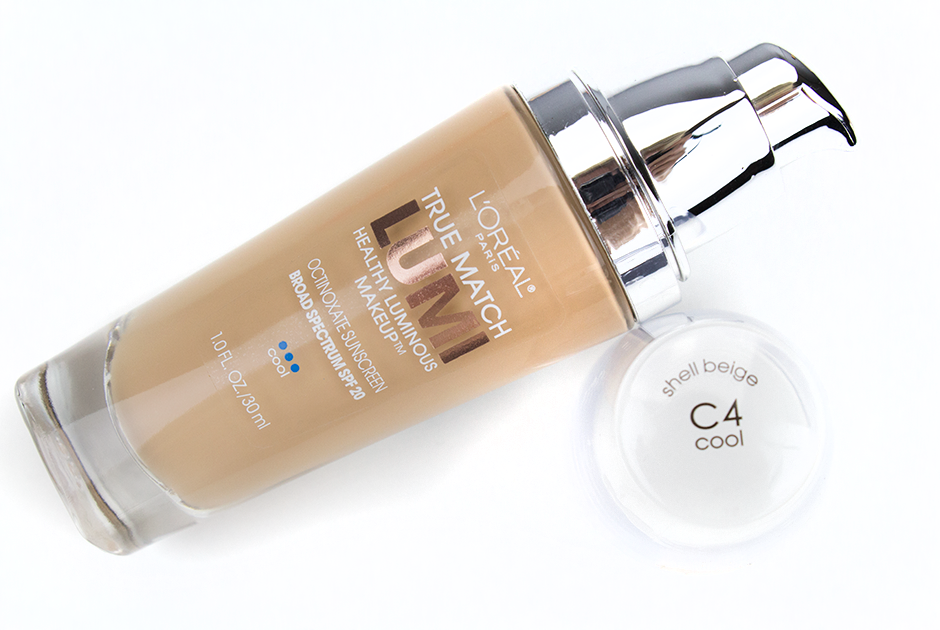 This foundation is amazing for girls with dry skin because it focuses on providing all day hydration. In fact, the product contains 40% pure water! In addition to the high water content of this foundation, L'Oreal True Match Lumi Healthy Luminous Makeup also contains vitamin C and vitamin E which helps to improve clarity and tone for your facial skin. The Liquid Light Technology in this foundation ensures that you have a gorgeous, luminous glow all day long. This foundation is one of the best drugstore foundations for dry skin because it works to improve the overall health of your skin, and it is virtually undetectable since it looks so incredibly natural on your skin! You should definitely give this product a try if you are looking for an inexpensive foundation that improves your dry skin and leaves a luminous finish!
Revlon ColorStay Makeup for Normal/Dry Skin SPF 15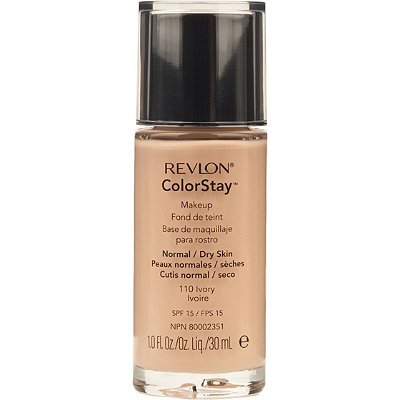 This foundation contains ingredients to help nourish your dry skin and it also contains sunscreen to make sure that your skin is protected against harmful sun damage. One of the best parts about this product is the fact that it uses SoftFlex technology to create an incredible coverage that lasts all day long. Revlon ColorStay This foundation will not rub off with normal wear which means you don't need to worry about it getting on your clothes when you change outfits and you don't need to worry that it will create unsightly streaks if it gets humid out. This foundation looks fresh all day and feels amazingly natural since it works to improve your skin's health, rather than just sitting on top like a mask.
Maybelline Dream Satin Liquid Full Coverage Drugstore Foundation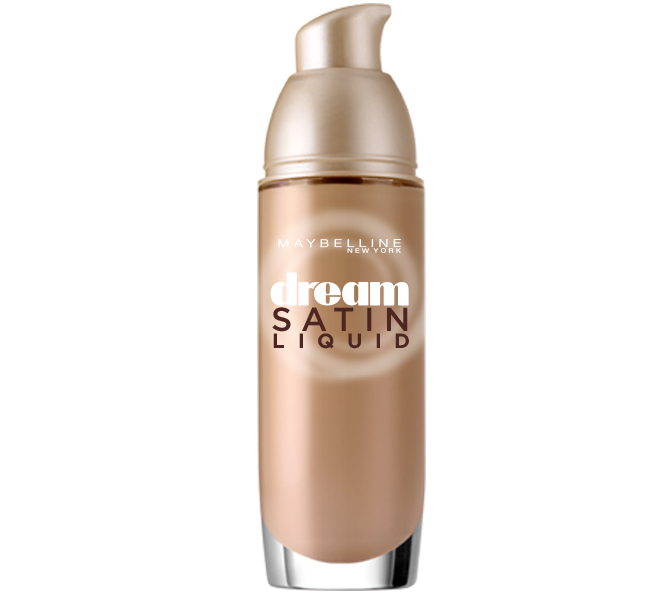 This is a full coverage drugstore foundation, which makes it great for girls who have dry skin but also prefer a bit of extra coverage for their skin. The best part about this foundation is its incredible finish which makes it looks like you have been air-brushed. Maybelline Dream Satin Liquid Foundation makes pores look like they are invisible which creates the appearance of a flawless and smooth face. Not only is the product itself fabulous, but the dispensing mechanism is one of the best on the market. The product comes out in a pump, rather than a bottle that you need to pour from, which is incredibly easy to use and prevents waste and mess.
Maybelline Fit Me! Dewy & Smooth Foundation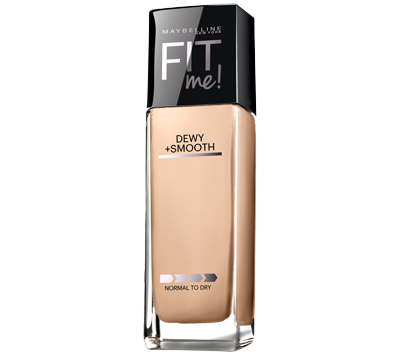 Maybelline Fit Me! Dewy & Smooth Foundation is one of the best drugstore foundations for girls with dry skin because it is formulated specifically to combat the patchy and flaky texture that accompanies dry skin. Many foundations emphasize dry textures by creating a heavy layer that sits on top of flakes, but Fit me! Dewy and Smooth actually hydrates your skin with a formula that contains a hydra-smoothing concentrate. This foundation hydrates your skin so that you can enjoy seamless coverage and a dewy finish. Not only does this foundation provide incredible coverage and create a gorgeous finish, but you will also enjoy the protective benefits of SPF 18!
Rimmel Wake Me Up Full Coverage Drugstore Foundation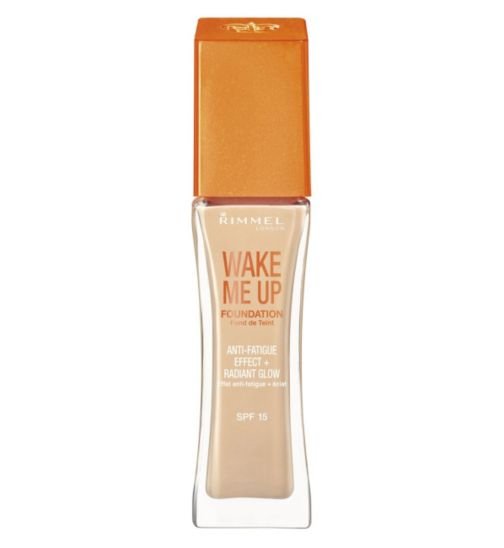 As you know if you've struggled with dry skin, dry skin looks tired! No matter how many hours you sleep, if you have dry skin you will always look like you have not been sleeping enough. Wouldn't it be great if there was an inexpensive foundation that was formulated specifically to give you the appearance of healthy, luminous, and well-rested skin? Luckily for you, Rimmel has created a fantastic foundation that makes it look like you are fresh-faced and luminous all day long. The formula includes peptides that help your skin increase its elasticity and the foundation also includes SPF 15 which will help you keep your skin looking young and healthy. This foundation provides moderate coverage, which means that if you have minor spots or discoloration this foundation will probably provide enough coverage. However, if your spots are more severe you may need to use a separate concealing product or use a foundation that has full coverage. Ultimately, if you are looking for a moderate coverage foundation, this is a great, affordable foundation for girls with dry skin and you will not regret giving this product a try!
Almay Line Smoothing Liquid Makeup for Dry Skin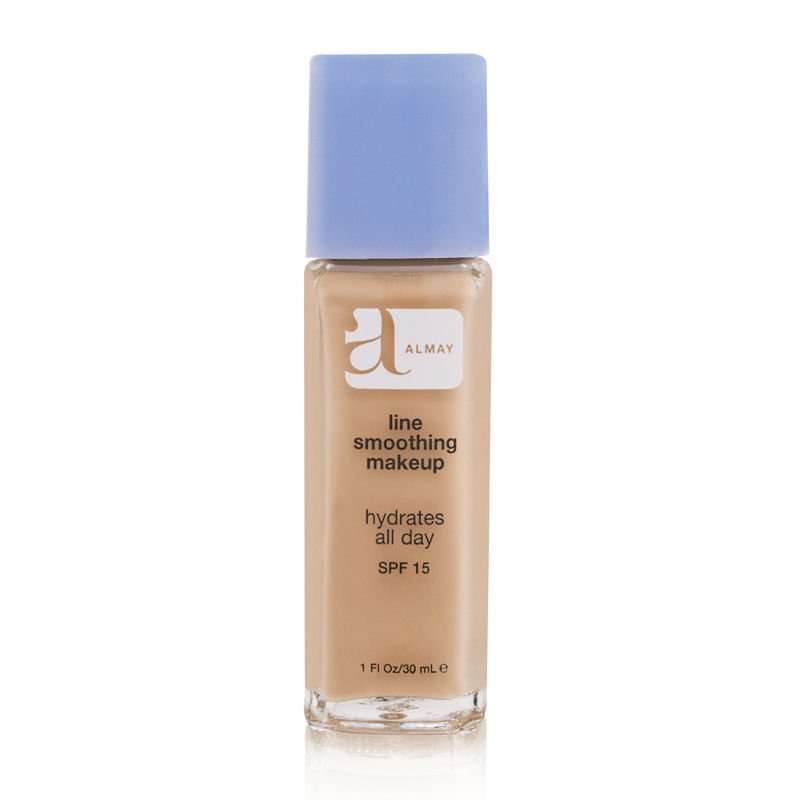 This amazing foundation is infused with hydrating ingredients that will restore a healthy glow to your face. In fact, this foundation even has refreshing cucumber and other natural ingredients that help to counteract moisture loss. Moisture loss contributes to the development of fine lines, wrinkles, and other aging characteristics so it is important to choose a foundation that specifically works to hydrate your skin. In addition to hydrating ingredients, Almay Line Smoothing Liquid Makeup also contains SPF 15 so you can have fun in the sun without worrying that you are unprotected from harmful rays. One thing to keep in mind is that this foundation is not full coverage. While the coverage of this foundation is gorgeously sheer, if you have spots or scars you may prefer to try a different foundation that has heavier coverage.
CoverGirl Smoothers All-Day Hydrating Makeup Foundation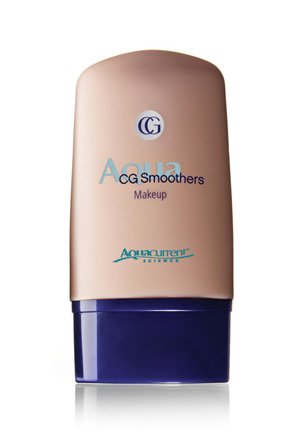 This foundation by CoverGirl is absolutely amazing for girls with dry skin. The formula is packed with hydrating ingredients that create the foundation's unique AquaCurrent Science which helps to ensure that you enjoy smooth flawless coverage. One of the great things about this foundation is that you not only enjoy an infusion of moisture immediately when you apply this makeup, but you actually get to enjoy all day hydration. The foundation never stops hydrating your skin while you wear it which is incredible because coverage can last up to 11 hours. In addition to the hydrating power of CG Smoothers All-Day Hydrating Makeup, the product also gives you a gorgeous glow with extremely natural coverage.
CoverGirl and Olay Tone Rehab Foundation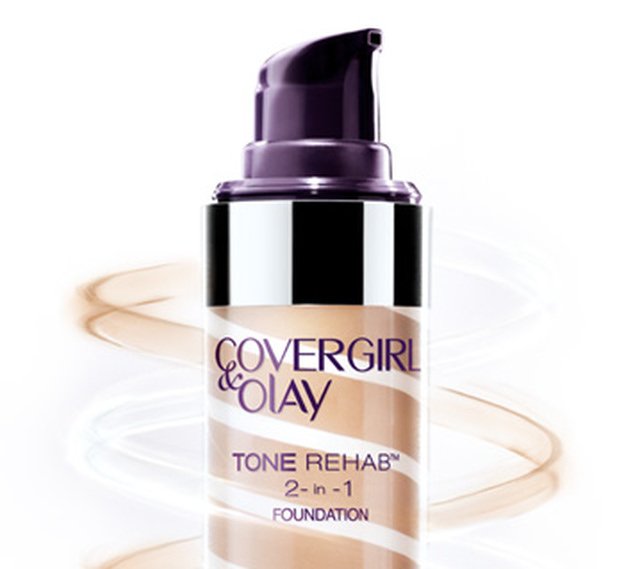 This revolutionary foundation combines CoverGirl's cosmetic expertise with Olay's skin care expertise.This product provides beautiful coverage and actually improves your skin dramatically while you wear it. Whether you have pimples, sun spots, or even some fine lines that you want to treat in addition to your dry skin, this foundation will give you noticeably improved skin every time you wash it off. The formula is weightless and smooth so it will feel amazing on your skin. If you are looking for a foundation that provides weightless and gorgeous coverage for your dry skin while also improving your skin's health and appearance, this is definitely a must buy!
Circa Beauty Color Balance Liquid Foundation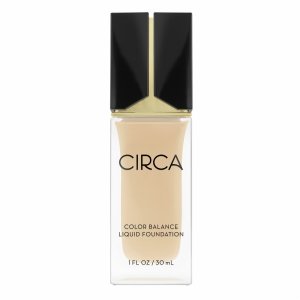 Actress Eva Mendes is well-known for her gorgeous skin. If you have ever wanted to use a product that Eva recommends, you are in luck! Eva Mendes is the creative director for the cosmetic brand Circa so it is no surprise that their foundations are amazing. This liquid foundation has a creamier consistency than many liquid foundations on the market which makes it easier to apply since you do not need to worry about having product running everywhere and creating a mess. The formula contains hydrating properties and you will notice that your skin not only looks fantastic after applications, but also that your skin feels instantly more moisturized!
Black Opal True Color Creme Stick Foundation SPF 8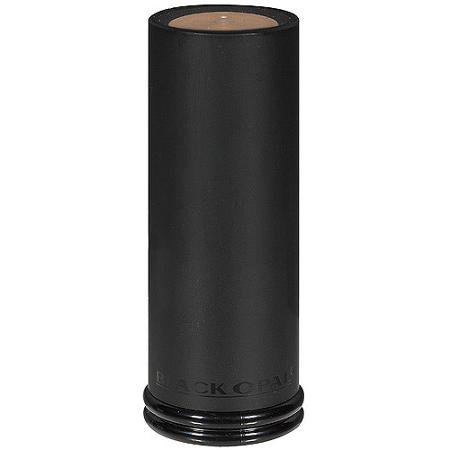 This hydrating foundation comes in a stick formula rather than a liquid. The stick formula allows you to apply the product with incredible control which makes it the perfect foundation to throw in your purse for touchups throughout the day. Of course, you may not even need to touchup ever since the staying power is so incredible. Black Opal Foundation foundation does not rub off or transfer onto your clothes so you can rest assured that your makeup will hold throughout the day. The available colors match a wide variety of skin tones flawlessly so you should definitely try this one out!
Max Factor Long Lasting Performance Foundation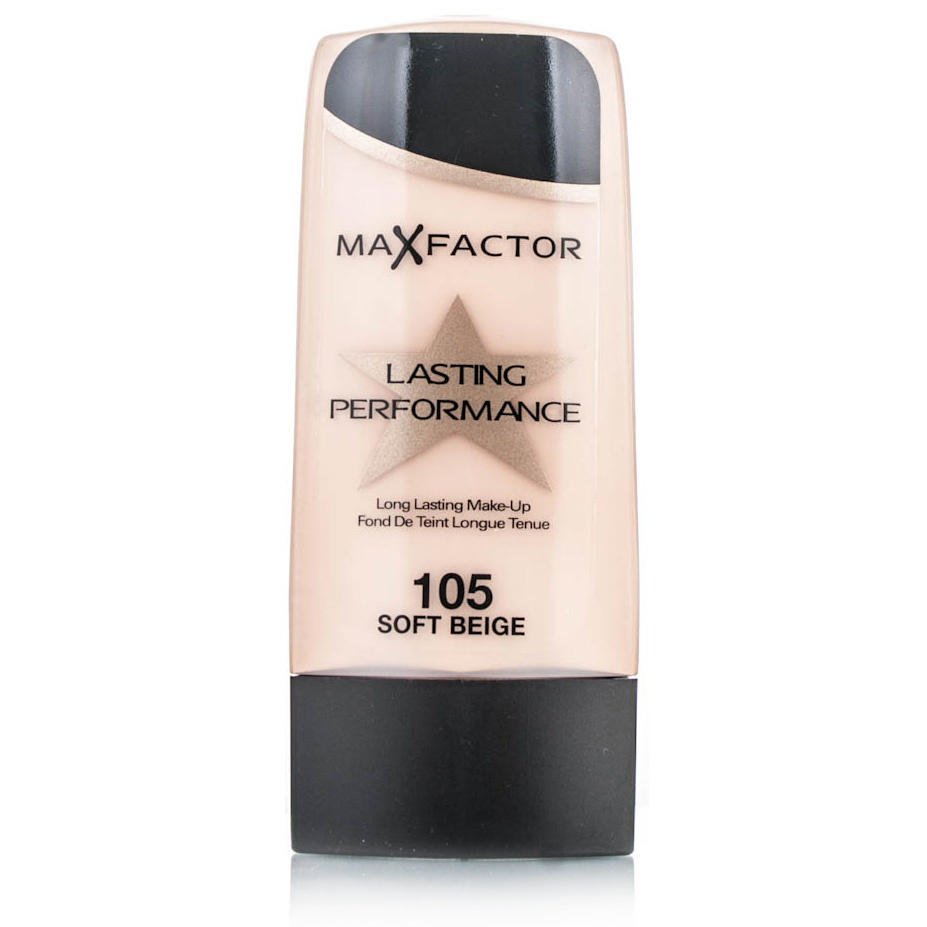 Max Factor Long Lasting Performance Foundation makes your skin look like it is glowing from within. This foundation uses light-reflecting particles to create a gorgeous and luminous effect which makes your skin look incredibly healthy. Furthermore, this foundation not only looks great on your skin, but it also contains a special hydrating ingredient that improves the health and balance of your complexion. Max Factor foundation also comes in bottle with a handy pump dispenser so you don't need to worry about spilling your foundation all over your bathroom counter or worry about pouring out too much product! Overall, this is a fantastic drugstore foundation for dry skin because it makes your skin look great, gives full coverage, and also improves the quality of your skin while you wear it.
As you can see from this list, you have a lot of options when it comes to finding an awesome drugstore foundation for dry skin. Finding foundation for dry skin can be difficult because many foundation formulas contain ingredients that focus on preventing oil and do not focus on adding any sort of luminosity or hydration. When you have dry skin, it is extra important to find a foundation that is formulated to meet your skin needs because the wrong formula can actually draw attention to dry spots and make your skin look worse than it does without foundation! The products on this list not only counteract the appearance of dull dry skin, but they also work to improve the overall health and balance of your skin. And you can find all of these for affordable prices on Amazon or at your local drugstore! See? You don't need to break the bank to be gorgeous!
[td_smart_list_end]