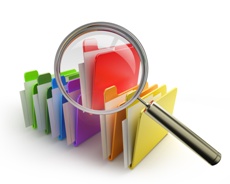 It's always a hassle when you lose or misplace documents. There's not only the effort that you need to take to replace them, but you also need to be fast in acting as you might be at risk for Identity Theft, which is even more inconvenient than just some lost documents.
If you want to speed up the process, follow the tips below so that you can avoid waiting for months to get your documents replaced.
Take immediate action once you realize what happens – Once you see that you've lost important documents, don't put off the process of reporting their loss or having them replaced. If need be, take a day-off from work or get someone to babysit your children so that you can start the process right away. One of the risks of having documents stolen or misplaced is the possibility of identity theft. You don't want to be a victim of that as it can create havoc on your financial status.
Know which records office you should go to – Do your research on which office you need to call or go to start the process of replacing your documents. There are instances of people losing documents at the same time, such as when they are moving into a new house and their folder containing their birth certificates, marriage certificates or passports have been lost. All the replacements for this would come from different offices, so get yourself acquainted with where you need to go so that you can replace them quickly.
Prepare all necessary documents you might need – When you know the process, you also need to prepare the necessary documents to start the process. For example, if you lost your social security card, when you apply for a new one, you will need proper identification to prove that you are who you say you are. Have your license ready, and another state-given identification card. Some might even be asked to prove their citizenship, so you need to be prepared with that. Also, you need to know that you cannot present photocopies or notarized copies. You would need to have the original papers because photocopies will not be accepted.
Initiate a security alert to protect yourself from identity theft – If you lose your social security card, you need to make sure that aside from replacing your card or social security number, you are also taking steps in order not to be a victim of identity theft. You can do a security alert where your credit and financial activity will be closely monitored for 90 days. That way you can check for any suspicious activity done using your identity.
Get assistance if you are unsure of the process – If you are confused or not familiar with the process, don't hesitate to get help. Companies like https://www.assistedonlinefilings.com can readily help you with your need, including giving assistance in the application for a replacement for lost social security card.