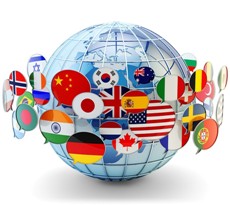 When it comes to importing and exporting computer software and IT equipment, those working in a company's logistics department know they're in for a challenge that will require much of their energy, attention, and time. It can also get quite expensive for those exporting items as controlled goods undergo quite the process before they can be awarded clearance; this is because they can be used for both civilian and military purposes. There is fortunately expert help available for those preparing to ship Technologies overseas and importers of record who will take the extra step to ensure every shipment they're responsible for is awarded entry.
TecEx is one importer known for its best lead times, guaranteeing Customs preapproval with 1-3 days of accepting their clients' invoices and full clearance just 3-7 days thereafter, no matter how challenging the process. Because they have a point of presence in over 120 countries, as well as vast experience and knowledge regarding the customs rules and regulations stipulated by these nations, they're prepared to swiftly deal with any trial that comes their way.
They furthermore offer a hands-on service, Helping clients by preparing all the necessary documentation on their behalf such as a commercial invoice, freight delivery waybill, and other customs support documentation like permits licenses and certifications. They also make certain all are filled out correctly before sending out the shipment. Another way they take initiative is by sending out an on-the-ground team that liaises with a client's preferred freight service or forwarder, seeing the expensive assets arrive where they're supposed to once cleared through the receiving country's data centres. Clients can even request to use the importer's own couriers if they so choose for full assurance.
When you need to make sure your importer IT equipment gets through customs you need to find a company that saves its clients money in two major ways; the first is by only charging the landed-cost quote so clients aren't hit with surprise costs, irrespective of whether countries change their regulations mid-process. The second is by helping their clients recover import taxes, including value-added tax which is often heavily imposed on technologies. Where previously clients had to write these taxes off, now they can enjoy a tax return within 6 months and put it back into their business.
Finally, clients can track their goods in real time throughout the whole process thanks to a convenient online portal where they may liaise with their client services representative and make special requests. For resellers and exporting entities that find global distribution overwhelming, it helps to allow an expert in imports do the legwork; this way there are no costly delays to contend with should something go awry. It also takes the pressure off the client attempting to make new international relationships on the other end of their transaction; they're able to give business partners an accurate time of arrival for each shipment, helping build credibility. It lastly gives those reselling technologies an opportunity to branch out of an oversaturated local market with minimal risks and much to gain.