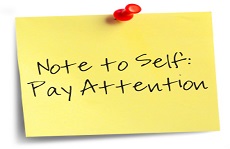 When dealing with customers through Digital communications, it can be easy to forget the fact that they are humans too. As consumers, they have plenty of emotional needs when purchasing new items, and shopping in the virtual arena shouldn't stand in their way. Your responsibility as a business owner is to ensure that they receive the necessary attention.
In truth, perfecting this aspect of the business model is one of the most crucial tasks you'll ever face. Here's how you can pass the test with flying colors.
Tailor the brand to your audience. The company cannot target a universal demographic. So, building marketing strategies that will bring conversions rather than interest alone is key. Visit rubydigital.co.za for more advice on this challenge. After all, if clients cannot relate to the company image, they will inevitably take their custom elsewhere. Conversely, if they like the personality of the brand, they'll be far more likely to purchase. Establishing that connection is key.
Remove all sources of potential customer doubt. The online audience must trust your business before committing to a purchase. Losing possible sales due to getting this wrong would be a tragedy. As well as ensuring all digital security is up to scratch, you should use client testimonials to prove your worth. Let's face it; the kind words of impartial people will carry greater words than your own.
Invest in a strong customer care game. A lack of human interaction does throw a few spanners into the work. Learn about virtual receptionists at thethaconnect.co.za. When those telephone methods are combined with web chat and social media interactions, you'll be just fine. Finally, as an online retailer or service, you must offer a fair returns policy. The nature of the beast dictates that customers are more likely to make erroneous purchases in this arena. Being prepared for those situations is key.
Reward their loyalty. Due to the competitive nature of the digital commerce arena, going the extra mile to retain customers is crucial. You can do this with promotional freebies. A worthwhile reward scheme where clients secure discounts after purchases can work wonders too. Combine this with simple gestures like e-greetings cards to show that you care, and they'll have no reason to consider your competitors. Build that loyal following, and the future of the company will be brighter than ever.
Respond to their opinions. If you're interacting with customers, it would be very foolish to make the most of this opportunity. Visit surverymonkey.com to create pools for clients. Offer a prize to a lucky entrant to build more excitement around the brand in the process. You'll be gaining greater familiarity while the result can direct you to success. You might not use every piece of advice gained from the clients, but incorporating some will show your commitment to them.
The customers are the most important people in the whole business model. Keep the smiles on their faces, and there's no reason you shouldn't see some truly magical outcomes also.