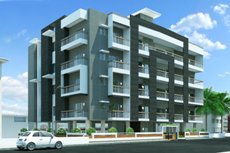 Wondering how long it's going to take for you to be successful in property? Well, if you work at it, not too long at all. Property is a great business to be in and as long as you maintain a few philosophies, you should have no problem making yourself a healthy living. Follow these tips and you will soon be on the right track to building yourself a prosperous property empire.
Have lot of patience
You can't rush the property market, so if you get yourself into a situation where you feel you need to sell then you're doing it wrong. You need the financial stability to be able play the waiting game on any house and get the highest return you can.
Equally, if your plan is to go down the buy-to-let route, fixing up bathrooms and kitchens may take time but it will mean you can charge more in rent and get a higher return on the property. Adding value to any property is worth it in the long run. You will make the maximum figure you can rather than something that says, 'it needs a bit doing to it.'
Choose your area wisely
One of the most important aspects of finding success in property is choosing somewhere people will want to buy or rent. You will also have to base yourself within easy reach of your prospects so that you can get stuck in. A bargain will also be much easier to spot in a location you know, whereas you might fall in a trap somewhere new.
If you live close by for buy-to-let properties, then you can drop in on your residents and keep an eye on your property too.
Don't just rely on the Internet
Most people just opt for Rightmove and Zoopla these days when it comes to looking for property. Try not to fall into this trap and expand your searching horizons by regularly attending property auctions and independent boards. The Global Real Estate Experts also recommend you get pro active when it comes to looking for potential properties. This can be anything from posting flyers into doors to connecting with the house owners directly – you never know whether a conversation is going to end in a yes or no until you try.
Build up useful contacts
You might be self-employed but that doesn't mean you should work alone; you're going to need a whole host of people you can turn to when the time comes. This can include labourers, accountants, lawyers, and advisors who you know are reliable and trustworthy. It's also important to connect with likewise people to share ideas and check you're on the right path. Jason Harris and Daniel Goldberg are both directors at property firm First Urban; you can connect with them to enhance your own set of knowledge.