Kodak Black has had a wild year. But he continues to put his stamp on 2017, music-wise, with the release of his latest mixtape, Project Baby 2: All Grown Up. The new tape is actually a deluxe version of the original PB2 project, with a few editions, including the Lil Wayne-assisted song, "Codeine Dreamin."
The South Florida MC didn't leave a lot of room for a rollout on this offering. He announced the mixtape on Instagram on Tuesday (Nov. 21) by posting the cover art, which shows the rapper stooping in prayer in front of a black background. A day later, he released the track, "201519971800," a remix of the Drake and Beyonce song, "Can I," which does not appear on the project.
This is Kodak's second mixtape in two months, following the collab project with Plies, F.E.M.A. His 2017 output has also included the first Project Baby 2 mixtape and his debut album, Painting Pictures, which features the hit single, "Tunnel Vision."
The "Roll in Peace" rapper is currently in the middle of his Project Baby Tour. The 16-city jaunt kicked off on Oct. 21 and still has remaining stops in cities like Houston, Dallas and San Diego, Calif., before closing out on Seattle, Wash., on Dec 20.
Listen to Kodak Black's Project Baby 2: All Grown Up mixtape below.
Kodak Black's Project Baby 2: All Grown Up Mixtape Tracklist
1. "Versatile"
2. "Change My Ways"
3. "Roll in Peace" Feat. XXXTENTACION
4. "6th Sense"
5. "Don't Wanna Breathe"
6. "Need a Break"
7. "First Love"
8. "Unexplainable"
9. "My Klik" Feat. John Wicks and JackBoy
10. "Transportin'"
11. "You Do That S**t"
12. "Built My Legacy" Feat. Offset
13. "Misunderstood"
14. "Pride"
15. "Up Late"
16. "No CoDefendant"
17. "The Recipe"
18. "Still in the Streets"
19. "Me For Me"
20. "Codeine Dreaming" Feat. Lil Wayne
21. "No Meds"
22. "Versatile 2″
23. "Cognitive"
24. "Projects" Feat. Birdman
25. "Rugrats"
26. "Now Time"
27. "About You Without You"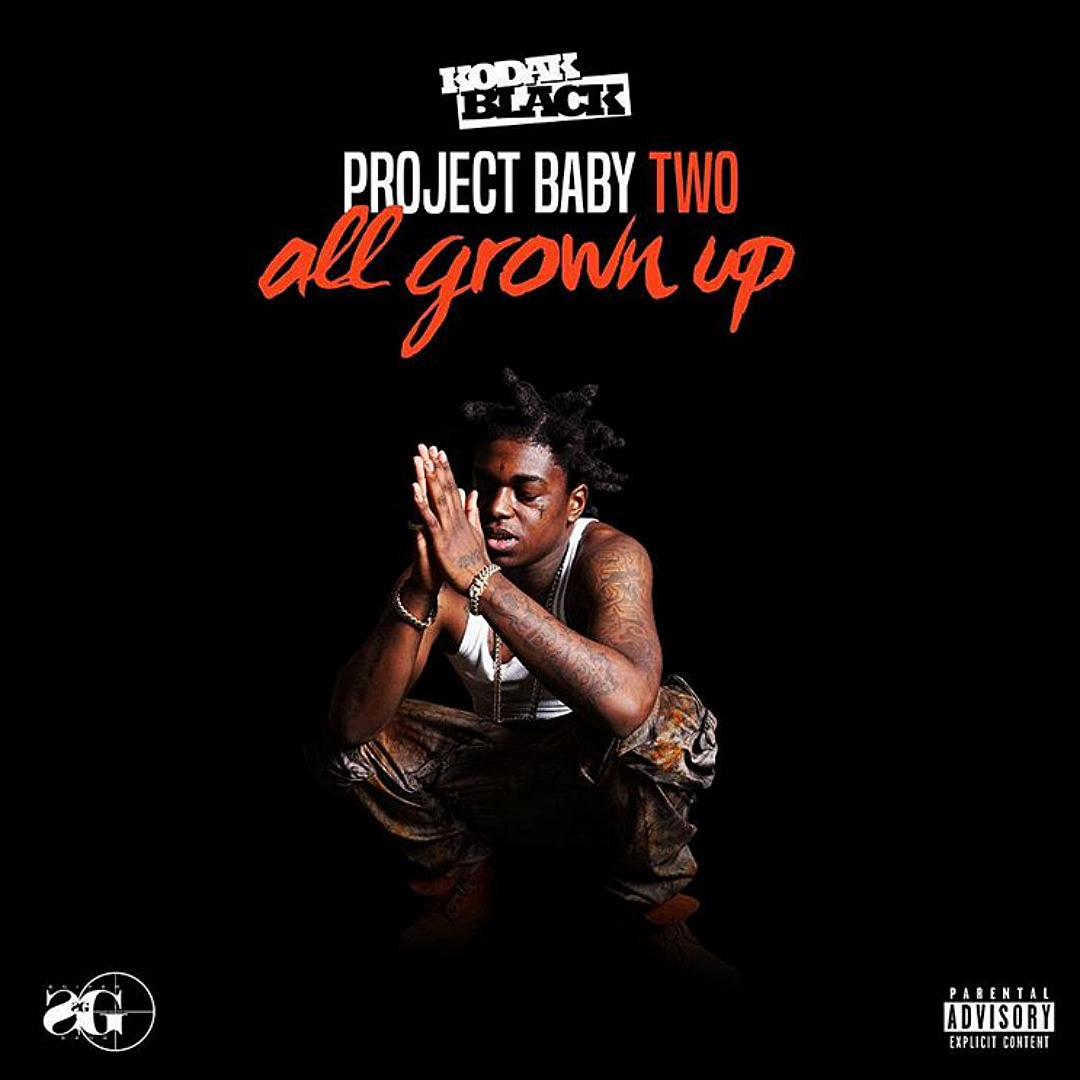 Atlantic
See Behind-the-Scenes With Kodak Black at 2016 XXL Freshman Class Cover Shoot
More: Kodak Black Releases 'Project Baby 2: All Grown Up' Mixtape | http://107jamz.com/kodak-black-releases-project-baby-2-all-grown-up-mixtape/?trackback=tsmclip