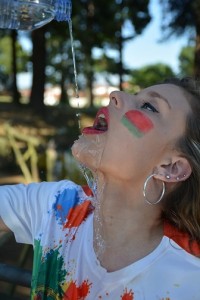 With lead lines contaminating water supplies in various countries, reports of both recreational and pharmaceutical drugs being found in the Drinking water and more information coming out about how dangerous and carcinogenic fluoride is, it is time to become innovative.
Across the globe, one in nine people lack access to clean drinking water, and the search is on for innovative solutions to the global water crisis that can truly stand the test of time. Fortunately this I the time of innovative technology and individuals who are doing their best to come up with solutions that make a difference in the lives of others, so there are quite a few great if somewhat strange ideas taking hold.
Water Out of Thin Air: Various companies are working on perfecting technology that produces water by extracting humidity from the air. These atmospheric water generation systems can produce between 1,200 and 2 280 litres of clean drinking water daily. All the systems really need is an electrical power source and a minimum of 40% humidity.
Desalination: Desalination is becoming the buzz-word for many countries that have a coastline. Desalination is the act of extracting the salt out of seawater and producing fresh water that is perfect for any use, including as drinking water. The first desalination plants were very expensive to run, but as technology forges ahead with new ideas it is becoming far less so and is being used in more and more countries.
Shock Electrodialysis: Shock electrodialysis; sounds like something that takes place in a hospital or perhaps a beauty salon, doesn't it? Well maybe so, but it is also the latest method of producing freshwater from salt water, and is often referred to as the alternative to traditional desalination technology. An electric shock is introduced to a stream of flowing water, and a "frit" (porous material made of small glass particles) which has electrodes attached to the sides is used to introduce an electric charge to the water, which results in the water flow breaks into two channels (one salt and on fresh) once the electrical current reaches a certain point.
With great ideas like these being introduced, we may be able to stretch the water on the planet to accommodate our burgeoning population, but that does not mean that we can just waste water as we wish; we still need to save as much water as we can and repurpose and recycle where we can.
Get watercooler and plumbed water cooler from Living-Water.
The post Innovative Drinking Water Ideas appeared first on Living-Water.