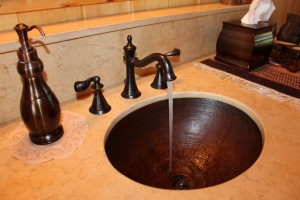 Botswana President and chairman of the Southern Africa Development Community (SADC), Lieutenant-General Seretse Khama has urged member states to show the political will to solve the power and water crises that are affecting the region.
Seretse Khama was speaking at the recent two-day SADC Ministerial Workshop held in Gaborone, and said that only 60% of the Regional population had access to clean drinking water, and only 40% had access to secure, hygienic sanitation facilities. He said that this lack of facilities and access was due to the lack of implementation of regional development goals on improving access to electricity.
Access to electricity in the rural areas of most member states is still a sad 10% and below; overall access for the region stands at 40% which is really low when compared to the Economic Community of West African States (ECOWAS) bloc; overall public access in the bloc is estimated at around 44%.
Khama said that the efforts made by governments in the region to roll out water and sanitation infrastructure services is sorely lacking, and unless the current 14% of regional stored water resource capacity is increased to at least 25% there is now way that regional development could be supported by 2027 as per the Regional Infrastructure Master Plan.
Greater political will is needed if the priorities of Sustainable Development Goals 6, 7 and 9 on increasing access to safe water and sanitation, access to affordable clean energy and infrastructural development for industrialisation are to be met.
The chairman also stated that stock needs to be taken of all progress and any challenges encountered in the implementation of the priorities set out in the Energy and Water Sector Projects of the 2012 SADC Regional Infrastructure Development Master Plan (RIDMP), as there are still 34 regional energy and water development projects that have been approved but not yet implemented.
The cost of water, electricity and other forms of energy should be reduced in order to encourage investments and the growth of national economies.
Buy water cooler or rent water cooler from Living-Water.
The post Sadc Leaders Urgently Need to Tackle the Water and Energy Crisis appeared first on Living-Water.