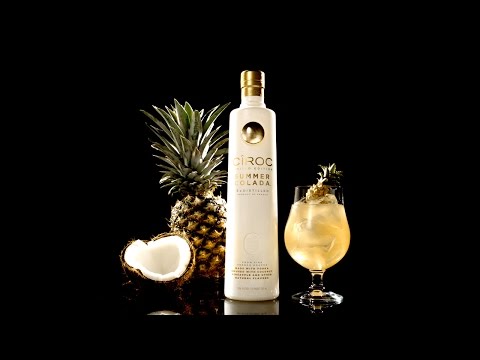 Does Ciroc vodka own the Summer? It's hard to argue they don't when you consider the hugely successful Summer launches of past flavors like apple, peach, and pineapple. P.Diddy is a marketing genius and he's back at it again with the announcement via his Instagram page that this Summer they'll be launching Ciroc Summer Colada, a limited edition flavor that's already got a ton of buzz. Who needs millions of dollars in tv ads when you've got a social media powerhouse like Sean Combs? His services don't come cheap, and many people still think he owns the brand but in fact, he's just their high-powered spokesperson. Check out the video he posted below…
There's no official press release out on the flavor, so if you're wondering where to find Ciroc Summer Colada, we'll make sure to keep you updated when we find out more. For now, we're gonna guess it will be available nationwide on a limited basisand at the usual price of Ciroc, around $29.99 for a 750 ML. We don't have a bottle yet but we'll be playing around with some recipe ideas so you don't miss a beat this Summer.
Cheers,
Alex
The post P. Diddy Announces Limited Edition Ciroc Summer Colada appeared first on .