Göcek, Fethiye - Muğla - Turkey

GPS : 36°42'39.0"N 29°00'05.6"E / 36.710844, 29.001562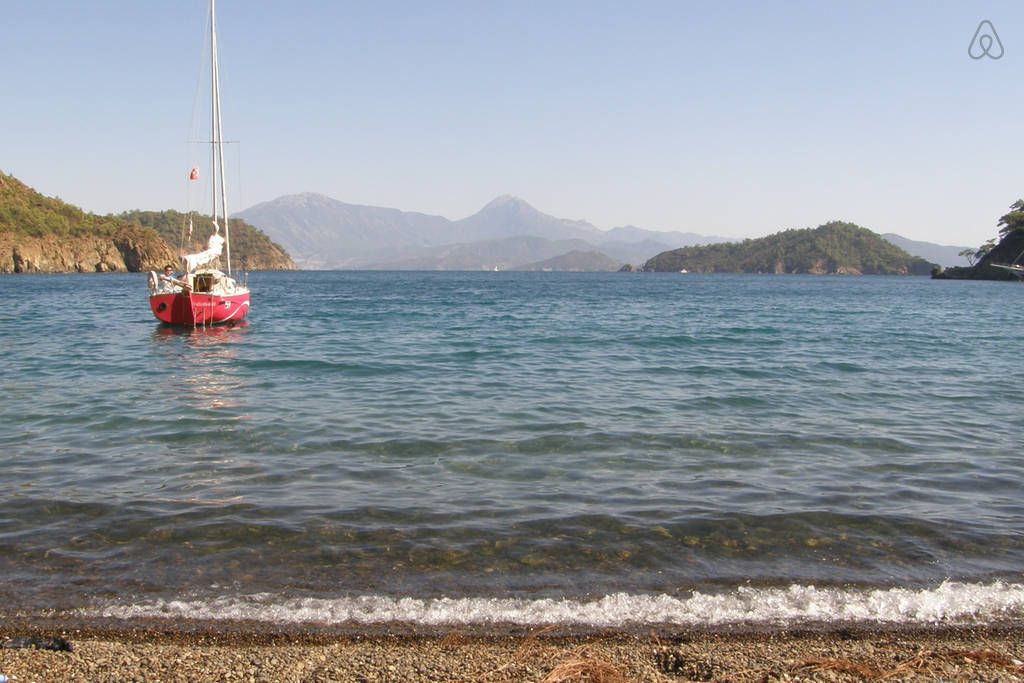 PHOTOGRAPHS ALBUM

Çığlık Koyu lies on the north of Katrancı Adası. Point Doğan indents to the north and splits into two inlets like a slingshot. Çığlık Cove is on the west. Sea-level rocks extend out for about 20 m off the tip of Doğan Burnu.

The cove indents to the north and ends in a nice beach under pine trees. The water is clear enough to see the bottom. You will find 15-20 m off the beach; anchor there or in the west corner with a line ashore. Çığlık Koyu provides all-round shelter except in southerly winds.

The settings are attractive, the hillsides are thickly wooded with pine trees. Çığlık Koyu is a pretty bay with popular promenade.

Katrancı Adası
GPS : 36°41'49.6"N 29°00'35.1"E / 36.697101, 29.009765

WEATHER FORECASTS

Mgm Weather Forecast
World Weather Forecast
Accu Weather Forecast
Wunderground Weather Forecast
Weather Forecast
Yahoo Weather Forecast
Weather Channel Forecast
Foreca Weather Forecast
Msn Weather Forecast
Holiday Weather Forecast
Bbc Weather Forecast

LOCATION SATELLITE MAP



These scripts and photographs are registered under © Copyright 2016, respected writers and photographers from the internet. All Rights Reserved.