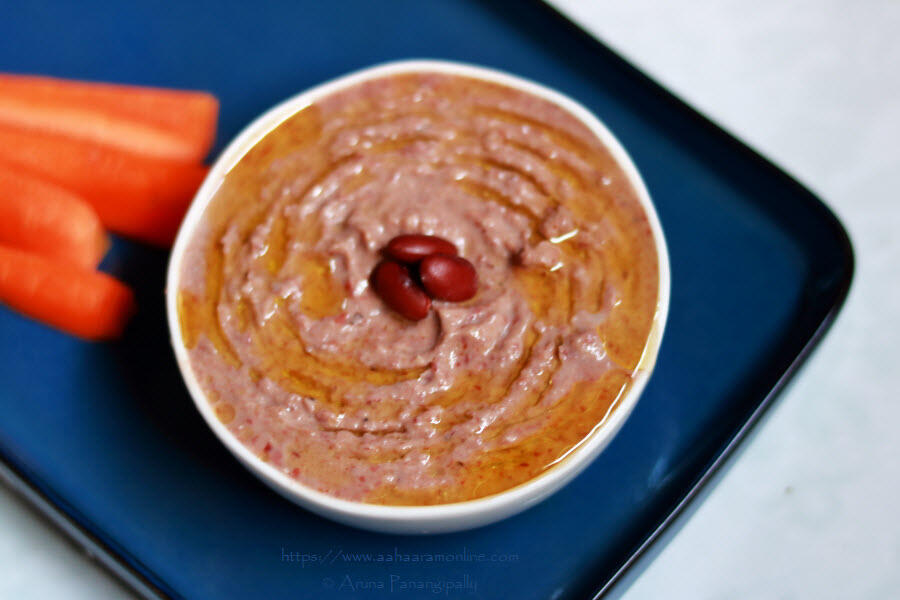 Red Kidney Bean Hummus is a variation of the traditional hummus in which (as the name suggests) we use kidney beans (aka Rajma) instead of chickpeas.
The result was a more full-bodied Hummus that was just a delicious as the traditional one.
The post Red Kidney Bean Hummus | Rajma Hummus appeared first on ãhãram.