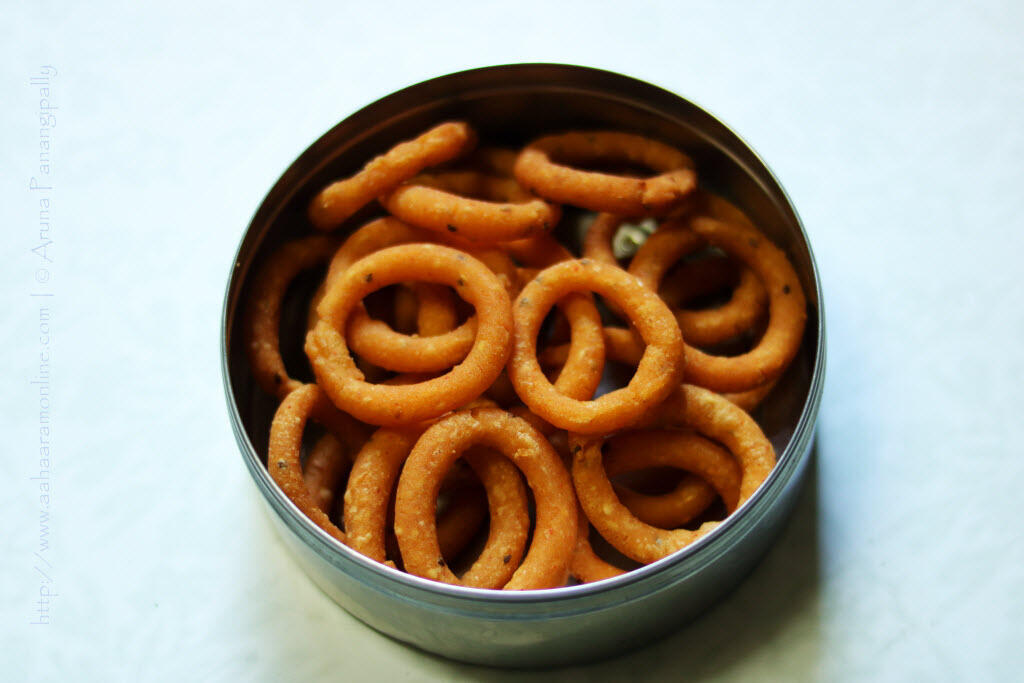 Chegodi is a crispy rice flour ring that is a great favourite in Andhra. Also called Ring Murukku because of its shape, this delicious snack is a family favourite and we used to make it often when we were children.
Chegodilu are easy to make but need loads to patience to shape and fry. I made them as a part of Diwali celebrations this year.
The post Chegodi | Chegodilu | Andhra Ring Murukku appeared first on ãhãram.