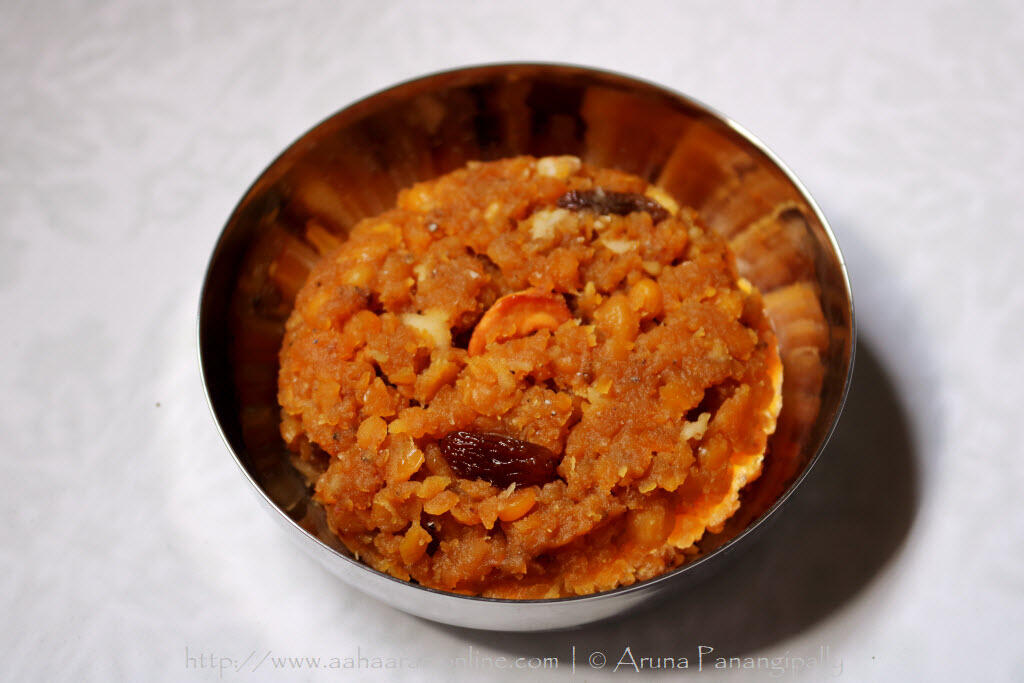 Today, I present a super-simple sweet called Hayagreeva Maddi. It is a Chana Dal Halwa made in Karnataka and gets its name from the fact that it is the favoured Naivedyam for Lord Hayagriva, the horse-faced avatar of Maha Vishnu.
All you essentially need to make this sweet is Chana Dal, jaggery, and coconut; and about 40 minutes of time. :)
The post Hayagriva | Hayagreeva Maddi | Chana Dal Halwa appeared first on ãhãram.