20 minutes is all it takes to make this savory baked avocado and egg recipe. It's healthy, filling and delicious!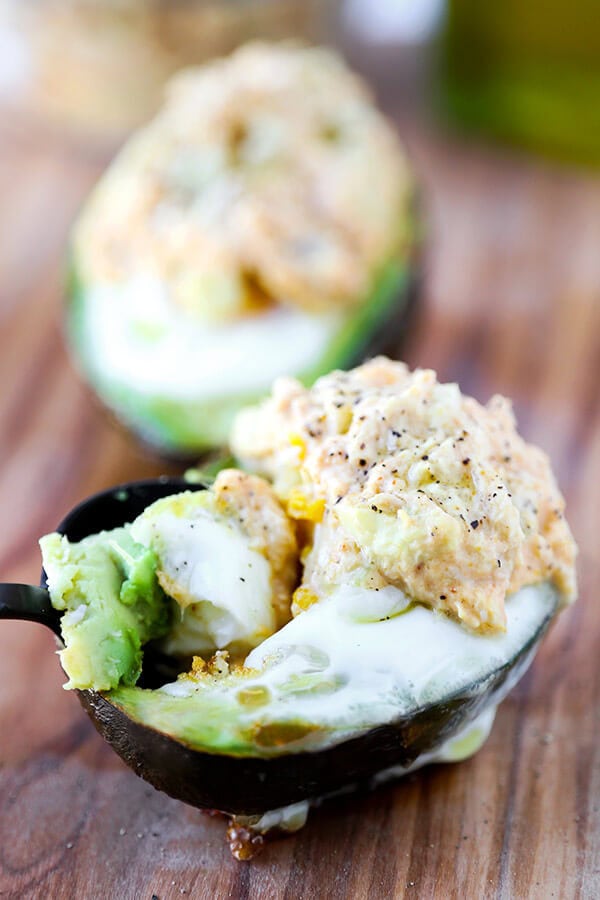 Baked Avocado & Egg with Curried Tuna Salad
Every time I crave something a little creamy and savory, I turn on my oven, slice an avocado in half and crack an egg. What I love and find so great about this simple dish is you can dress it up or down and have it taste different every single time. The combination of baked avocado and egg makes an excellent vehicle for various toppings and flavors making the dish never boring! I've topped it with a combination of chopped tomatoes and miso paste, bacon and chives, arugula and cheese, and today I'm serving it with a quick Curried Tuna Salad.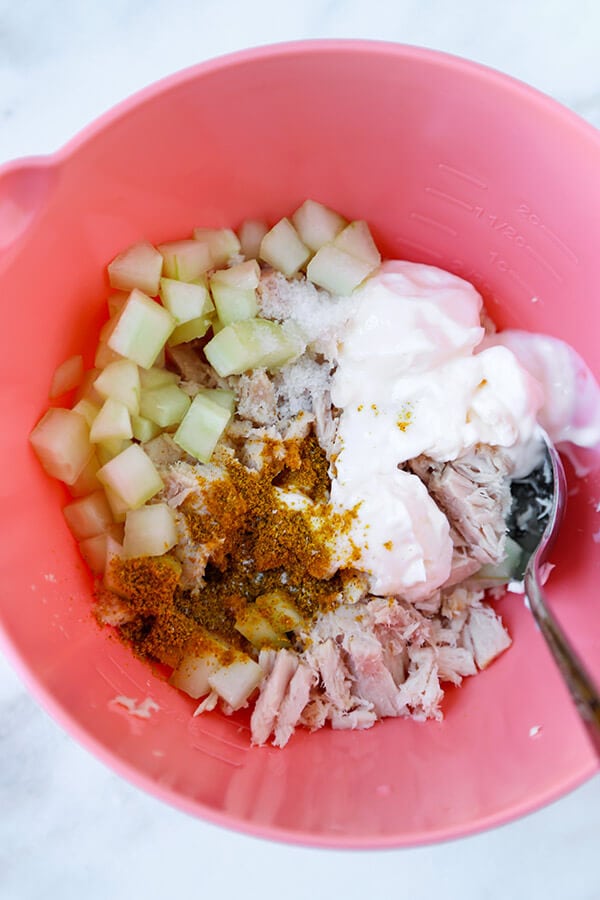 I found a recipe similar to this curried Tuna Salad in a Japanese cookbook I brought back from my recent vacation in Tokyo. Every time I take a trip there I return with a suitcase full of cookbooks, notebooks, kitchen utensils and tools. The fact that Japan is so close to China means they have access to cheaper goods and more variety. I must admit I find it hard to control myself whenever I walk into a store that sells anything kitchen related; I want to buy everything!
In the cookbook I mentioned, the recipe contains myoga, mitsuba and other Japanese ingredients that are hard to find. I've omitted them and kept the dish very simple so that everyone can make it at home.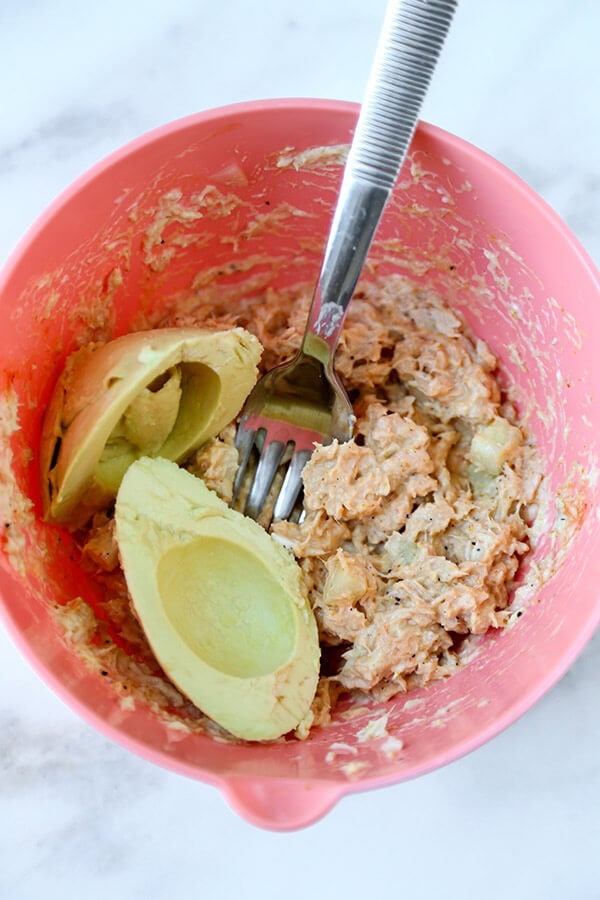 The entire recipe only requires seven ingredients that can be purchased at your local grocery store. Five of them are for the Tuna salad: canned tuna, cucumber, sriracha sauce, mayo and curry powder. It's very tasty on its own but if you like more punch or volume, feel free to add more ingredients like capers, chopped gherkins or cherry tomatoes. Or you could grate some cheese on top and make a sort of baked avocado tuna melt. That sounds really good right now!
As you know, avocados oxidize and turn brown very quickly so this is a dish that must be served fresh. However, you can make the tuna salad ahead of time and keep it refrigerated up to three days.
Other easy and healthy snack recipes:
Spaghetti squash and mushroom croquettes
Kimchi pancake (kimchijeon)
Cauliflower pizza crust alla margherita
Spicy tuna rolls
Watermelon smoothie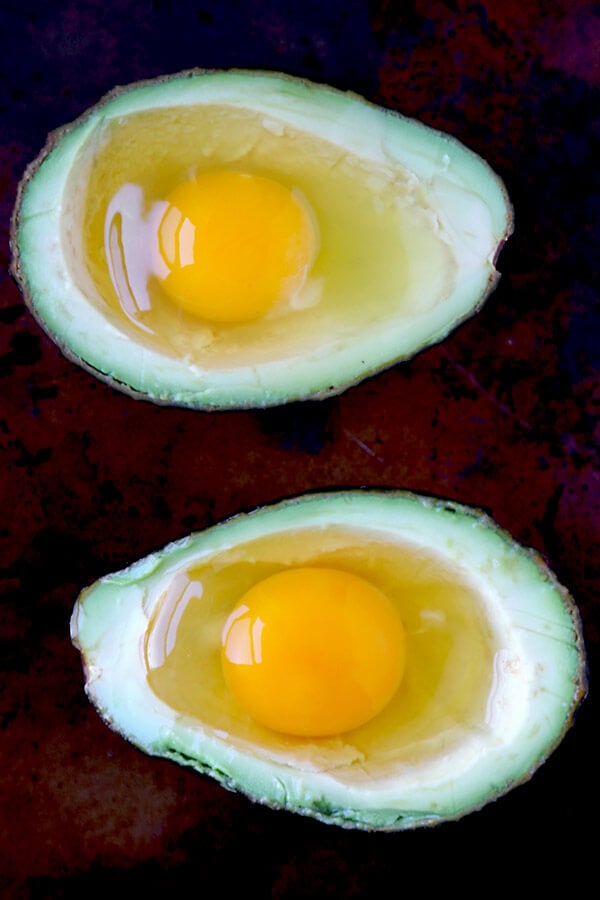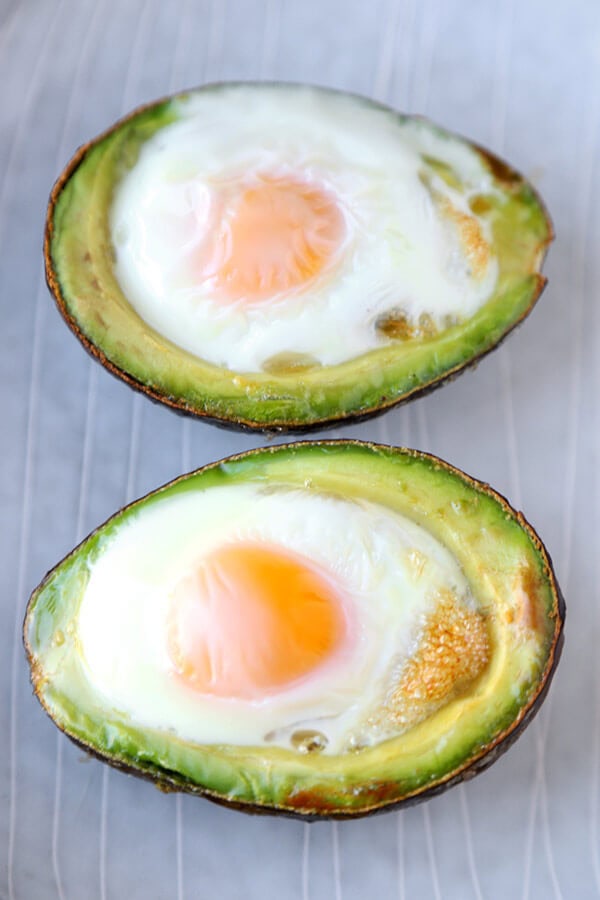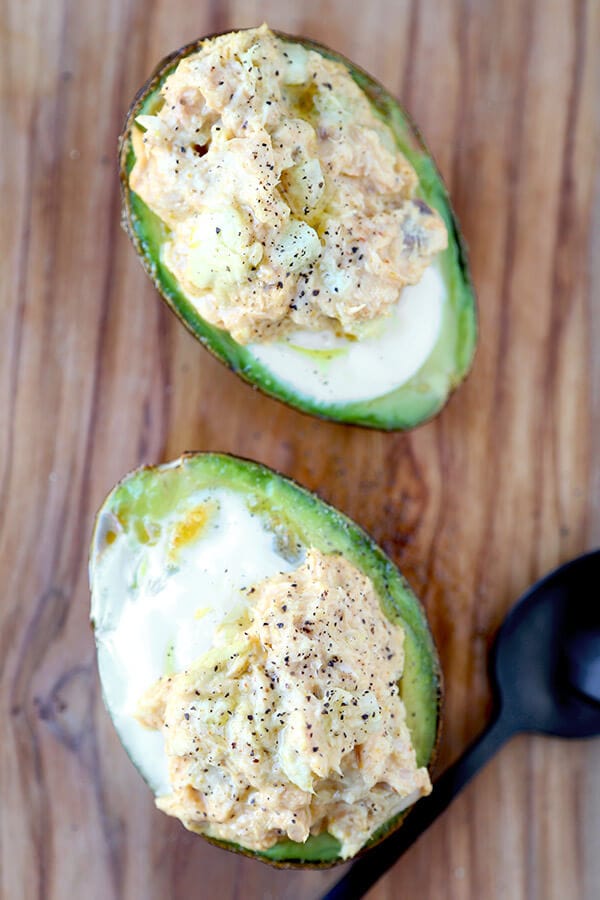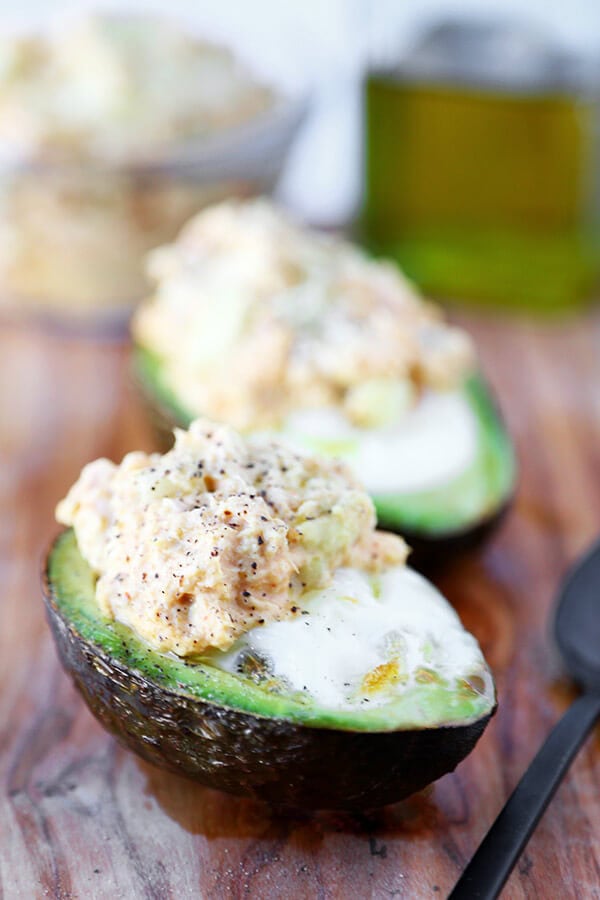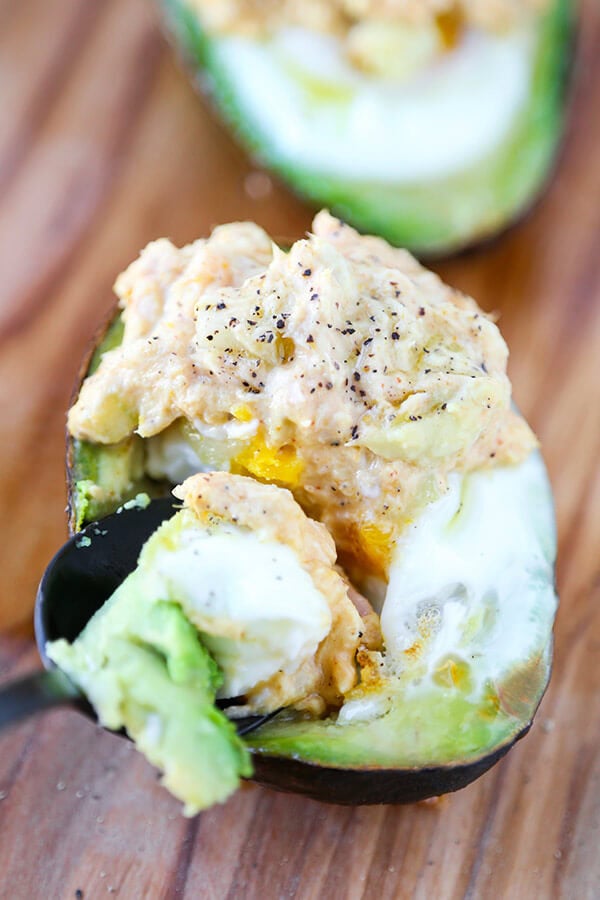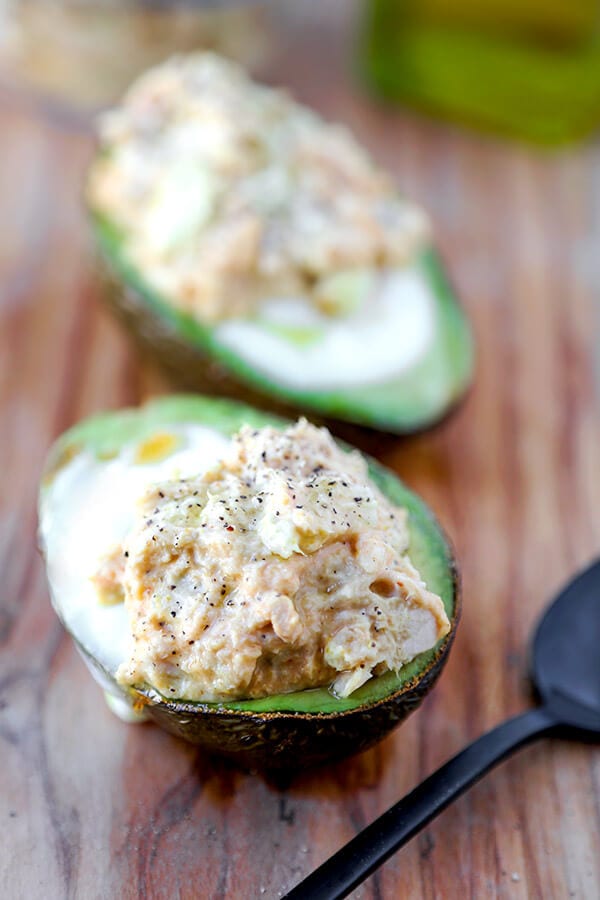 Baked Avocado & Egg with Curried Tuna Salad
1

avocado

sliced in half and pitted

1

egg
For the curried tuna salad:
2

tablespoons

cucumber

peeled, seeded and diced

15

grams

canned tuna in water

drained

1/4

teaspoon

curry powder

2

tablespoons

mayonnaise

1/2

teaspoon

sriracha sauce

1/8

teaspoon

kosher salt

1/8

teaspoon

freshly ground black pepper
Put all the ingredients for the curried tuna salad in a bowl and mix well.

Using a spoon, scoop out part of each avocado halves (about two tablespoons) to make more space for the egg to rest. Add the scooped parts to the tuna salad, lightly mash and mix well. Set aside.

Put avocado halves on a cooking tray and break an egg in each one. Bake in the oven for 15 minutes.

Take baked avocados out of the oven and top with tuna salad. Serve immediately.
Shopping essentials for this recipe:
Curry powder
Sriracha sauce
The post Baked Avocado & Egg with Curried Tuna Salad appeared first on Pickled Plum Food And Drinks.