What's the Best Way to Approach Your Vendor Relationships?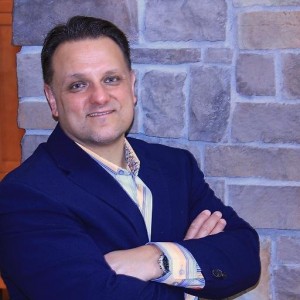 In 2004 I started my own IT Services company. We delivered business continuity solutions that helped organizations navigate through any threat to their business, be it power outage, fire, flood, network security attack, IT system outage, etc. Over a 9 year period, we built a very successful and profitable organization which we eventually sold to j2 Global's KeepItSafe cloud backup division.
There were many reasons why my company was successful, but one key area we optimized was Vendor management. We not only chose our vendor partners very carefully, but we leveraged them properly as well. There are two main strategies we used to maximize our vendor partnerships.
Vendor Strategy #1: Choose the very best vendor in each product/service segment, and partner with that vendor only
Many IT resellers pride themselves in the "vendor agnostic approach." Their premise is that "we are unbiased consultants. We will provide three different quotes and we'll leave it up to the customer to decide what brand or vendor they prefer. Then we'll implement that."
I personally never understood this philosophy. The reason businesses were enlisting our help was because they truly valued our opinions. If they asked us "what's the best server brand to buy?" or "what's the best data backup software to use?" we would give them our recommendation. One single recommendation, not a choice between three different ones.
The same philosophy applied with our managed services. When we signed customers to our cloud backup service, we didn't give them the choice of technology platforms. We did the research up front. We chose what we believed to be the best technology for that particular purpose. If they insisted that we use a different technology, we walked. They weren't a good fit as a customer.
And you know what? Our customers loved our approach. They appreciated our experience and expertise, and they trusted our recommendation because it made their life easier. They assumed that we knew what we were talking about, and they also appreciated that we had deep expertise with those particular technologies, not a jack-of-all-trades/master-of-none situation.
You know who else appreciated our approach? THE VENDORS. Knowing that we were loyal to them made a world of difference in our relationship. Each vendor understood where they fit in with our overall portfolio, and they accepted their place because they trusted us. When they understood they didn't have to worry about us swapping their quote out in front of our customer for their competitor's quote, it strengthened our trust together and they provided better support.
Choosing a single vendor for each segment also simplified our vendor management process. I like it simple. Instead of managing three vendors for each product or service, we only needed one. Less is more in this case. I'm not saying that we didn't make mistakes and choose the wrong vendors. Sometimes we did. But when we realized that a certain vendor or technology was not working out, we switched. But we didn't juggle multiple vendors in the same space simultaneously. We made a strategic decision to switch and we implemented a transition plan.
Our business flourished as a result.
If you'd like to know what our 2nd vendor strategy was, tune in to my next blog article.
NOTE: This blog article originally appeared on http://keepitsafe.com/blog/The-Wrong-Vendor-Strategy-Can-Be-Fatal-to-MSPs,-Part-1
Here at NumbersWise, we deliver outsourced bookkeeping, office administration, and business organization to IT service providers across North America. With over 20 years of experience in the tech and cloud space, we can provide your company with financial leadership and proactive solutions for success. To learn more, visit President and CEO Greg Onoprijenko on LinkedIn or Twitter.
The post Choosing the Wrong Vendor Strategy Can Be Fatal to Your MSP Business—PART 1 appeared first on NumbersWise.