Google is introducing a tool that will help users stop the so-called Reminder Ads from following them around the web.
Typically, this type of Reminder is used to get users to come back after a virtual shopping window. But from time to time, those ads can be annoying.
This is where Google wants to stop them by introducing a settings to "mute" those reminder ads, but only on a case-by-case basis, and not as a setting to permanently stop them entirety.
Jon Krafcik, group product manager for data privacy and transparency at Google, said:
"You visit Snow Boot Co's website, add a pair of boots to your shopping cart, but you don't buy them because you want to keep looking around. The next time that you're shopping online, Snow Boot Co might show you ads that encourage you to come back to their site and buy those boots."
"Reminder ads like these can be useful, but if you aren't shopping for Snow Boot Co's boots anymore, then you don't need a reminder about them. A new control within Ads Settings will enable you to mute Snow Boot Co's reminder ads."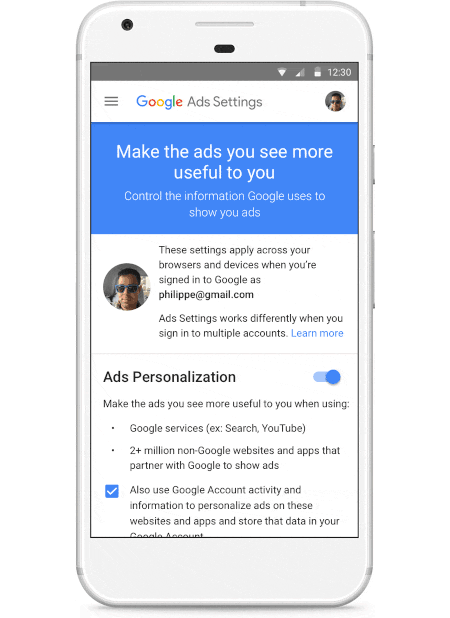 The tool allows users to view all reminder ads that are tracked and linked to their profile.
Google has compiled a list of more than 2 million websites that use Google's advertising services. Here, users can choose to mute individual reminder ads, or view those that they've already muted with their Google Ads settings.
Once on the page, users can just click the 'X' next to the companies they don't want to see ads from.
In addition to that, Google that has plans to expand the feature to YouTube, Search and Gmail, also improved its general ad muting tool to allow users to mute more ads on more websites and apps. This feature is linked to the users' account, so their preference will be carried over to all devices that they are logged in.
This muting feature only lasts 90 days. But Google pointed out that the feature only affects those websites and services that use Google's ads platform, and other ad services also provide similar reminder ads. What this means, users should not expect that the feature will magically remove all irritating ads.