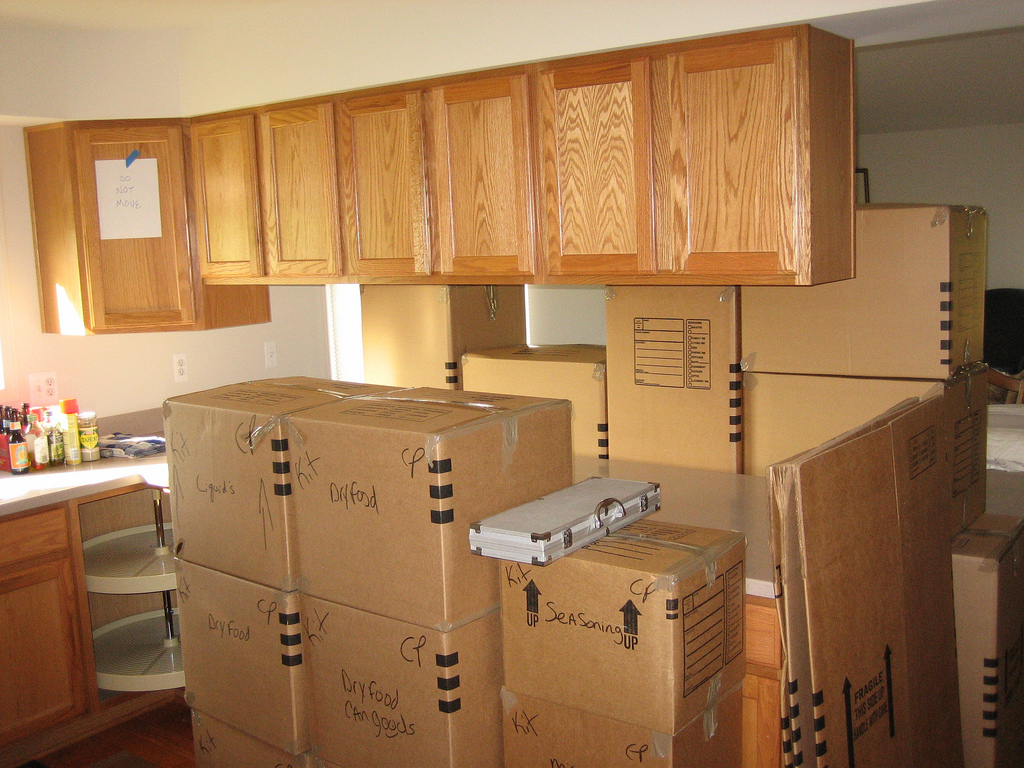 Are you shifting from one place to another and don't know how to even begin doing your packing? Don't worry, we have some very useful packing tips for people who've never packed anything before in their lives. It goes without saying that you have to make sure that your cargo has been wrapped securely lest it face any damage, and mentioned below are ways in which you can achieve this -
Do not ever think that writing 'Fragile' on your boxes is enough. No. The Items Inside have to be packed carefully so that if in case any accident does occur while transporting them, they have a higher chance of not smashing into tiny pieces.
For fragile items (like those made of glass) begin with wrapping them in tissue paper. If they are too big or too many, you can go ahead and use newspapers instead. For extra security, place smaller fragile items inside another container which can then finally be placed inside a huge cardboard box. You can also fill that container with newspapers or bubble wrap to provide extra padding as well as to limit the movement of the items inside it. Seal the container with cello tape for extra protection. Remember – packing tips are only as good as the people who follow them.
For items like framed photos, paintings and drawings you first need to protect their fronts as well as their backs by placing bubble wrap which will reduce any given pressure on the glass covers. Then go ahead and cover them with a strong material that is bigger in size that their frames. By doing to, you greatly reduce the chances of your photos, paintings and drawings tearing, getting scratches etc. Finally, place them inside a cardboard box which is heavy (so that its movement is minimal)
Sharp items like scissors, shears and other tools can be wrapped in either newspaper or bubble wrap and then you can secure that wrapping with tape. Make sure that their tips/sharp edges are concealed, otherwise they might poke out of the cardboard boxes, causing damage to other items or even to the movers who will handle those boxes. Then put them all inside a corrugated cardboard container and ensure that the packed items are surrounded with either bubble wrap or newspaper for extra cushioning.
It is important for you to take some time aside to think about the kind of box you'll be putting your cargo inside. These boxes are going to travel maybe hundreds of miles, which means they have to be sturdy enough to ensure good protection and heavy enough to not move during every turn the car/truck makes. A box too small is good only for lightweight items like summer clothes, baby toys etc. If you put a heavy object inside it, the box is going to tear apart for sure and your items will become exposed and might even get damaged by sun, rain or heavy winds. On the other hand, if your box is too large and the stuff inside it is too little, the contents are going shake, move and bang into each other, which is especially bad if they're fragile.
If you do not want to spend money on Bubble Wrap, then just pack your items in old clothes. Do it carefully and in a manner which makes it possible for you to wear/use the clothes after your cargo has reached its new destination. We hope these packing tips proved useful for you. Go through our blog for more such useful articles!
La entrada Packing Tips for Your Cargo aparece primero en Deliveries, Packing, Shipments - Cargorama Freight Forwarders.