San Diego Foreclosure under 200,000 Dollars
Check out this San Diego Foreclosure for under $200,000 in East County San Diego. Located on 562 Tierra Del Sol in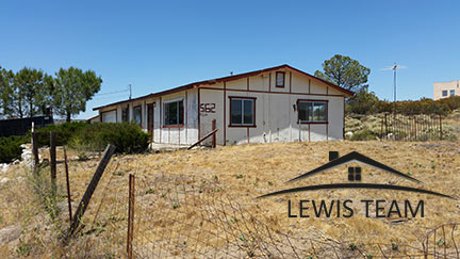 Boulevard California this is a flippers dream. This 3 bedroom home is priced to sell and sell fast. This foreclosure, bank owned REO in San Diego is a major fixer so bring your hammer and all of your great ideas to fix this house up.
This foreclosure is 1,121 square feet, 3 bedrooms, 1 bathroom and a 2 car garage on over 7 acres of mostly flat land. This is an awesome opportunity that won't last. If you're interested in the bank owned home in San Diego then please contact us right away before we hang up the SOLD sign.
Interested in Foreclosures in San Diego the visit our San Diego Foreclosure Website to find out about all foreclosures in San Diego County CA.
San Diego Foreclosures
Call The Lewis Team for all of your San Diego Real Estate Needs.
619-656-0655
San Diego Real Estate Buy a Home in San Diego Sell a Home in San Diego