Chargers Moving to LA Need a Real Estate Agent
Today was a big news day in San Diego. One of the earliest news items I received this morning from either a tweet, post, news outlet updates was from my NFL.com App saying Chargers moving to LA. Then it was all over the radio, television, Facebook, Twitter, it was everywhere. The San Diego Chargers have been in San Diego since 1959. It's going to take a while to get used to the Los Angeles Chargers. I think many saw this coming but the fans just didn't or didn't want to believe it.
Now since we are San Diego Real Estate Agents the question is how many Charger Players and Charger Football Team Staff, Coaches, Office Personnel, and other associated members of the Charger Organization are going to need to sell their homes and relocate to the LA area. I'm sure most of them will consider relocating as the commute back and forth to San Diego is quite a drive. Well, we're offering our real estate services to anyone associated with the Chargers and the move to Los Angeles.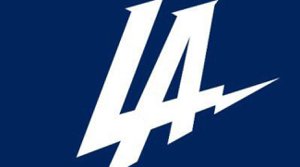 I know that quite a few Chargers players live in Poway and Rancho Santa Fe in North County San Diego and we would love to assist with any Home Value Checks and answer any questions about relocation. The first step is to contact The Lewis Team at Keller Williams and let us know what your plans are. We will then get to work on a CMA or Comparative Market Analysis to come up with a value for your home. We will look at homes in your area that have recently closed escrow, are currently in escrow and are actively listed for sale on the market. We will use them for comparable properties to put together a report for you.
Once we have this CMA Report completed we will schedule a time to come to your home and have you show us around. We will look at your home and see what type of upgrades you have, condition of the property, floorplan and layout, yard size and outdoor landscaping and hardscape, views and other items that will affect your home's value. We will want you to point out all the things that you love about the property so that we can make sure we promote them to potential buyers when marketing your home.
Once you show us around the home we will then sit down and go over the CMA Report and show you other homes in your neighborhood that have sold, are in escrow and are actively for sale on the market. We will then show you what we think your home is worth in today's real estate market. We will show you our custom marketing plan to make sure we get your home noticed by all potential buyers looking to purchase a home in your area in your home's price range. The key is marketing the home to make sure your home sells before your neighbor's house does and for more money. It's very competitive so having a real estate team that's great at marketing your home is essential in getting it sold.
When relocating to the LA and surrounding are we can help. We have agents in the LA area that we can refer to
you so that we can work hand in hand with them for an easy and smooth transaction. We will get updates from them on offers that you write on properties and when your offer gets accepted and you open escrow on the new home. We will make sure that your home gets sold in San Diego and coordinate the home purchase and move in with the agent in LA. Our customer service and office staff is the best in San Diego.
Get the jump on this now before other players and staff do. Time is of the essence. Remember that if many others are going to be selling their homes you want to get the earliest jump possible. Even more important is that you want to start looking for your new home before everyone else does as you may get into a bidding war for the premier homes. The earlier the better so call us today.
Where Do I Start
Contact us
Call us – 619-656-0655
FREE Automated Estimated Home Value Check
Keep in mind that we offer a free over the phone consultation to answer any questions you have and discuss what the process of selling your home looks like as well as relocating to your new home. We're very easy to work with and very knowledgeable in the area of real estate and selling homes. We've helped thousand buy and sell their homes and have many 5 star reviews on Zillow and YELP. Let us show you why we're San Diego's Real Estate Team.
San Diego's Real Estate Team
The Lewis Team
619-656-0655
San Diego Real Estate Buy a Home in San Diego Sell a Home in San Diego