The U.S. Department of Labor (DOL) released a draft model form for plan participants and others to use when asking group Health plans to explain their limits on Mental Health coverage.
The form accompanied the latest round of guidance from the DOL on the Mental Health Parity and Addiction Equity Act (MHPAEA), which requires that the financial requirements and treatment limitations imposed on mental health and substance use disorder (MH/SUD) benefits be no more restrictive than for medical and surgical benefits.
Related to this general requirement, MHPAEA requires a plan or insurer to disclose its criteria for medical necessity determinations involving MH/SUD coverage, and the reason for any denial of payment for such services. In particular, according to previous DOL guidance, Employee Retirement Income Security Act plans must provide participants, on request, with information about the processes, strategies, evidentiary standards, and other factors used to apply nonquantitative treatment limitations (NQTLs).
Stakeholders also have asked for model disclosure request forms, as well as guidance on other ways to simplify or streamline these disclosures, the DOL noted in the June 16 frequently-asked-questions (FAQ) document. As a result, the DOL and the other MHPAEA agencies:
[A]re soliciting comments on a draft model form that participants, enrollees, or their authorized representatives could—but would not be required to—use to request information from their health plan or issuer regarding NQTLs that may affect their MH/SUD benefits, or to obtain documentation after an adverse benefit determination involving MH/SUD benefits to support an appeal.
The DOL also reiterated a request for comment on specific disclosure issues it had raised in an October 2016 set of FAQs. Section 13001(c)(1) of the 21st Century Cures Act, enacted in December 2016, "[D]irects the Departments to solicit feedback from the public on how to improve this disclosure request process, while ensuring consumers have access to all information required to be disclosed," the DOL noted, so it is again soliciting comments on:
Whether model forms would be helpful and what content they should include;
Whether different types of NQTLs require different model forms;
Whether model forms could help state regulators in their own review of NQTLs;
What other steps could improve the scope and quality of disclosures or simplify the process of requesting them; and
Whether any other measures could improve federal compliance oversight or state market conduct examinations.
Eating Disorders
The DOL also included an FAQ clarifying that MHPAEA applies to any benefits a plan or insurer may offer for treating eating disorders. "Eating disorders are mental health conditions and therefore treatment of an eating disorder is a 'mental health benefit' within the meaning of that term as defined by MHPAEA," the DOL explained.
The agency sought input on the need for any additional clarification in this area in light of Cures Act Section 13007, which states that if a plan or insurer covers eating disorder benefits, it must do so consistently with MHPAEA.
The DOL is accepting comments on the draft model form, disclosure implementation in general, and the eating disorder issue until September 13. FAQs About Mental Health and Substance Use Disorder Parity Implementation and the 21st Century Cures Act Part 38 was prepared jointly by the DOL and the U.S. Departments of Health and Human Services and the Treasury.
MHPAEA has been the subject of growing DOL enforcement, especially the provisions governing NQTLs such as residential treatment exclusions, preauthorization requirements, and "fail-first" protocols. Of 330 health plan investigations that the DOL closed in the 2016 fiscal year, for example, 191 included MHPAEA compliance audits because they involved plans subject to the MHPAEA, and 44 of these resulted in citations for MHPAEA noncompliance, the DOL reported in January.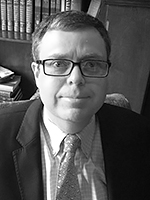 David A. Slaughter, JD, is a Senior Legal Editor for BLR's Thompson HR products, focusing on benefits compliance. Before coming to BLR, he served as editor of Thompson Information Services' (TIS) HIPAA guides, along with other writing and editing duties related to TIS' HR/benefits offerings. Mr. Slaughter received his law degree from the University of Virginia and his B.A. from Dartmouth College. He is an associate member of the Virginia State Bar.

Questions? Comments? Contact David at [email protected] for more information on this topic
The post DOL Releases Draft Model Form for MHPAEA Disclosure Requests appeared first on HR Daily Advisor.