For a variety of reasons, it is all too easy for us to fall back into the mire of routine, which leads to stagnation in our day to day lives. Whether it is a busy work schedule, children or simply a lack of motivation; life is about so much more than the daily grind and material gains. Adding spice and excitement back into your life does not have to be a drastic change, but it will require a degree of willpower and determination.
For many of us, everything that we feel is based upon how we perceive the world around us; our current situation, how we perceive others and how we think they perceive us. Ultimately, what really matters are what you think of yourself and as cliché as it sounds, the key is learning to embrace yourself and what you truly enjoy doing. Think back to what you dreamt of doing when you were younger or when you've seen others doing something and wishing you could do it yourself. This shows the passion is there and it is all about your own drive to make it happen.
The first step is picking up this new hobby or by learning something new. Whether you have always loved the French language or dreamt of playing tennis, it is simply a case of signing up and doing it. It is often easy to get carried away with the end goal that we envision, but getting it right takes time and patience. So when you are picking up something new for the first time, leave your expectations behind, enjoy it for what it is and most importantly, don't give up just because you are not fluent in a foreign language after only a few sessions.
As you are beginning to gather momentum and you are simply enjoying breaking your monotonous routine, this is the point where you can build towards a happier future. Embrace your burgeoning skill and join local clubs and associations or write a blog, any way that you can utilise in order to get in contact with other like-minded people. Often, opportunities will simply drop onto your lap through who you know and rather than falling back into your comfort zone, this is a great chance to get to know people you never would have met before. Fear is the enemy of adventure, and breaking out of what you have known for the past few weeks, months or years will reinvigorate your life.
All too often, people use excuses to avoid change and I would guarantee most of you have said "I'll do it next week", only to let it slip from your mind and you slip into the same routine. Breaking out of this requires discipline and energy and the best way to achieve this is taking care of your health and body. This doesn't mean spending hours in the gym, trying to reach the peak of physical perfection, but regular exercise and a healthy diet has a remarkable effect on your mind-set. You will begin to feeling more energy, your self-confidence will begin to grow and most of all, you will experience taking control over your life.
It is understandable that everyone's situation is different, but what you should take away from this is that everything around you is about your own mind-set. If you are determined to do something you can do it. Doubting yourself from the start won't help you get anywhere, but by taking small steps towards being happier will provide you with the basis to improve many aspects of your life.
For example, after a year of learning French, you find you can have conversations with others. The next step is to take a trip to France, put the skills you have learned to the test. Not by chance, but through your own willpower, you open up the opportunity to live and work there if you choose. Opportunities won't appear by sitting at home watching TV every night, they require patience, discipline and a touch of luck.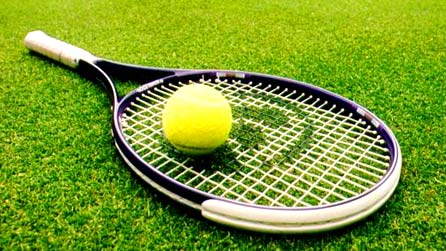 The post Ways of Injecting Fun and Excitement Back into Your Life appeared first on Go Displays Blog.