There is a lot of discussion floating around as to how Britain can help to stimulate its Manufacturing industry in order to reclaim the crown as one of the world's manufacturing powerhouses. This is all fine and well, only that there is very little literature exploring what exactly it is that manufacturing provides Britain with. Grazing the surface reveals its contribution to the economy has dropped from over forty percent to a mere 14% in around 70 years. More and more British manufacturers have been returning over the past few years, but this has hardly reflected in a huge boost in growth, in fact the growth is slowing year on year.
While the number of employees in British Manufacturing has gradually been in decline due to the growth of technology which has slowly cut jobs. Yet still to this day over two and a half million people are employed in British manufacturing and this is often in highly concentrated areas. Even during the peak times of the mining industry in Yorkshire and South Wales, these industries encouraged communities to spring up around them. Significantly, when the coal mining industry went into decline, it quickly became clear how dependent some communities were as many were left devastated in the wake of mine closures.
Losing manufacturing in Britain would mean devastation to many communities in Britain which rely on manufacturing and not the services industry. If a factory closes, this can leave hundreds or even thousands of skilled labourers without a job in an area where there simply are not enough other jobs in order to sustain the amount of people living there.
The contribution which British Manufacturers make to the economy is certainly minor in comparison to the services sector, but that 14% is hardly a figure to be gawked at. Losing these businesses would instigate a domino effect as staff from the manufacturing industry would lack the spending power to continue to contribute to the services sector which would result in a vicious cycle. Manufacturing has always been and will almost certainly always be an important cog in the British economy and invigorating this industry is a fairly obvious way of encouraging growth across the country.
The overriding impact of British manufacturing more than anything is that they fly the Union Jack across the globe. The reputation of Britain as a country is well built upon the names of Rolls Royce, Jaguar, Triumph, Silver Spoon and many more. Each is synonymous with quality and excellence which in turn rubs off on other products considered to be British. 'Made in Britain' is a stamp of quality made famous by manufacturing forerunners which is now being picked up by the new generation of British manufacturers who maintain the values associated with it.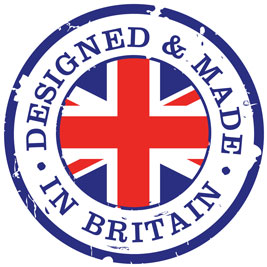 The post Keeping it British – Why Supporting British Manufacturers is as Important as ever appeared first on Rap Industries Ltd.