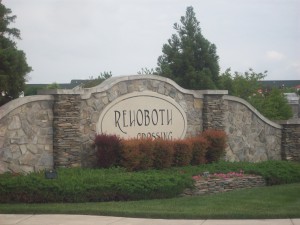 Home buyers can take advantage of the opportunities at the Delaware Beach new home construction projects. The article "Rehoboth Crossing by LC Homes" provides details about luxury townhomes that are very close to Rehoboth Beach. You can conveniently walk from a townhome to the boardwalk or to the Junction and Breakwater Trail. There are private areas in the community such as a clubhouse, exercise room and a swimming pool.

Local Attractions
You may be discouraged by the crowds on public beaches and on walking paths. If you encounter too many visitors, you can quickly return to your townhome and wait for a more opportune time. There are several local restaurants, specialty stores and night clubs. You can enjoy walking from Rehoboth Beach to Lewes on the Junction and Breakwater Trail.

Luxury Townhomes
Buyers consider many factors when they decide to buy a townhome. You can have a self-cleaning oven, microwave oven, dishwasher and an electric water heater. Costs are also crucial factors. The prices for the three-bedroom townhomes are the lowest in the area. Your investment in a townhome will give you convenient access to local attractions and will also provide with an opportunity for privacy in a beach area. You can relax in front of a fireplace and can conveniently park your luxury car inside a garage in the Rehoboth Crossing community.
Rehoboth Crossing by L.C. Homes
The post Rehoboth Crossing Townhomes for Privacy and Luxury in Rehoboth Beach appeared first on Delaware Beach Homes.