For the past few years, Start-ups has been the 'flavor of the season' in Indian Market. The years from 2007 to 2015 saw the making of many homegrown entrepreneurs, making up their mark in the International start-up ecosystem. With statistically backed predictions promising India to be one of the largest economies after China and USA in coming decades, to investors, India is a booming and UN-exploited consumer driven market with exponential growth graph. Further with multiple proactive initiatives by Indian Government, entrepreneurs (start-ups eminently!) are sure to thrive and prosper.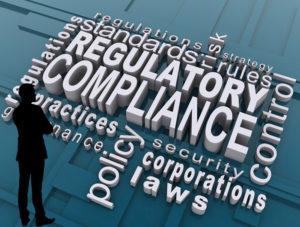 Compliance issues are mandatory and tricky to maintain, hence, World Bank in its recent publication "Ease of Doing Business 2018", discusses both eases and hardships, incurred by entrepreneurs of small to mid-sized enterprises while proving itself to be a "Compliant Business". However, compliance regulations in India for business endeavors need to incorporate permission related to location registration, construction, electricity, infrastructure, cross-location dealings in addition to enforcing and maintaining laws of contracts, labor regulations, taxation's, and investment. In India, these regulations are tracked by the norms of "Companies Act 2013" newly amended as "New Companies Act 2017". Though there are countless parameters for being a full complaint; but to grow into a successful business a start-up must comply with the following compliance issues.
Revenue and Tax norms – Though critical to understand, but it is a mandate to maintain taxation and Goods and Service Tax (GST) policies both on national and state front. However, GST invoices can be filed and saved on the GST website. But you must be registered with GSTN and link your Aadhar, Permanent Account Number (PAN) and Tax Collection and Deduction Account Number (TAN) to it for being tax compliant.
Registration with Registrar of Companies – Compliance lies in getting registration for your business as LLP (limited liability partnership), PVT (private limited Company), OPC (One Person Company) or Corporation depending upon the kind of business you are doing. The vendors working with you and customers you are working for also decides the registration category for your enterprise.
Well Documented Service Level Agreement (SLA) – To avoid any kind of legal issues, you must maintain, a well-versed contract agreement with each vendor and client or customer. These SLAs must further follow legal conducts of New Companies Act and must clearly mention the time frame and guidelines for every contract.
Compliance with Employment and Labor Laws – Indian Government sets up norms safeguarding employees' interest. So a business must ensure
Healthy working time and conditions
Maternity benefits and anti-women harassment rules
Framing payrolls under "Workmen's Compensation Act, 1923''
Responsibility and Rights of trade unions
Providing insurance, gratuity, PF and bonus
Rules of Regulation and Abolition Act, 1970 and employment downsizing
Cyber and IT Law Compliant – With the growing use of technology in every business form, IT nowadays is considered as a pillar of business operations. Hence being complaint to cyber laws is also a condition of business regulatory norms from protection against cyber theft and must encompass the following issues
Protecting Data and Consumer Privacy
Cyber Crime
Digital and Electronic Signatures
Protection of Intellectual Property
Compliance rules for Management– It is the top tire management that must be accounted for all sorts of ethical and legal conducts. Being found non-complaint, a business will not only be charged penalties but an imprisonment of the director in charge. Compliance norms in India make it a mandate for one member of the board of directors to be an Indian citizen or at least there should be one who has 182 days stay in India the previous financial year.
Key to Successful Entrepreneurship – Most of the budding entrepreneurs with the intention of growing leaps and bounds, channels most of their energies and resources on management and production issues, ignoring the regulatory norms. Remember every market and business is regulated by laws of micro and macroeconomics which are compiled as compliance rules and you need to adhere to them if you wish to maintain a harmony between investors, your business, and customer.
The post Compliance Essentials for Indian Start-ups appeared first on Unispace Business Center Blog.