Experts have warned that the U.S withdrawal from the nuclear arms INF Treaty agreement with Russia would increase tension with China. On Saturday, Trump announced that he is planning to pull out the INF (Intermediate-Range Nuclear Forces) Treaty. He claimed that Russia had violated the signed treaty agreement. Most noteworthy, China is free to develop and deploy increasingly sophisticated land-based missiles. Those missiles are specially designed to target U.S aircraft carriers patrolling the Western Pacific. Dan Blumenthal (a former Pentagon official) said that pulling out of the treaty would allow the U.S to field easier-to-hide, road-mobile conventional missiles in places like Guam and Japan. It would make it more difficult for China to strike against U.S ships and its bases in the region. He added that it will need to spend more on missile defense system and forcing the country into a costly arms race.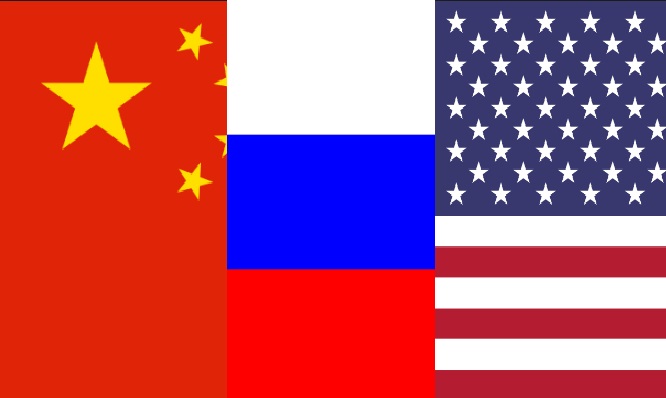 Trump has blamed Russian violations of the treaty for his decision. He also claimed that Beijing is producing more deadly missile systems. These systems include China's DF-26 intermediate-range ballistic missile (IRBM). It has a maximum range of 2,500 miles or 4,000 km. Pentagon said that it can threaten U.S land and sea-based armed forces in the Pacific island of Guam. Trump said on Sunday, "If Russia is developing these missiles and China is also doing it, we're adhering to the agreement, that's unacceptable". The White House national security advisor, John Bolton pointed out that recent Chinese statements suggest it wanted Washington to stay in the treaty. Experts have warned that China could put pressure on countries in the region to reject U.S requests to position missiles there. A former senior Pentagon official under Obama, Abraham Denmark said that Guam, Japan, and even Australia were possible locations for U.S missile deployments. The U.S officials said that Washington has focused on China's missile threat.
The post Withdrawal from Inf Treaty could increase tension with China: Experts appeared first on Ship LDL.