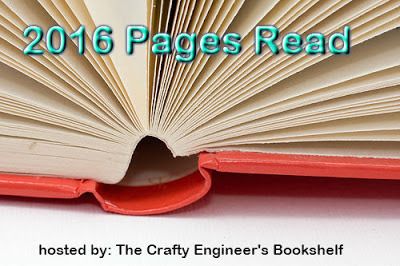 Easy peasy - Keep track of how many pages you read.
It is being hosted by The Crafty Engineer's Bookshelf.
I believe that I read just under 14,000 pages last year - so we will go for level 1. I have more time to read this year, so that should be pretty doable.
Total to date: 4298
The Drowned Cities - 437
Hollow City - 352
Matched - 369
This is Where it Ends - 281
Crossed - 367
JANUARY TOTAL: 1806

Goat Mountain - 239
Brotherhood in Death - 388
Only Love Can Break Your Heart - 320
Orhan's Inheritance - 352
How Willa Got Her Groove Back - 240
Journey to the Center of the Earth - 48
Love Me Love Me Not - 200
Into the Dim - 432
A Ghostly Undertaking - 273
FEBRUARY TOTAL: 2492