1st Reading
July 12, 2016
I read my Accounting class' seatmate's either Past, Present or Future. It's because he is quite curious about my
Tarot
Card that I'm carrying around everyday in my bag. So I show him how I did this reading.
So I don't know his name but my tarot card tells him something about his future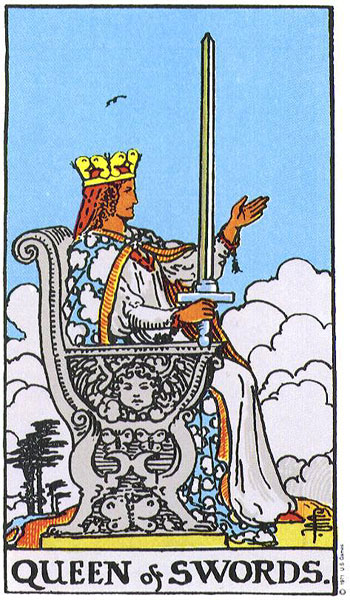 Queen of Swords
; keywords: self aware, intelligent, honest, fair, self-reliant, reserved, wise, protector of truth, self-disciplined, perfectionist, judgmental, analytical, widowed or divorced.
Two of Cups
; keywords: union, love support, trust, equality, attraction, cooperation, compromise.
Temperance (Reversed)
; keywords: out of balance, overemotional, uncompressing, drastic change, compartmentalizing.
My Interpretation:
I asked him if he's in love, and he admitted it to me. So the interpretation will be.
He and the girl who is independent but has a broken past will have a commitment but another things or priority will be out of balance.