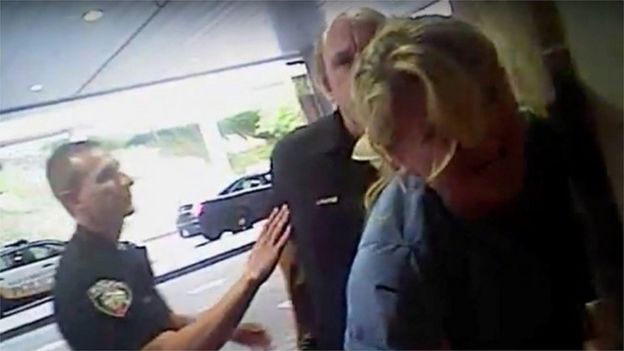 The hospital said that nurse Alex Wubbels had correctly followed its policy
Ms Biskupski said that Wednesday's announcement was "not the final step" in the investigative process.
The findings of the report, she said, would be sent to Salt Lake City Police chief Mike Brown to make a decision on whether any further action should be taken.
The police department said that its policy in relation to requesting Blood samples in such circumstances had since been amended to match that of the hospital.
University of Utah Hospital policy stipulates that blood can only be handed over without a patient's consent if they are under arrest or the police have a warrant - neither of which was the case in the incident in July, the hospital said.
Ms Wubbels later said in a statement that the city's mayor and Police Chief had both apologised over the treatment she had received, and that she had accepted their apologies.
Source: BBCNews
This post first appeared on Peace Index, please read the originial post: here