Get major Southwest vibes for spring with these chic mules!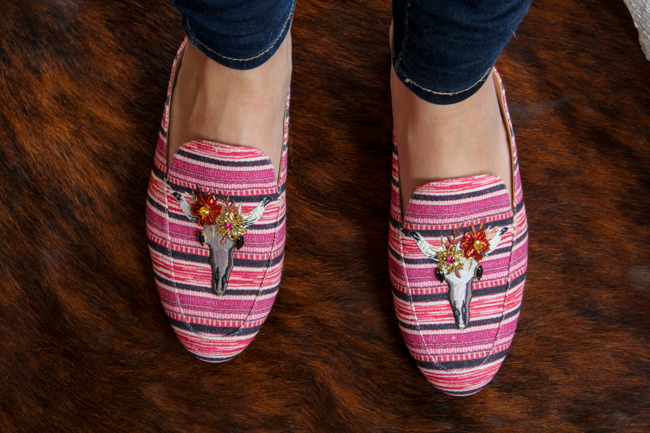 I'm always looking for cute accessories with cactus and steer skulls. I was thrilled when I spotted these flats by Sam Edelman. I happen to be a huge Sam Edelman shoe fan! I've been wearing this brand for years, they are made to last and be comfortable. I have strolled up and down the streets in Silver Lake and Santa Monica with one of my favorite pairs of leopard flats and never got a blister. It's really hard for me to find flats that can be worn for miles on city streets and look cute, so that's one of the reasons I love Sam Edelman so much.
Buy the Shoes:
Cactus Here > Steer Skulls Here >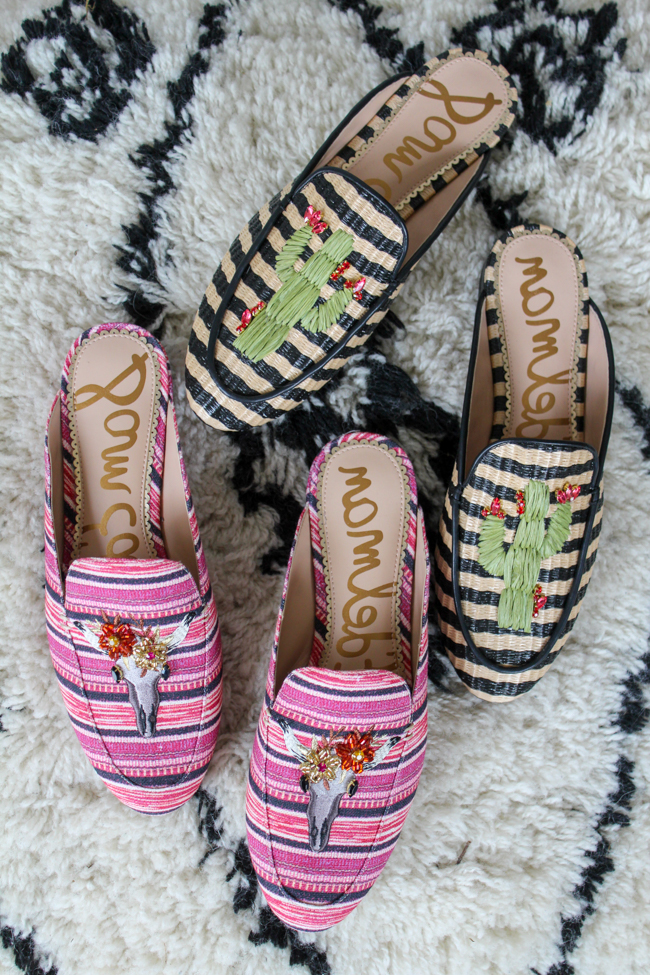 I wanted to share some photos of these mules in a cute cactus garden, but the weather and my husband's schedule haven't been ideal. I also posted them on my LiketoKnow.it page and got a huge response, so I wanted to share them ASAP.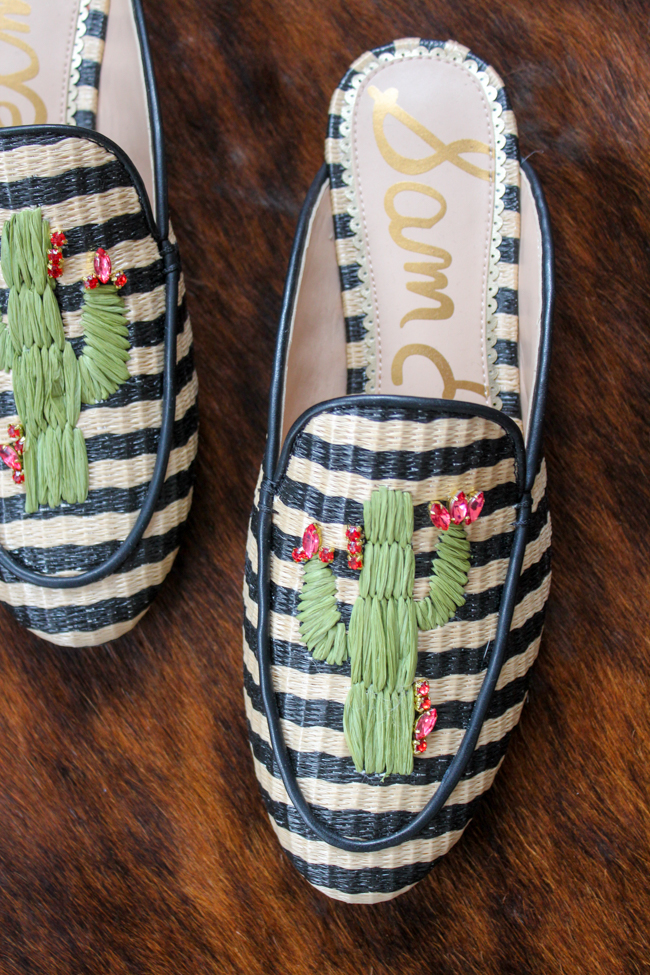 The cactus mules have jeweled embellishments and woven details.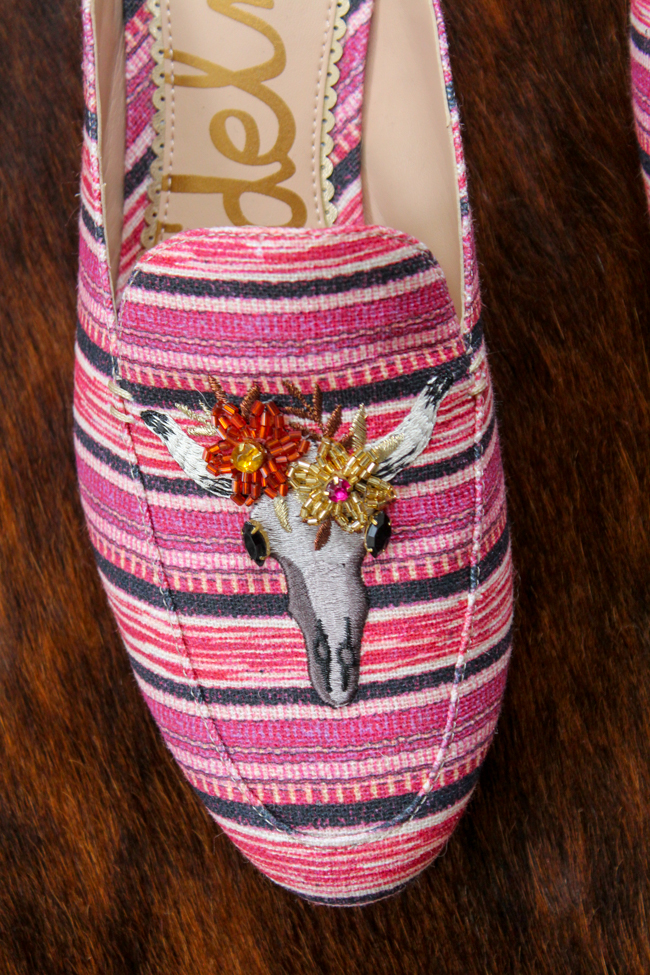 The steer skulls are similar and the pretty pink fabric almost reminds me of a serape print.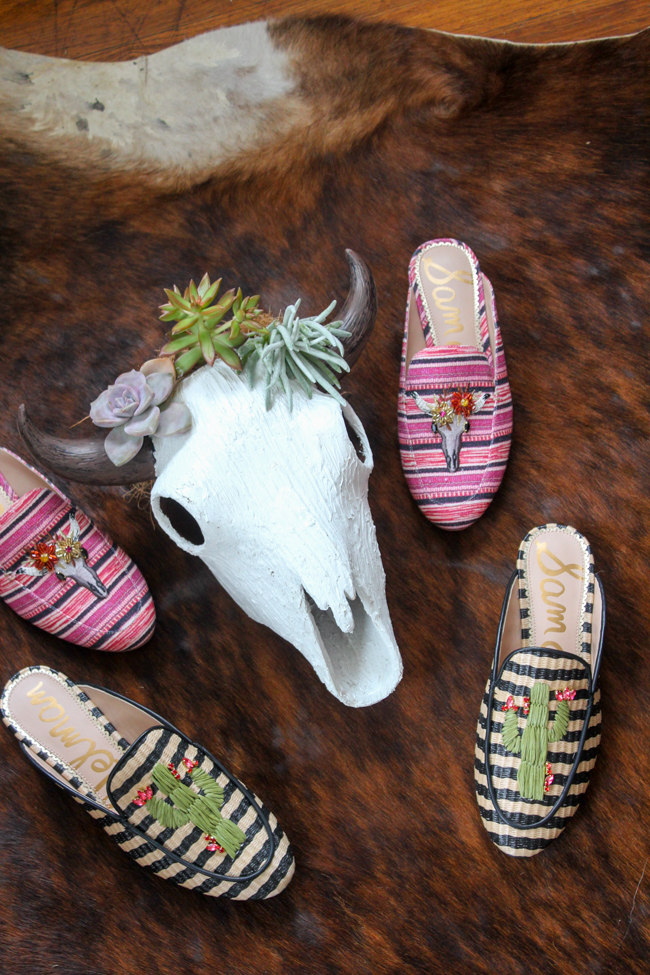 Southwest spring vibes!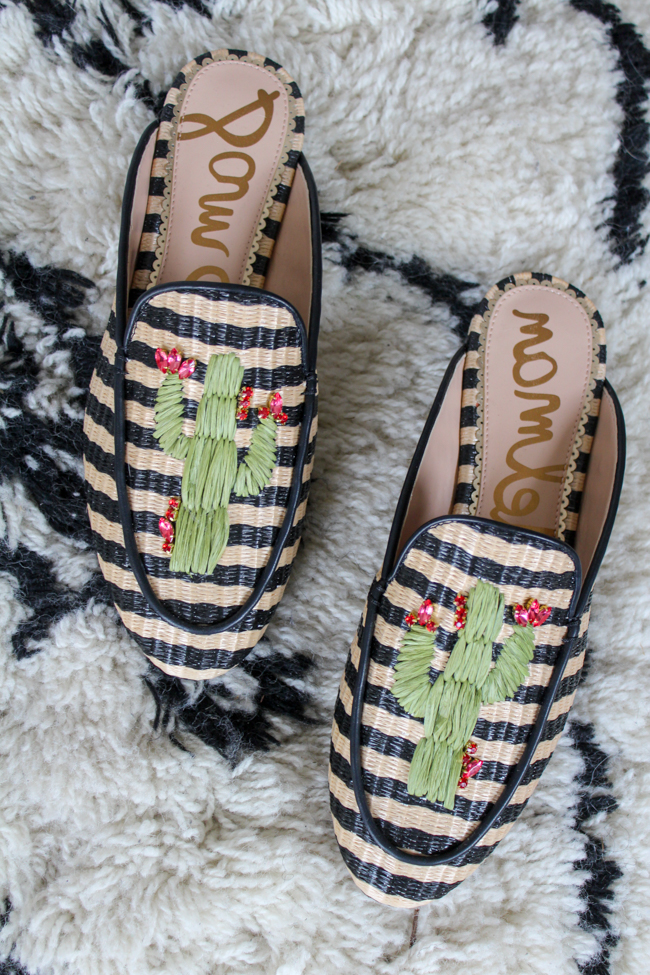 Buy the Shoes:
Cactus Here > Steer Skulls Here >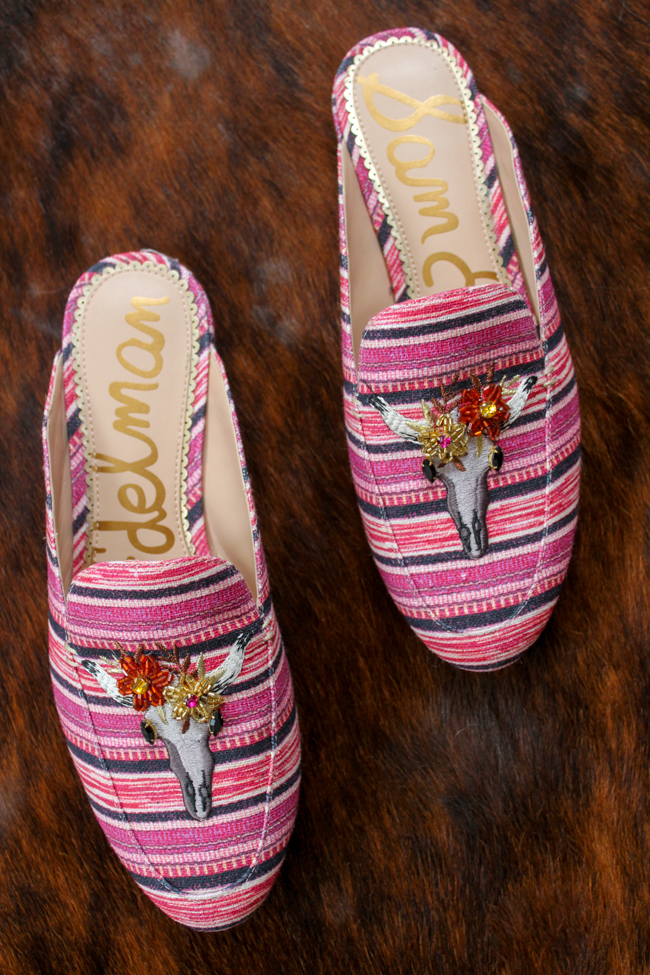 I was gifted these shoes through my partnership with Amazon but wouldn't recommend something I didn't love! Be sure to shop my Amazon influencer page here > I'm always adding new products and items to my list!
If you are looking for more great shoes, check out these fringe sneakers as well.
Horses & Heels shares thoughtfully selected product recommendations for your viewing and shopping pleasure. You support Horses & Heels through these hand selected links, many of them earn us a commission. If you are searching for a specific product or having a difficult time shopping for a product, please send Raquel an email.