Advancements in smartphones and tablets leads to increased usability. High dependency and continuous use of Mobile devices has raised a common concern that everyone dreads – Mobile device running out of Battery charge.
Possible reasons for high battery consumption
Apart from obvious reasons such as not charging mobile phones properly, an old battery or other hardware issues, any of the following could be reasons for poor battery performance:

1. Screen brightness of the mobile device is set too high.
2. Wi-Fi and GPS enabled devices are constantly scanning for signals and network to establish a connection. This can be a very intensive battery draining task, especially when in an area with limited network coverage.
3. Multiple applications running in the background. A running app not closed properly, a stack of minimized apps, and activities running in the background leads to extensive draining of a battery.
4. Constant application notifications mean frequent use of notification features such as: screen turning on and off, notification lights, alert and sound vibrations. These examples as well as others, can cause constant use of battery power.
Impact of Battery Performance on Business
Battery power could be an important aspect to monitor. If a business has mobile employees whose daily activities are received, executed, or delivered on mobile devices; a single non-functioning device could mean a delay in service or loss of operational hours.
How 42Gears can help?
42Gears Suremdm can not only help monitor battery levels on devices, but also enable businesses to be proactively informed about device battery life. This could help in taking precautionary measures before it is too late.
Here is how it can be done:
1. Install and setup SureMDM Nix Agent on the device.
(To learn how to install and setup SureMDM Nix Agent on Android, iOS and Windows devices, click here.)
2. Login to SureMDM Web Console.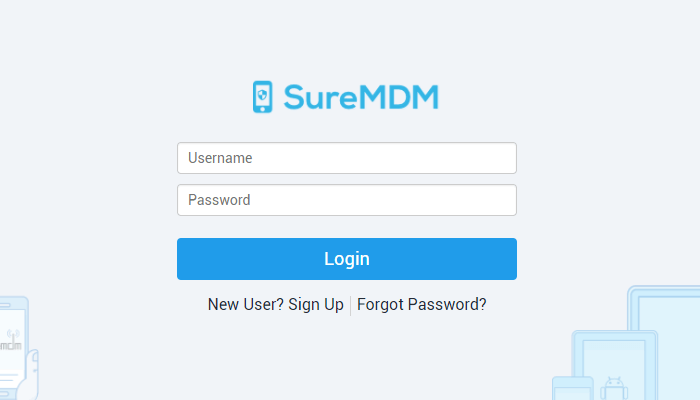 3. On SureMDM Home, click on Jobs and then New Job.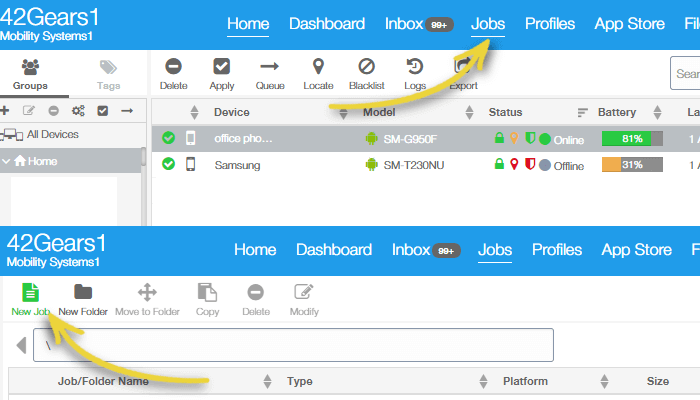 4. Select the Operating System (Android/Windows)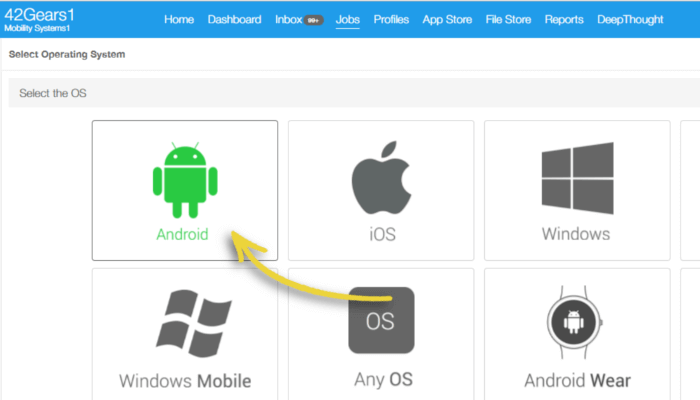 5. On Create Job page, click on Notification Policy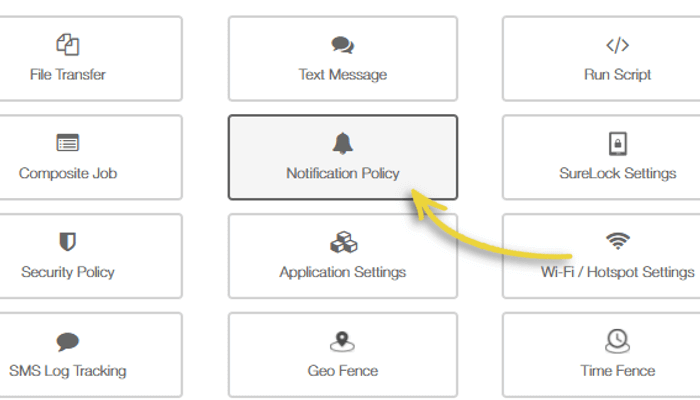 6. On Notification Policy prompt, give a name to the job and click Enable Battery Policy.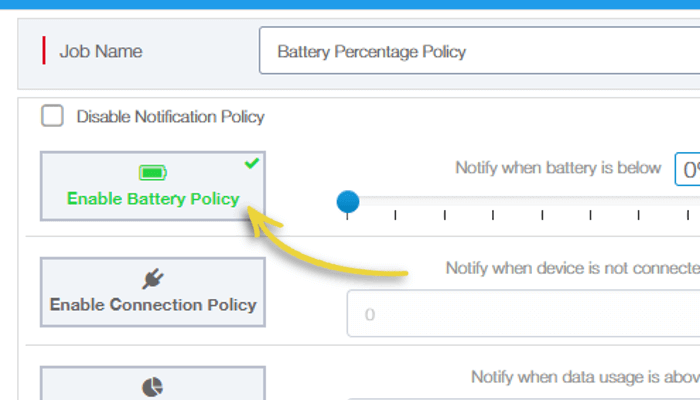 7. Drag the slider to set a battery percentage threshold for SureMDM to monitor. If the percentage reaches or goes below this threshold, SureMDM will send notifications to the specified recipients.
8. Under Send Alert To section, select the recipients from following options:
– SureMDM Web Console
– Device
– Email Notifications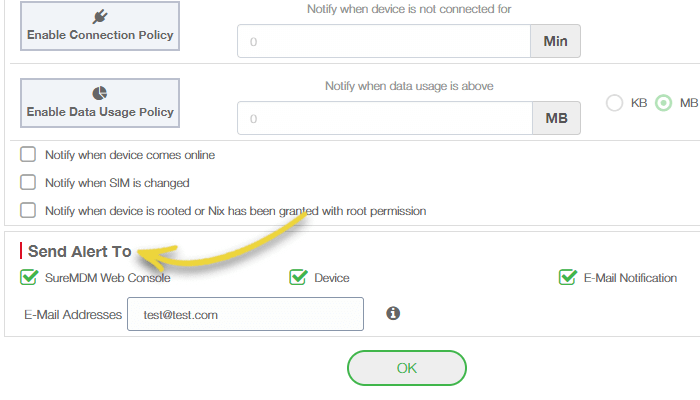 9. Click on OK to complete.
10. Go to SureMDM Home, select desired device(s) or a group and click on Apply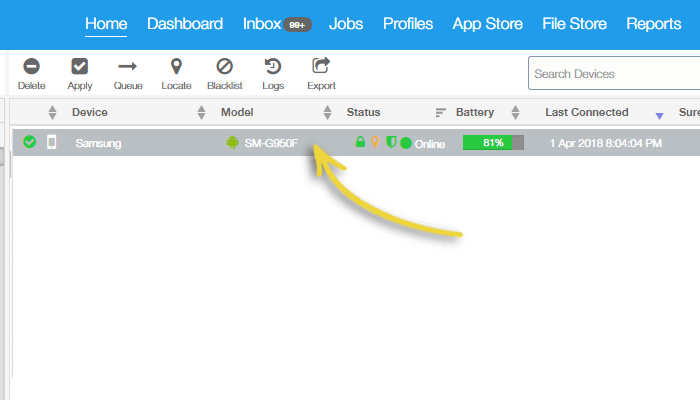 11. On Apply Job To Device prompt, select the battery notification job that was created and click on Apply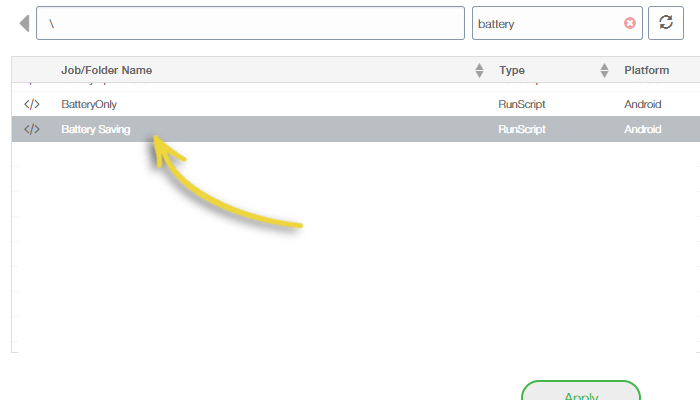 Once applied, if the device reaches the set battery percentage threshold, specified recipients and the end user will be automatically notified.
You can also take a quick glimpse at the battery percentage of a device under the Device Info section.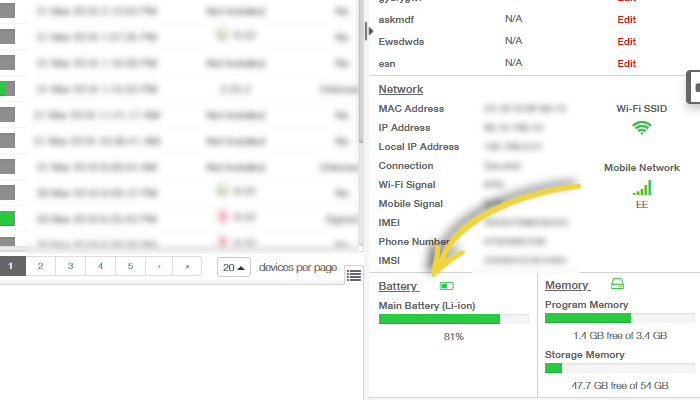 SureMDM also allows you to create and download a custom report on battery percentage for a specified time period using On Demand Reports under the Reports tab.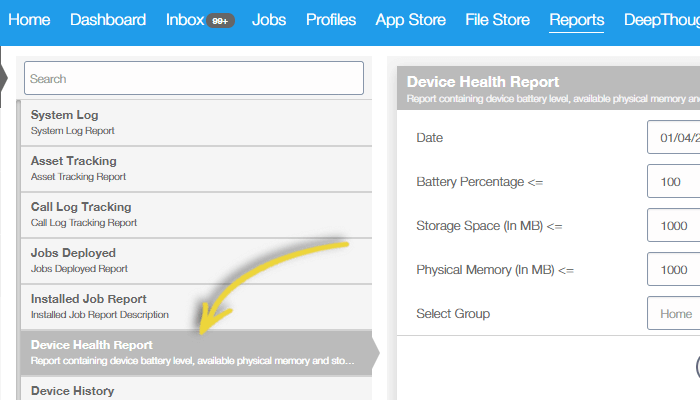 SureMDM offers numerous notification policies for data usage, connection and even for SIM card change to enable proactive monitoring and management of business mobile devices. To learn more about these features, register for a free trial here.
The post Monitor Mobile Battery Consumption with SureMDM appeared first on 42Gears Mobility Systems.