Superfoods are nutritional powerhouses that have versatile functions, it helps build bones, prevent chronic diseases, improve your eyesight, and even keep your mind sharp. Besides it also helps you to stay slim and fit. Let's give a look to best super foods for quick weight loss.
1. Black beans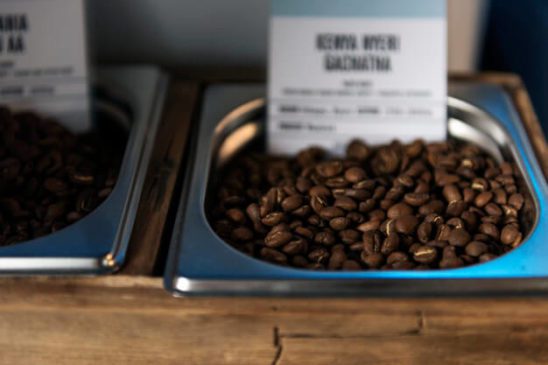 A cup of black beans contains 15 grams of satisfying protein and does not contain any saturated fat found in other protein sources, like red meat.
Dietary Fiber is commonly known as an important factor in weight loss and weight management by functioning as a "bulking agent" in the digestive system. High fiber foods increase the sense of fullness after eating and reduce appetite, while giving an individual the sense of fullness for longer, thereby lowering calorie intake.
Studies have suggested that increasing consumption of plant foods like black beans decreases the risk of obesity, diabetes, heart disease, and overall mortality while promoting a healthy complexion and hair, increased energy, and helps to stay slim and fit.
2. Oats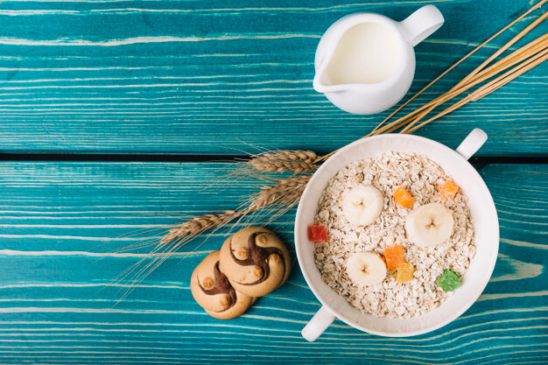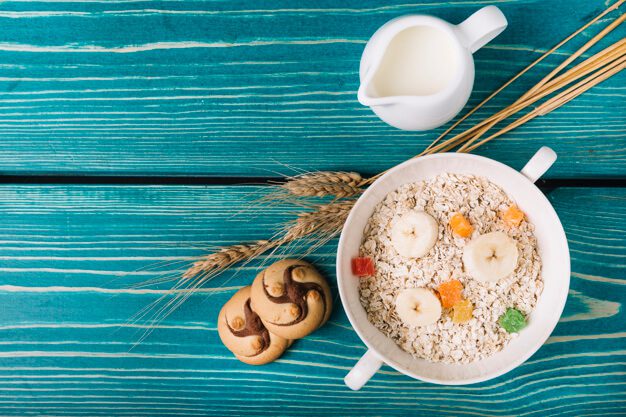 Oats are rich in fiber, a serving can help an individual feel full throughout the day. Oats are among the healthiest grains. They are gluten-free whole grain and a great source of important vitamins, minerals, fiber and antioxidants. Oats have many other benefits as well besides weight loss which includes lower Blood Sugar Levels and a reduced risk of heart disease.
3. Avocado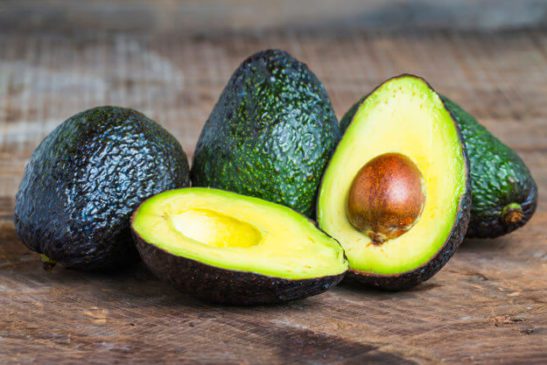 Often people avoid fats while maintaining a proper diet but it must be kept in mind that avoiding fat is no way instead of choosing the right fat is the proper way to maintain your diet.
There is a compound named, Oleic acid present in avocado. Besides avocados' healthy monounsaturated fats (MUFAs) triggers your body to actually quiet hunger. Avocado helps to melt away belly fat. This fruit is also packed with fiber and protein. A quarter or a half of an avocado is highly recommended.
Recommended recipe: Avocado, Tomato, and Lettuce sandwiches.
4. Kidney Beans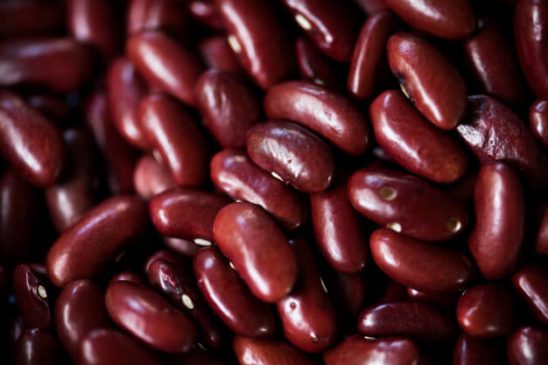 The large amount of dietary fiber in kidney beans keeps one full for longer, rich in Resistant Starch. Also, low-fat content makes it a wholesome low-calorie meal. Besides losing weight it also helps in lowering cholesterol, improving memory, boosting memory, it also acts as a natural detoxifier.
5. Almonds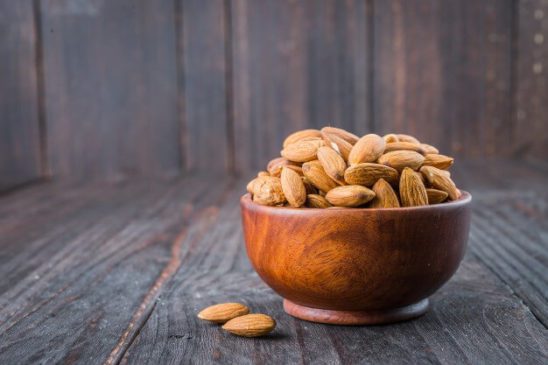 Nuts are another superfood rich in healthy fats that help you slim down. Almonds, in particular, can help you in shedding weight. Almonds are full of healthy fats protein and fiber that help in maintaining your blood sugar levels stable and keeping you full for longer and can help in keeping your cravings away thus, supporting your weight loss diet. Almonds are rich in Vitamin E which helps in reducing signs of aging and nourishes your skin.
6. Bananas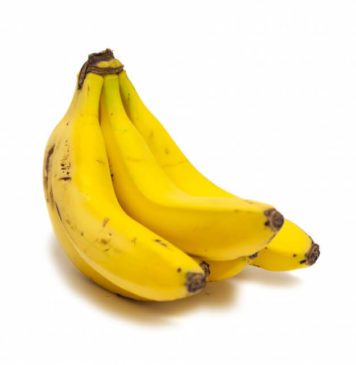 Bananas act as a slimming superfood. A slightly green banana will fill you up and boost your metabolism with its 12.5 grams of Resistant Starch. Even a ripe banana also acts as Resistant Starch, with almost 5 grams.
7. Pine nuts
These tiny pine nuts are filled with fatty acids that nip in the bud to hunger hormones and burn belly fat, contains only 95 calories. One study found that swapping healthy unsaturated ones like those found in nuts for saturated fats helped overweight people lose weight without reducing calorie intake or upping their exercise.
8. Broccoli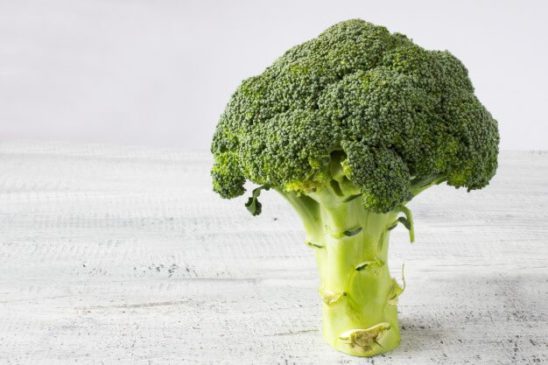 Cooked or raw, this veggie from the cabbage family is well-known for its cancer-preventing powers. With a punch of filling fiber in less than 30 calories a serving, it's bound to prevent weight problems too.
Recommended recipe: Broccoli salad (sesame dressing and cashews can be added)
9. Green tea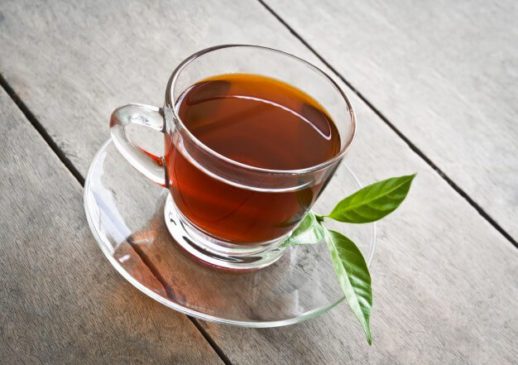 A steamy sip of green tea hydrates like water, which can help fill you up, green tea is filled with antioxidants which helps you to burn your fat and calorie. It has been found in a study that five cups tea a day could help you lose twice as much weight, most of it around your middle.
Here are the benefits of green tea – why you should replace regular tea with green tea.
10. Grapefruit
Eating half a grapefruit before each meal may help you shed a few kilos.
A compound in the sour fruit can lower insulin, a fat-storage hormone, and which can result in losing weight. It is also a good source of protein, and because it is made up of at least 90% water, it can fill you up so you eat less.
Recommended recipe: Ginger Citrus Fruit Salad.
11. Lentils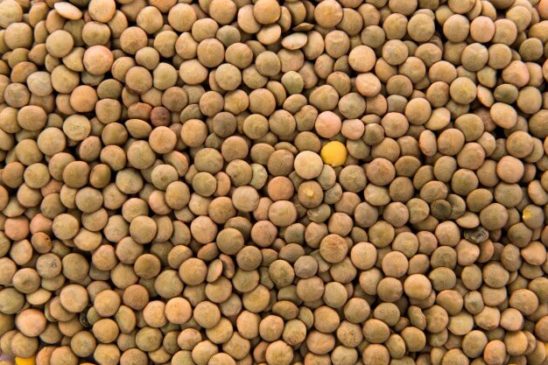 Lentils are a rich source of protein and fiber, contains resistant starch, a healthy carb that boosts metabolism and burns fat.
Recommended recipe: Gingery lentil soup
12. Wine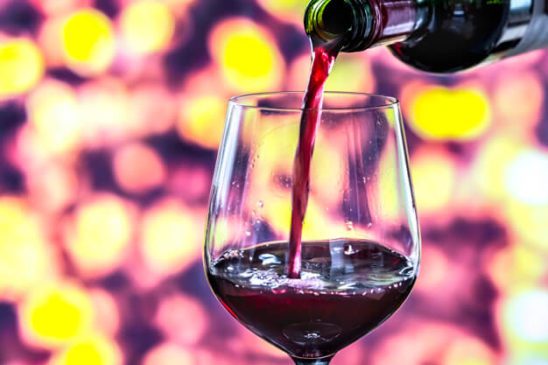 Resveratrol, the famed antioxidant found in grape skin, stops fat storage. Studies show that moderate wine drinkers have narrower waists and less belly fat than liquor drinkers. Downing a glass can boost your calorie burn for a good 90 minutes.
13. Brown rice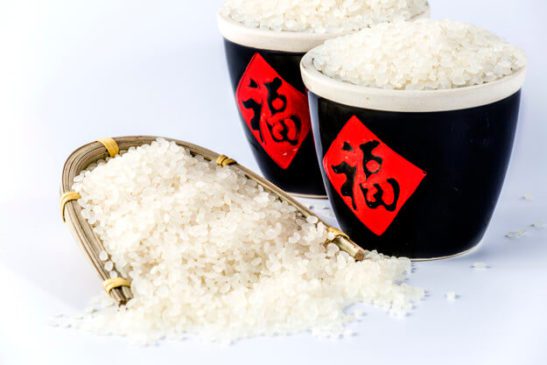 Brown rice contains high fiber. A half-cup serving contains 1.7 grams of Resistant Starch, a healthy carb that boosts metabolism and burns fat. Brown rice is heavy and filling but low in calories.
14. Pears
Only one pear packs 15% of your daily recommended amount of fiber. The real fiber hides where the skin is. Hence it is recommended to not to scrape the skin away.
15. Coffee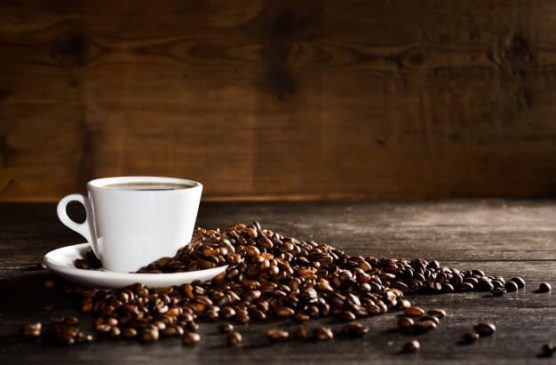 coffee can help curb your appetite and boost your metabolism. Since coffee contains the antioxidant chlorogenic acid (CGA), it can actually increase your body's use of fat for energy. According to Research the CGA can slow the release of glucose and lower insulin resistance to inhibit weight gain after eating a meal.
16. Hot peppers
Hot peppers get their spicy hotness from a compound called capsaicin. And the same compound is responsible for heating up your insides, causing the body to burn extra calories. It's really easy to use hot peppers in your diet: Eat it raw, cooked, dried, or in powdered form.
This was our list of fruits to lose weight quickly. Which super food helped you lose weight? Let us know in the comment section.
The post 16 best super foods for quick weight-loss appeared first on Trendpickle.
This post first appeared on TrendPickle, please read the originial post: here