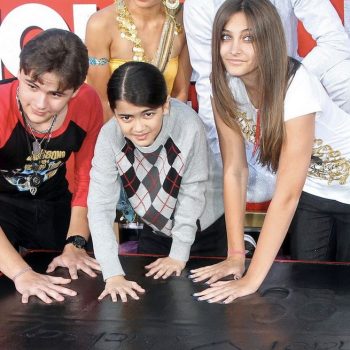 After the premiere of the documentary, Leaving Neverland, many people had a wide-range of reactions to the explosive content that alleged sexual abuse by the King of Pop—Michael Jackson. Following the airing of the HBO's documentary, Jackson's kids- Paris, Prince, and Prince Michael- are considering taking legal action against Jackson's accusers Wade Robson and James Safechuck.
View this post on Instagram

my one source of strength. the only thing keeping me going. my love, my light, my archangel.
According to a family source, the suit would accuse Robson and Safechuck of fraud, emotional distress, slander, and misrepresentation. Jackson's three children are not seeking a payday. If they did receive a settlement against the two gentlemen, they would donate funds to charity.
View this post on Instagram

happy birthday my darling gooko you have grown into such a strong and brave and handsome young man and there are no words to express my gratitude for you and how proud i am of all the things you do. you are the greatest big brother anyone could ever ask for, you are my rock, my anchor, my ride or die. i know you know all of this and it's a lil unnecessary cuz we've got that weird but cool twin telepathy shit goin' on but the gram will be the gram so here you go. i love you with all of my heart and soul til the sun goes black and even after that
The Jackson estate is already in a legal battle with HBO, as they sued them in February for breach of contract and believe they that they will be rewarded $100 million in damages.
Both Robson and Safechuck state that they were not paid for their documentary admissions and feel that it was important for them to share their stories after finding each other.
The post MICHAEL JACKSON'S KIDS CONSIDER Filing Law Suit AGAINST 'LEAVING NEVERLAND' ACCUSERS appeared first on BCK Online.