Top 10 Character in Anime that have pretty Eyes
Anime List nowadays are all based on powers, badass, cuteness Anime characters and so on..., but now it's time to pay attention to something more deep and more kawaii in anime and manga so One of the greatest traits of any anime is the characters eyes. we all know that eyes are the key way to the soul.
so let's see this Top 10 Unique Anime Eyes List.
by the way keep in mind that this anime list is randomly made.
Yato from Noragami!! I love his deep blue eyes!!
they are absolutely gorgeous.
Tsunayoshi Sawada from Katekyo Hitman Reborn! (Home Tutor Hitman Reborn!)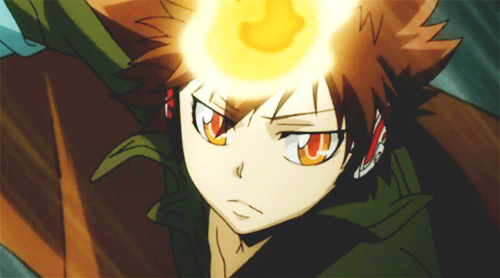 one of the best anime eyes always belong to the "brown wide eyed characters"
need i say his name?
Tsunayoshi Sawada

is just one of many

, his anime eyes are just warm.
Lelouch Lamperouge from Code Geass: Hangyaku no Lelouch (Code Geass: Lelouch of the Rebellion)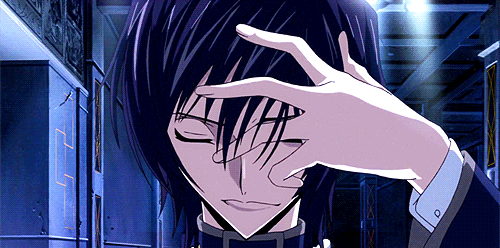 Beat me to it

Lelouch's place on this list of beautiful anime eyes

. because He's got an awesome pair of eyes that it

doesn't even need a power that controls people's minds.
Kaori Miyazono from Shigatsu wa Kimi no Uso (Your Lie in April)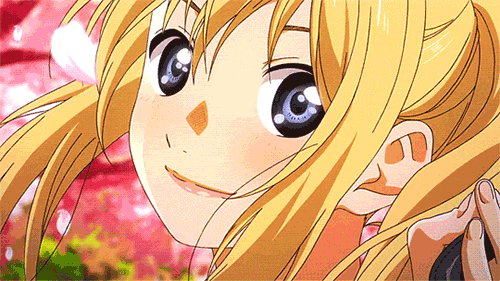 Just a girl

simply beautiful and cute.

with gorgous blue eyes that charmed her entire audience, in the anime and in real life. the beauty of her natural eyes

are really nice, when you see them you just want to see her in reality

.
Nai from Karneval (TV) (Karneval)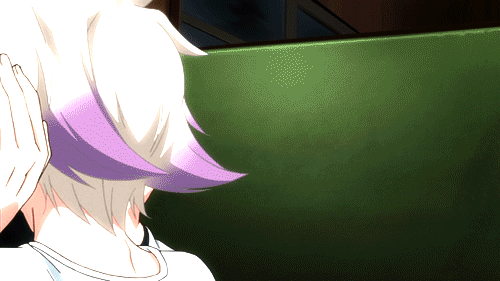 along With his innocent, childish personality, here we cannot use the proverb of the eyes are a way to the soul simply because his fiery eyes are contrasting with his sweet personality. However, it powers makes resisiting the charm of his eyes even harder.
Shiki Ryougi from Kara no Kyoukai 1: Fukan Fuukei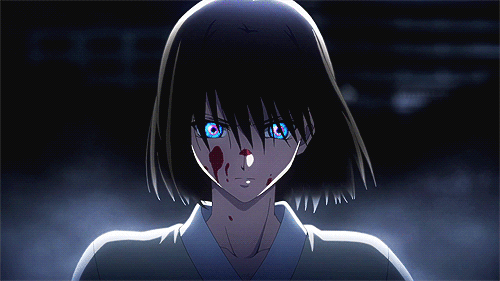 Shiki's stunning eyes They're bewitching! and are magic ability. that turns her eyes color into blues and pinks that captivate the viewers eyes just wow and personaly speaking this girl she is got my favourite anime eyes.
Jibril from No Game No Life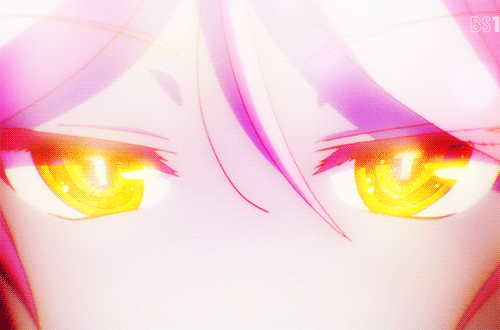 Normally No Game No Life is full of colors that i have to desincrese the brightness and contrast of my screen evrytime her eyes start to glow when she uses her magic. but she got a beautiful eyes although.
Takumi Usui from Kaichou wa Maid-sama! (Maid-Sama!)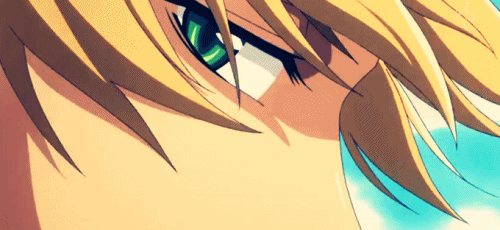 Takumi Usui

along with his blond hair and amazing green eyes, he sure got a respecteful place in the crowd of unique anime eyes .
Yuki Nagato from Suzumiya Haruhi no Yuuutsu (The Melancholy of Haruhi Suzumiya)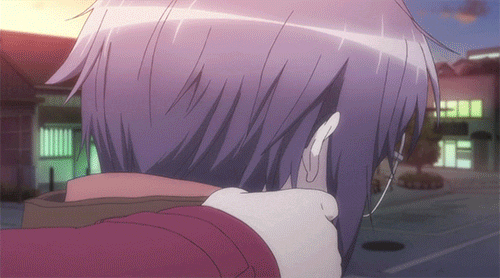 even with her glasses, her beautiful brown eyes, are manifesting . showing how warm Her gaze belies is,

How appropriate would it be to say that "She's got pretty talking eyes"?

.
Ken Kaneki

from

Tokyo Ghoul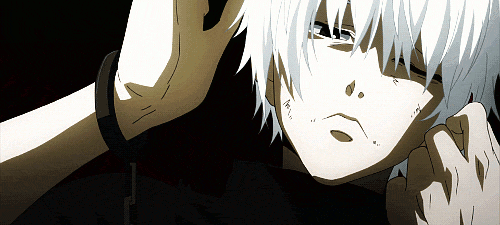 his name kanaeki one of the most beloved anime characters nowaday and the most known trait about him is his eye patch on his ghoul's red eye that carry so much danger and mystery inside but the other normal eye is full of secrets hidden emotions and warmth so Based on these points, Ken's eyes are unique and beautiful too.