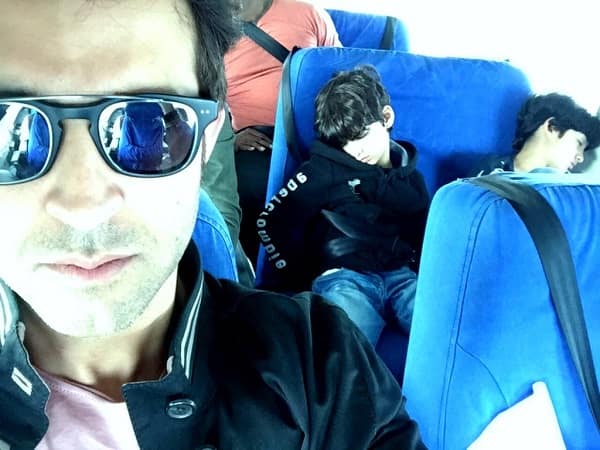 The Mohenjo Daro actor made it out just in time
After wrapping up the first schedule for Kaabil, Bollywood star Hrithik Roshan took off to Africa along with his kids on a little vacation. But things could have turned out really bad for the actor if he had stayed on his vacation even a day longer. Check out this astounding tale right here.
The actor who was travelling back from Africa to India, missed his connecting Flight at Istanbul. He was stuck at the airport and did not get any flights for a day in business class, so he flew economy and what a good decision that was, for it saved his life and that of his children. Right after the actor boarded the flight to India, a terrorist took place at the same airport just hours later.
Reports are coming in even now that an extremist attack just took place at the Istanbul International airport where explosions and gunfire was heard. Phew! that was a really close call. Hrithik realised what he just escaped and tweeted about it right away. He said that," missed Connecting Flight at Istanbul n wer stuck at airport next flight ws next day,but took economy n flew out earlier. #Prayers4istanbul."
Meanwhile at the airport, reports of casualties are coming and the body count has already reached ten. Well, looks like the actor was really really lucky. His decision to not wait and fly economy class has saved him from witnessing a horrific situation. Stay tuned for more celeb reactions on the terrorist attack!
Check out his actual tweet:
missed connecting flight at Istanbul n wer stuck at airport next flight ws next day,but took economy n flew out earlier. #Prayers4istanbul

— Hrithik Roshan (@iHrithik) June 28, 2016