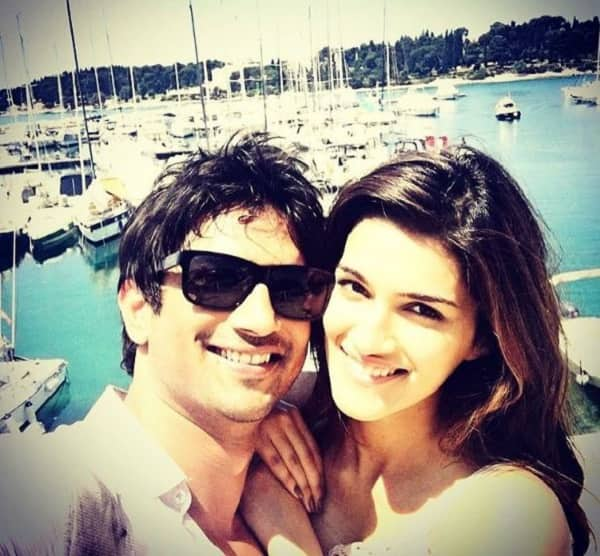 The actor had quit Twitter and remained inactive on Instagram following his breakup with ex, Ankita Lokhande.
Sushant Singh Rajput was in news this year over his rather too much publicised and strange break up with her former girlfriend, Ankita Lokhande. Strange, because it was one of those rare breakups, when one party had left the relationship and the other had no clue about it!
He had also chosen to leave Twitter forever, as he was tired of clarifying his relationship status to everyone, and he also Remained Inactive on Instagram. At the same time he was shooting for Homi Adajania's Raabta, which also starred Kriti Sanon as his love interest. There were already rumours that they had started seeing each other, and Kriti was the final nail in his break up with Ankita. Now something else happened today that adds a lot of fuel of to this fiery rumour!
The man who swore to stay away from social networking sites, has now returned to Instagram with a lovey-dovey selfie of his along with Kriti Sanon. The pic marked the completion of their schedule for Raabta. Actually it was Kriti who posted the pic first, and Sushant later shared it on his timeline. But the point is he returned to Insta, that too with a picture a girl he is rumoured to be dating! The comfort level the actors share in the pic also tell a story based on the same lines.
So Sushant, should we take this as a confirmation that you have found bliss once again? And when will you be returning to Twitter?
Here's the post…