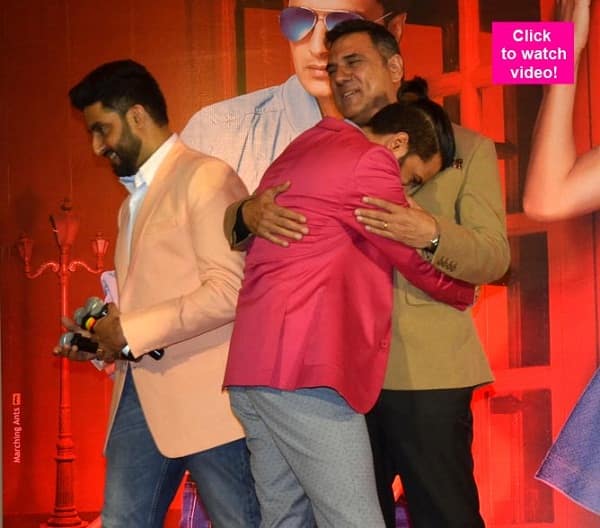 Jr B teased his Housefull 3 co-star and left him embarrassed
Looks like Abhishek Bachchan is in an awesome mood these days, after all his latest release Housefull 3 is a superhit at the box office. Recently the entire cast and crew of the film hosted a press conference for the success of the film. Akshay Kumar, Riteish Deshmukh and Abhishek Bachchan happily addressed all the questions asked to them. During this, Jr B was teasing Riteish Deshmukh on becoming a father for the second time. Yes this happened!
One of the journos asked Riteish and Abhishek that why didn't they upload any video on the success like they have been doing before the release of the film, to which Riteish said, " Akshay was busy in Chennai and I and Abhishek will take some time and go to Chennai to make the video". Soon Abhi reverted, "I was in Chennai since last two days for my Kabaddi team, Akshay was there for his film and Riteish is busy making his Kabaddi team back home".
Junior Bachchan also added, "Congratulations to Riteish on his latest Deshmukh and I wish him all the happiness and luck". Well watch the hilarious video right now and share in your thoughts in the comment section below.