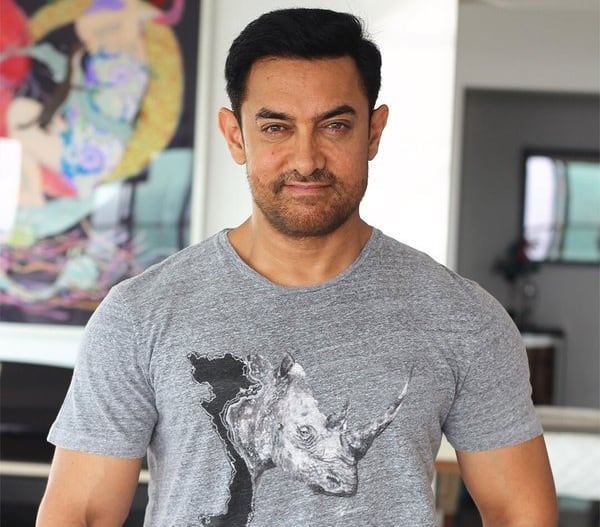 The actor joins the long list of people who are praising the film.
The one Film that everyone is talking about ever since its release is the Kannada film Thithi. It released in Karnataka earlier this month and it has received rave reviews since then from critics and audience. Now, the popularity of the Raam Reddy film is spreading and the latest celeb who has jumped on the bandwagon of praising the film is Aamir Khan.
Aamir's wife Kiran Rao hosted a special screening of Thithi in Mumbai and after watching the film, Aamir can't stop gushing about it. He took to social media and posted a series of Tweets on the film, applauding the film full on. First, he called Thithi one of the most amazing films he has ever seen in a long time. Then Aamir went on to explain how it is a Kannada film, that will release on July 3.
Later on, he praised about how everyone has acted so amazingly and naturally even though they were not professional actors. Overall, it is clear that the Dangal actor is completely smitten by this movie, which is not altogether surprising since Thithi has received international acclaim too. Even Hollywood filmmaker Francis Ford Coppola, who directed the cult classic The Godfather, was not behind in praising the film. He called the characters 'unforgettable'. Thithi received the National Award for the Best Feature Film in Kannada and the Kannada State Film Award for the best film.
So here is what Aamir said exactly about the film and also check out the trailer right here:
Hey guys, just saw one of the most amazing films I have seen in a long time! Thithi. (1/4)https://t.co/xc0LTGcW6c

— Aamir Khan (@aamir_khan) May 30, 2016
It's a Kannada film, with subtitles in English. It's an absolute MUST WATCH! It's releasing in theatres on 3rd June. (2/4)

— Aamir Khan (@aamir_khan) May 30, 2016
Absolutely UNBELIEVABLE performance! And all non actors in the film. And how funny is it?!!! (3/4)

— Aamir Khan (@aamir_khan) May 30, 2016
It's a little difficult to slot it into a genre, but it's really funny. Don't miss it. Love. a. (4/4)

— Aamir Khan (@aamir_khan) May 30, 2016