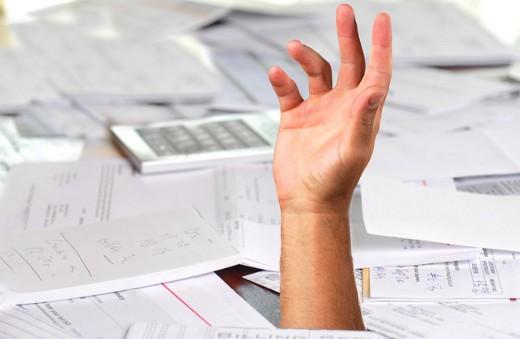 It's a well-known fact amongst personal finance professionals that the month of January is a particularly tough time for people dealing with financial difficulty.
Not only do the expenses that come with Christmas time exacerbate existing financial issues, but they can contribute to future financial issues too.
Common expenses include (the following but not limited to):
Over expenditure on Christmas presents: with people going overboard on a range of expensive gifts that often take them over any realistic budget.
Trips abroad: Surprisingly to some, a lot of people choose to travel over the Christmas period & this can quickly become expensive, with people not only spending money on the holiday itself & any associated travel expenses, but on top of that they also have to buy presents, which only serves to make matters' worse.
Home Renovations: Incredibly, some choose to renovate and refurbish their home and this time of year, this can send the costs' of Christmas soaring for obvious reasons, making costs spiral out of control & quickly become an issue.
If you ever do find yourself in debt& decide you need professional help, you can always seek the help of a company like Payplan debt management services a company based in the UK that helps over 100,000 people manage their debt each year.
How To Tackle These Issues As A Result Of Over Spending?
1/ Keep a diary of all expenditure over Christmas – This may seem a basic measure, but a very useful one nonetheless, keeping a record of all expenditure not only enables you to keep track of all monies' spent over the holiday period, but also reminds you of exactly what you have bought & for who.
2/ Look for offers over the holiday period – Some items will be cheaper at certain times than at other times at Christmas See: "Black Friday" giving shoppers the opportunity to hunt for bargains at different stages, smart shopping can save you a ton of money if you're careful.
3/ Consider buying presents that are less expensive – Are the people you're buying presents for going to appreciate the more expensive items or are they less materialistic? Are you throwing money at people who will not appreciate the gesture? Are they likely to make use of the more expensive presents or will they go to waste? These are all questions the Christmas shopper will need to ask themselves.
4/ Set yourself a maximal budget and stick to it – If you really wish to save money of the Christmas period it is important to have a clear idea on the maximum amount of money you wish to spend before beginning your shopping & as much as possible don't go over that amount (however much you may want to spoil your friends and loved ones).
5/ Avoid leaving things until the last minute – During the Christmas period there are often price hikes as it gets closer to Christmas day, this is why it pays to buy early (or shop on black Friday) – doing your Christmas shopping online can also help you save money.
Abiding by the above steps you can avoid leaving yourself in a mess at the post-Christmas period (or at the very least avoid exacerbating any existing debt you may have.
Also remember, in the event you need expert help in dealing with financial issues, there is no shame whatsoever in seeking the help of debt management companies' they are there to help you get back on your feet financially & are very often confidential & professional organisations who have dealt with situations much worse than the one you're currently experiencing.
The post Post-Christmas Blues: Ways To Tackle Financial Issues After The Most Expensive Time Of Year appeared first on Dual Income No Kids.