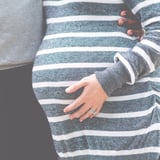 You know Salicylic Acid as the BHA hero that zaps your zits, but if you've recently become pregnant - or are thinking about becoming pregnant - then you may want to adjust the way you're using this ingredient in your skincare routine. We always say you should default to what your personal doctor advises, but to help jump start your research, we've consulted a few dermatologists about using salicylic acid while carrying.
What Is Salicylic Acid?
Briefly, salicylic acid is a beta hydroxy acid that's typically used to treat skin conditions such as acne, psoriasis, dandruff, and seborrheic dermatitis. In skincare, we often see it in topical form in cleansers, creams, wipes, and spot treatments. It helps encourage exfoliation, thereby preventing and treating blocked pores. Today, it's often made synthetically, but it was originally extracted from willow bark.
Should You Use Salicylic Acid While Pregnant?
As mentioned, salicylic acid is often seen in topical form. However, there's also an oral form, and both dermatologists we spoke to strongly advised against using oral salicylic acid while pregnant.
"Oral salicylic acid is a definite no," cautioned Dr. Mark Gray, a Harvard-trained pathologist and dermatologist and the founder of Ao Skincare. "It's part of the aspirin family, and it can cause bleeding and complications."
That's pretty straightforward! But what about the much more popular topical version?
"The FDA has rated salicylic acid as Pregnancy Category C, which means that its risk cannot be ruled out," explained dermatologist Dr. David Lortscher, the founder and CEO of Curology. He added, "Low concentrations and small amounts of salicylic acid found in skincare - no more than 2 percent for toners and washes - are generally considered safe. However, there is a concern when salicylic acid is used in higher concentrations such as in peels or over large areas of the body. To take the most cautious approach, avoid salicylic acid throughout your pregnancy."
Alternatives to Salicylic Acid
Fortunately, there are alternatives to salicylic acid that are pregnancy-approved and will help keep your skin clear.
"Glycolic acid, lactic acid, citric acid, or witch hazel are all deemed OK to use topically during pregnancy," noted Dr. Gray. "Diet can help with pregnancy-related acne also. Eat things that are high in vitamin A, like carrots, milk and eggs, kale, spinach, and broccoli to name a few. If in doubt, consult a dermatologist."
A Final Word
Dr. Lortscher said that his general advice when you're pregnant is to minimize the use of any topical medication, and to only apply product to the problem areas of your face to minimizes exposure.
"All products should be reviewed with your obstetrician once you become pregnant," he added. "There are no prescription acne treatments that are FDA Pregnancy [Category] A, meaning none are proven to be 100 percent safe because the FDA never purposefully tests medications during a pregnancy. In an over-abundance of caution, we advise our patients to stop these as soon as they know they are pregnant, and to restart any non-retinoid topicals when they have their obstetrician's approval, which is usually at the end of the first trimester."