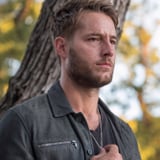 Now that it's December, TV shows are slowly going on holiday Hiatus (if they haven't already), so settle in for several weeks of holiday specials, reruns, and annual broadcasts of The Sound of Music and It's a Wonderful Life. Before you know it, though, it'll be 2018, and the networks and streaming services are wasting no time bringing your favorite shows back - the first batch of new episodes starts on New Year's Day.
Here are all the midseason premiere dates we know for returning shows. Keep checking back for updates, as networks like CBS and Fox have yet to announce most of their midseason dates!
ABC
The Bachelor: Jan. 1
Match Game: Jan. 3
Grey's Anatomy: Jan. 18
Scandal: Jan. 18
How to Get Away With Murder: Jan. 18
2018 Academy Awards: March 4
American Idol revival: March 11
Fox
NBC
The Brave: Jan. 1
This Is Us: Jan. 2
Chicago Med: Jan. 2
The Blacklist: Jan. 3
Law & Order: SVU: Jan. 3
Chicago P.D.: Jan. 3
Superstore: Jan. 4
The Good Place: Jan. 4
Will & Grace: Jan. 4
Great News: Jan. 4
Chicago Fire: Jan. 4
Blindspot: Jan. 12
Taken: Jan. 12
The CW
Valor: Jan. 1
Crazy Ex-Girlfriend: Jan. 5
Supergirl: Jan. 15
The Flash: Jan. 16
Riverdale: Jan. 17
Dynasty: Jan. 17
Supernatural: Jan. 18
Arrow: Jan. 18
Jane the Virgin: Jan. 26
HBO
Divorce: Jan. 14
Crashing: Jan. 14
High Maintenance: Jan. 19
Cinemax
Netflix
Grace and Frankie: Feb. 19
Amazon
Hulu
CBS All Access
Star Trek: Discovery: Jan. 7
FX
The Assassination of Gianni Versace: American Crime Story: Jan. 17
Baskets: Jan. 23
Freeform
The Fosters: Jan. 9
Beyond: Jan. 18
TBS
History
IFC
Lifetime
CMT
E!
WAGS Atlanta: Jan. 3
Revenge Body With Khlo Kardashian: Jan. 7
Paramount (formerly Spike)
PBS
Starz
Ash vs. Evil Dead: Feb. 25
Syfy