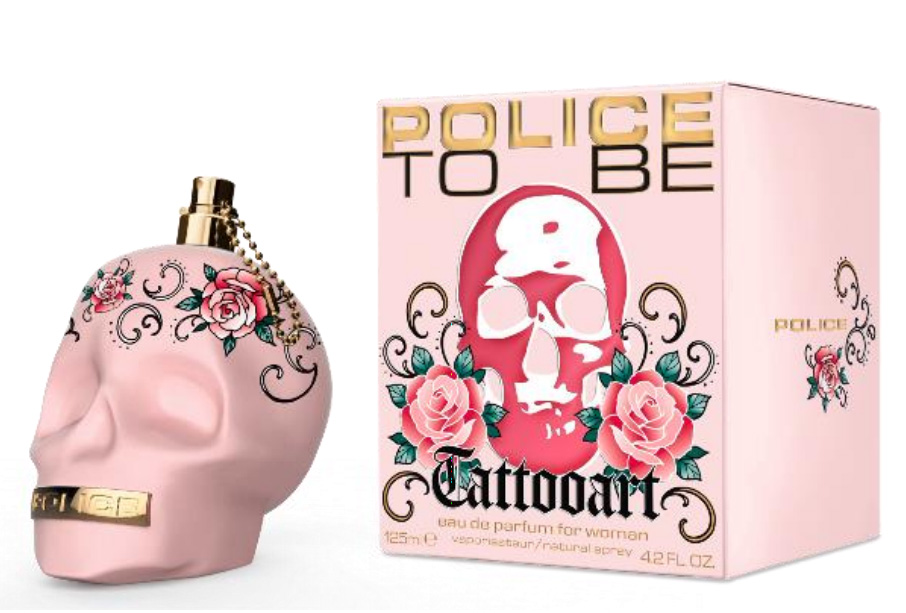 "To Be Tattooart is a young and trendy concept for a perfume that conveys freedom and strong personality.

This new launch represents a theme with great sensitivity amongst young people: the tattoo, that is flaunted as a contemporary language, an extension of their personality, an indelible symbol on their body which expresses the real identity of the wearer.

The rose is considered the queen of tattoos. It celebrates beauty, passion and the mystery of life.

Voluptuous old-style roses enhance the pink bottle for her and blue bottle for him.

The decoration covers the whole skull making it even more fascinating and eye-catching.

The opaque finishing simulates the effect of the tattoo on the skin.

The blue rose for him represents the challenge, for a man who does not take "no" for an answer, not even from himself.


Eternal love and passion are the meanings of the red rose for her.


This fragrance is the synthesis of modern femininity and seductive power.

It opens with transparent apple blossom, fruity plum, and delicious maple syrup.

Intensive jasmine combined with candied violet and wild rose are complemented by piquant freesia to a tender bouquet.

Soft musk accords are surrounded by creamy sandalwood and a powdery-sweet marshmallow accord in the base." - a note from the brand.


To Be Tattooart was launched in 2017.