France's presidential couple are the centre of allegations that the Élysée Palace is shelling out a fortune on a new dinner service while complaining about the scale of the welfare budget.
The 1,200-piece set, chosen by First Lady Brigitte Macron, cost €50,000 (£44,000; $59,000), the state said.
But a leading satirical magazine says the real cost is nearer €500,000.
The claim surfaced as a video emerged of President Emmanuel Macron talking of "shedloads of cash" spent on benefits.
The video, posted on Twitter by the president's communications spokesman, went viral and prompted accusations of contempt for the poor, feeding into perceptions of a privileged president aloof from how the public live.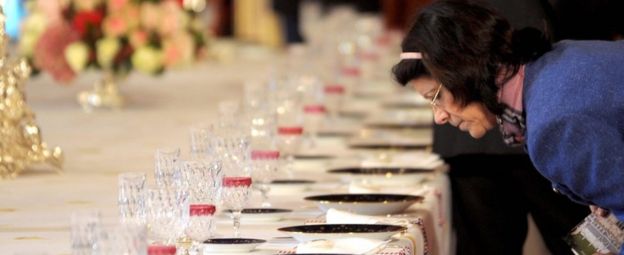 BBC News.
This post first appeared on Quest Times, please read the originial post: here